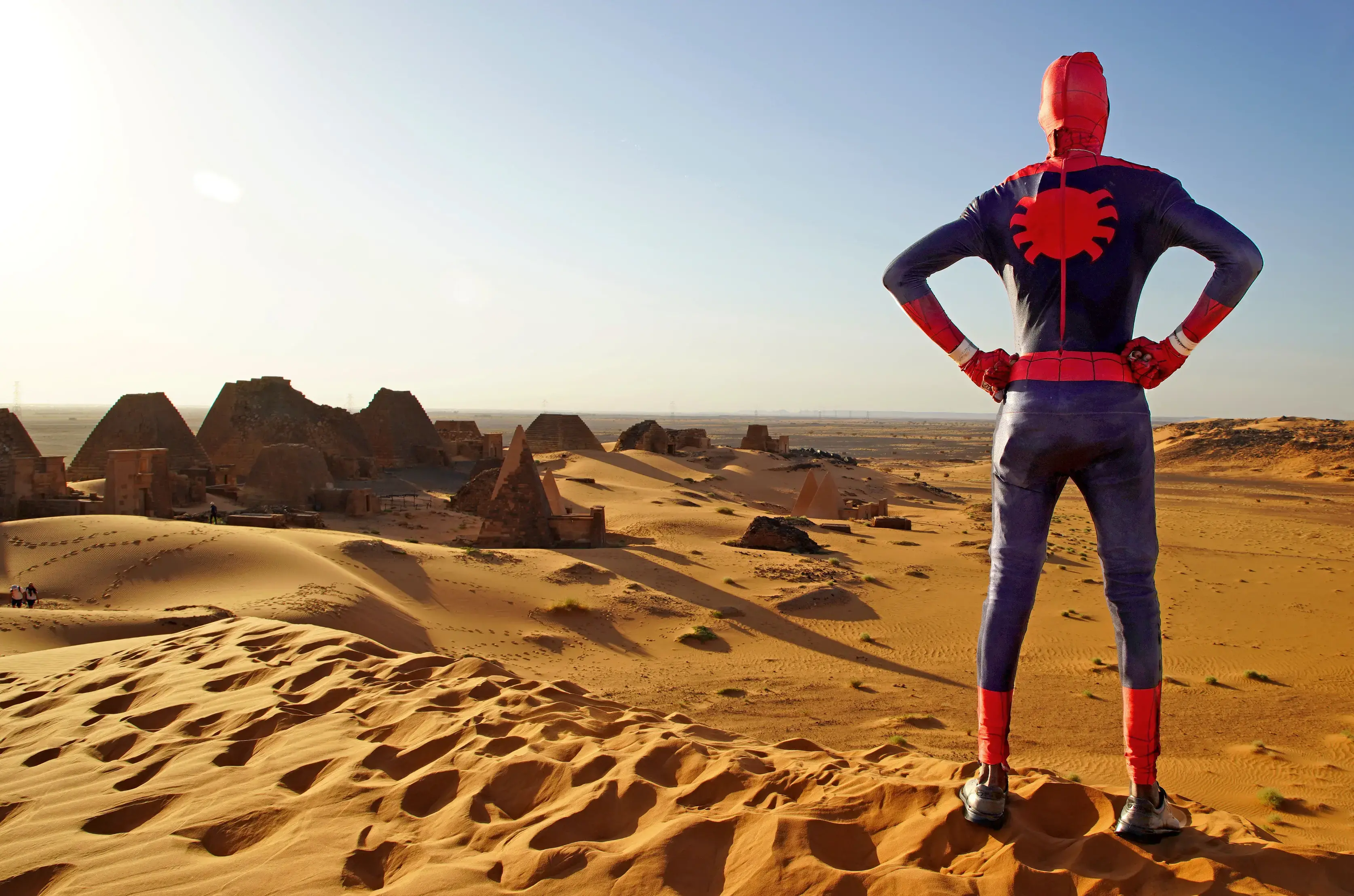 Join the International Crisis Group and the Pulitzer Center for a screening of filmmaker Phil Cox's 19-minute, award-winning documentary The "Spider-Man" of Sudan, followed by a discussion about protests, coups, and U.S. involvement in Africa.
Cox and Sudanese producer Rafa Renas followed a protester dressed as Spider-Man among the hundreds of thousands of Sudanese trying to protect the civilian government after the October 2021 military coup.
"Spidey" became well known on social media for leaping from billboards and scaling the tops of buildings while dodging tear gas. Beyond those physical feats, his work with some of the poorest children in Khartoum provide a positive focus for the resistance, helping a new generation to know their worth and take pride in their country's rich heritage.
Cox will join in conversation with Sarah Harrison, a senior analyst at the International Crisis Group; Robbie Gramer, diplomacy and national security reporter at Foreign Policy; and Mvemba Phezo Dizolele, senior fellow and director of the Africa Program at the Center for Strategic and International Studies (CSIS) and a former Pulitzer Center grantee. In addition, former Ambassador Nureldin Satti will participate. Satti is the former ambassador of Sudan to the United States, France, Portugal, Switzerland, and the Vatican.
They will discuss the rise of military takeovers in Africa, the role of American-trained forces, and the U.S.' role in promoting democracy and stability.
Congresswoman Sara Jacobs, a Democrat from California, will provide recorded opening remarks as part of the in-person event.
RELATED ISSUES