Join the 10th annual Photoville Festival, September 18-December 1, 2021, for an exhibit titled Eyewitness: Who Tells The Stories Of Our Time.
Photoville amplifies visual storytellers and connects them to a worldwide, diverse audience through its photo festival and year-round activation of public spaces and educational community programming. The festival will highlight the three recipients of the Pulitzer Center's inaugural Eyewitness Photojournalism Grant, with support from Fujifilm. They are Joana Toro, Sarahbeth Maney, and Eli Hiller.
Toro's project, Where is Mickey Mouse?, documents the impact of the COVID-19 pandemic on a population in the center of New York City: the costumed performers dressed as Mickey Mouse, Elmo, Batman, and other entertainment icons—a job she once held. The photography offers a lens into the lives of these entertainers when the crowds in Times Square disappeared during the 2020 pandemic.
Maney's project, Reclaiming Her Space: Birthing Through a Pandemic, documents Sophia Tupuola, a first-generation Samoan American who navigated housing insecurity, marched for racial justice, and prepared to give birth to her first child during the coronavirus pandemic. This work focuses on the challenges of giving birth as a woman of color and surviving the impacts of generational trauma.
Hiller's project, Within Reach (forthcoming), documents several health care professionals supporting vulnerable populations of the opioid crisis in Ohio. Hiller focuses on how these professionals are leveraging their personal journeys through drug addiction to battle isolation and hardships.
Read more about the artists
Joana Toro is a self-taught Colombian photographer based in New York City and Bogotá, Colombia. Her work explores immigration, human rights, and identity and has been featured in The New York Times, The Wall Street Journal, World Press Photo Witness, Open Society Foundations, and PhotoWorld China Magazine, among others.
Sarahbeth Maney is a 2021-2022 photography fellow at The New York Times' Washington, D.C., bureau. Her personal work focuses on topics related to education, disability, and inequalities that disproportionately impact Black and brown communities.
Eli Hiller is a Filipino American documentary filmmaker and photographer who has covered refugee crises, housing disparities, social movements, and environmental justice in North America, Central America, and Southeast Asia.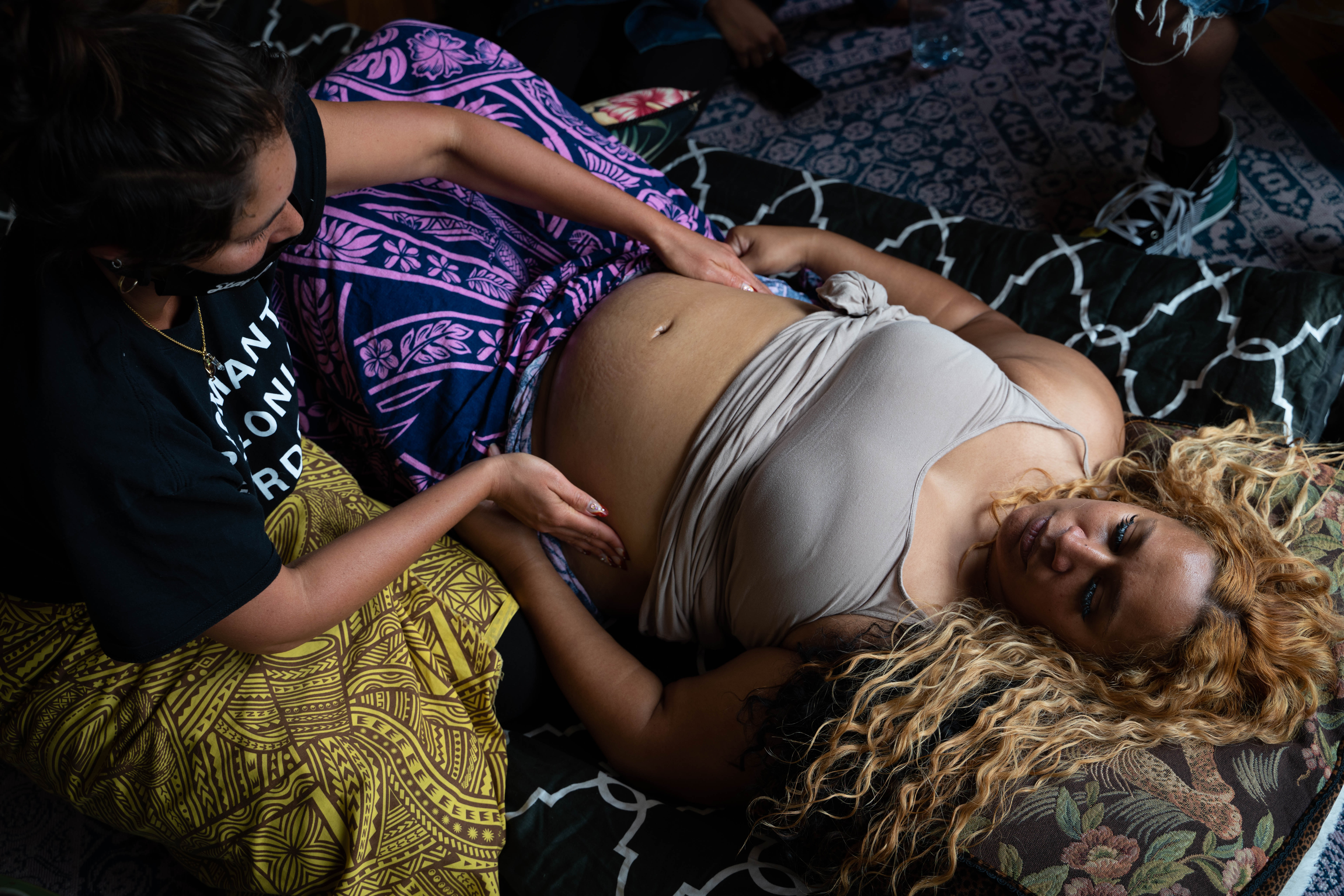 Reclaiming Her Space: Birthing Through a Pandemic follows Sophia Tupuola, 32, a new mother and first...
RELATED ISSUES

Women

COVID-19

Issue
Migration and Refugees
Migration and Refugees