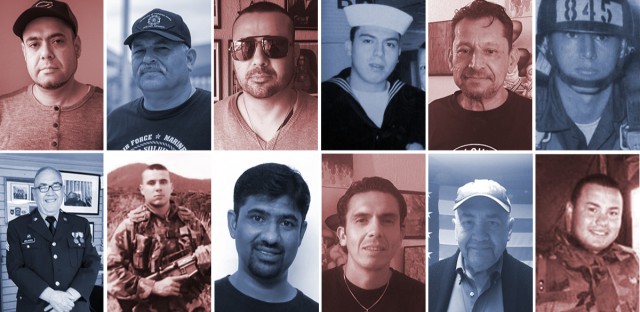 On Friday, November 15, 2019, at Boston University College of Communication, journalist Maria Zamudio of WBEZ Chicago speaks about her Pulitzer Center-supported reporting project "Exiled Soldiers" in conversation with Feet in 2 Worlds executive producer  John Rudolph.
BU Professor Anne Donohue moderates the conversation before the student audience. The conversation is part of a midday event at this Campus Consortium partner that also includes a reporting fellowship information session led by Ann Peters,  Pulitzer Center university and community outreach director.
Pallavi Puri, a 2019 Boston University School of Public Health reporting fellow, also offers insight into the fellowship application process and shares with students her perspective on the reporting opportunity. 
Zamudio continues her connection with BU and the Feet in 2 Worlds project by participating on Saturday, November 16, in a workshop on Arts and Culture Reporting in Immigrant Communities and Communities of Color, at the PRX Podcast Garage in Boston. 
Feet in 2 Worlds is a project of the Center for New York City Affairs at The New School in New York City. The project, founded in 2004, offers fellowships and workshops to established and emerging immigrant journalists. The Arts and Culture Reporting workshop is presented by Feet in 2 Worlds in partnership with Studio 360, PRX and the Boston University College of Communication.
RELATED ISSUES