Event
Gender Lens Conference June 3 & 4
Event Date:
June 3 - 4, 2017 | 2:00 PM EDT

ADDRESS:
National Press Club
529 14th St NW
Washington, DC 20045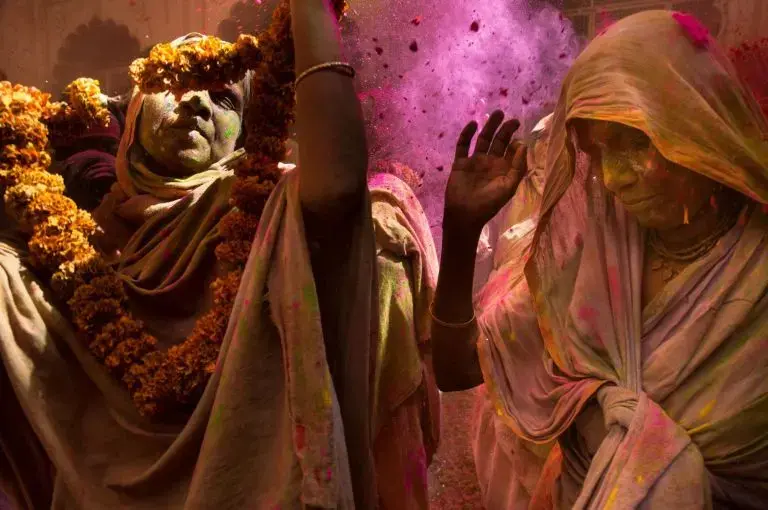 Please join us in Washington DC on June 3 and 4 for "A Gender Lens," a special conference showcasing Pulitzer Center reporting focused on the intersection of gender with the most critical issues of our time.
We invite journalists, editors, policy-makers, academics and NGO's to join us in a conversation on—and celebration of—the vital work of journalists and others on gender around the world.
Saturday, June 3 starting at 2 pm we'll hold a series of panels with Pulitzer Center journalists, policy-makers and experts on the following topics (includes National Press Club Room Location and Session):
Property Rights (Zenger/Session 1)
Women in Conflict Zones (Conference Rooms/Session 1)
Global Health (1st Amendment/Session 1)
Refugees/Migration (1st Amendment/Session 2)
Labor/Economics (Zenger/Session 2)
Diversifying the Story (Conference Rooms/Session 2)
On Saturday evening we'll hold a dinner with special keynote speakers Dr. Musimbi Kanyoro, President and CEO, Global Fund for Women, Susan Goldberg, Editorial Director, National Geographic Partners, and Editor in Chief, National Geographic Magazine, Ben Taub, Pulitzer Center grantee and staff writer for The New Yorker, and a special performance by Girl Be Heard inspired by Pulitzer Center reporting.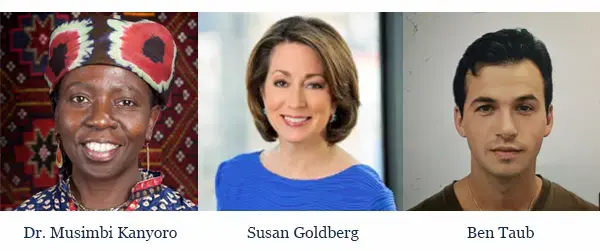 Dr. Musimbi Kanyoro is globally recognized for her leadership of organizations and initiatives that advance health, development, human rights, and philanthropy for communities, specifically for women and girls. She is currently President and CEO of Global Fund for Women, one of the world's leading publicly-supported foundations for gender equality, which has invested in nearly 5,000 grass-roots women's groups and movements in 175 countries. Dr. Kanyoro has written and published extensively on matters affecting the lives of women and children. She has received several recognition awards, including a leadership award from the Kenya Government and recognition as one of the 21 women leaders for the 21st century by Women's E-News.
Susan Goldberg is Editorial Director of National Geographic Partners and Editor In Chief of National Geographic Magazine. As Editorial Director, she is in charge of all publishing ventures, including digital journalism, magazines, books, maps, children and family, and travel and adventure. She is the 10th editor of the magazine since it was first published in October 1888. Under her leadership, the magazine won a National Magazine Award for best website; two National Magazine Awards and the George Polk Award for Magazine Reporting. In March 2015, she received the Exceptional Woman in Publishing Award.
Ben Taub is a contributor to The New Yorker. His recent work on war crimes in Syria, which was supported by the Pulitzer Center on Crisis Reporting, was a finalist for a National Magazine Award and won the Overseas Press Club Award for Investigative Reporting. His most recent story for The New Yorker, also supported by the Center, "The Desperate Journey of a Trafficked Girl," details the perilous journey of thousands of teen-agers from one city in Nigeria­ who risk death and endure forced labor and sex work on the long route to Europe.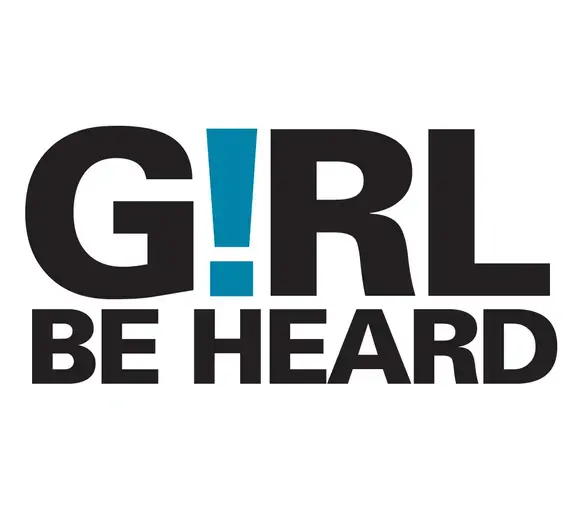 Girl Be Heard develops, amplifies, and celebrates the voices of young women through socially conscious theatre-making. What began in 2008 with twelve girls is now a renowned theatre company of 170 girls and a global movement that engages audiences at the White House, United Nations, State Department, TED conferences, and in underserved communities locally and globally.
On Sunday, June 4, starting at 9:30 AM, we'll offer three morning workshops: one on cyber security, led by The New York Times; one on Fundraising/Proposal Writing, in collaboration with the International Women's Media Foundation (IWMF) and one on Women Photograph/Photographers of Color.
---
Admission is free for journalists, students and educators. We are reserving a limited number of seats for the Saturday events for general attendees at $200 per person.
Table sponsorship: If you are interested in sponsoring a table, please contact napplewhite@pulitzercenter.org
As part of registering you will select your panel and workshop preferences so we can ensure there is room for everyone. Please note the dinner is a sit-down event for conference attendees and so it is important that you let us know if you can not stay for dinner. 
See the complete schedule and list of speakers.
The Pulitzer Center's Gender Lens conference is supported by the Foundation for a Just Society and individual donors dedicated to raising awareness of gender issues.
RELATED ISSUES