Event
#COP27 Seminar: Working Away at Climate Change
Event Date:
November 2 - 3, 2022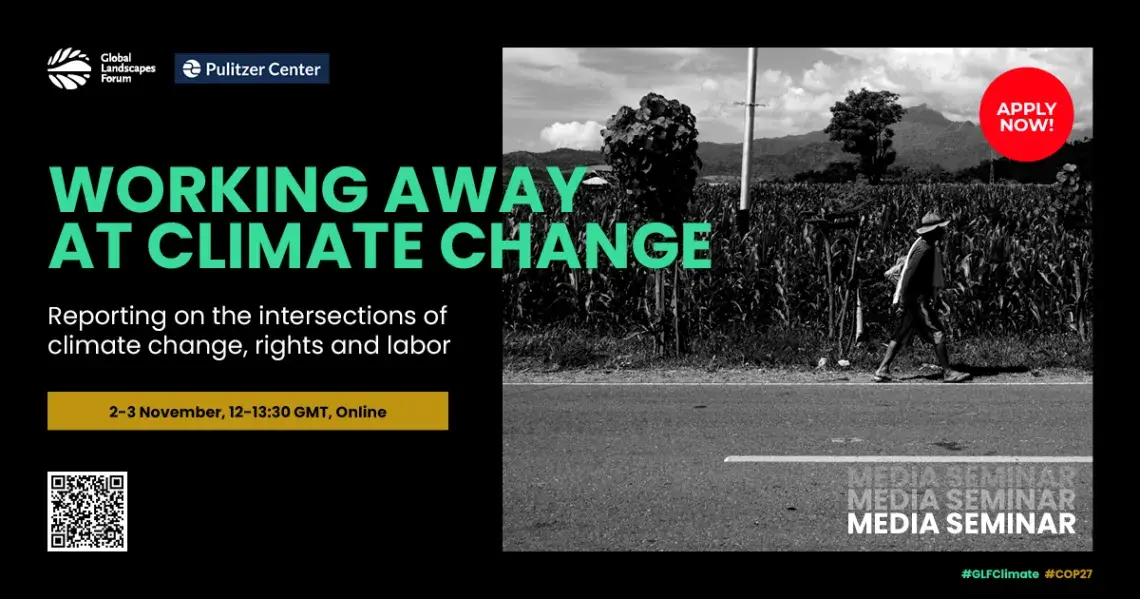 The hard truth is that most people spend the majority of their lives working, but due to climate change, occupation, location and financial rewards and are slipping increasingly out of control.
In preparation for COP27, and in a time in which fact-based reporting must serve as a cornerstone of climate action, the Global Landscapes Forum and Pulitzer Center have prepared a two-day free online seminar for English-speaking journalists to better examine climate change through the lenses of the rights and labor of the most vulnerable populations.
Join leading reporters, editors and researchers from around the world to learn about the regional and global impacts of climate change on health, migration, productivity and more. Be the first to hear of the latest advancement for Indigenous Peoples' land rights as well as the rising concept that puts people at the center of novel economic frameworks.
Participation in the seminar will afford interview opportunities with leading sources as well as an in-person or online ticket to the hybrid conference GLF Climate: Frontiers of Change, 11–12 November 2022 alongside COP27 in Sharm El Sheikh. Learn more and apply for the seminar here.
RELATED INITIATIVES
RELATED ISSUES