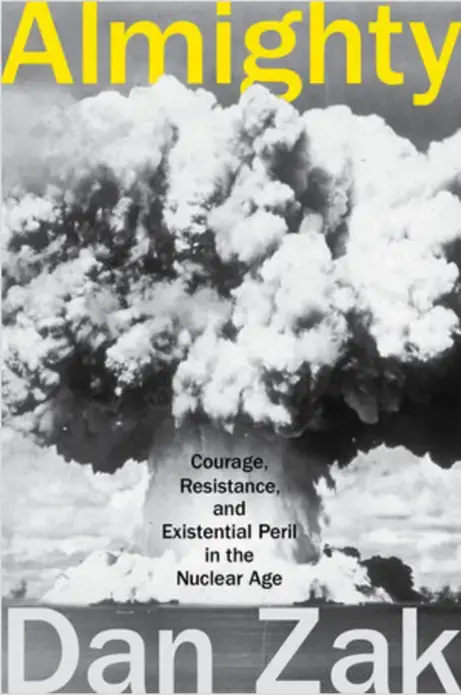 On Tuesday, August 1, 2017, join Pulitzer Center grantee Dan Zak in conversation with author Denise Kiernan for a discussion about Zak's book Almighty: Courage, Resistance, and Existential Peril in the Nuclear Age at Kramerbooks in Washington, DC. Almighty provides an in-depth look into America's relationship with the atomic bomb. 
In the event listing for the conversation, Kramerbooks notes: "Part historical adventure, part courtroom drama, part moral thriller, Almighty is essential reading as a new administration grapples with the political and existential issues of U.S. nuclear weaponry." 
Zak is a reporter for The Washington Post. His Pulitzer Center-supported project, "The Ends of the Earth," focused on the legacy of the atomic bomb and the tests done in the Marshall Islands, as well as the lawsuits raised by residents dealing with the physical and psychological trauma caused by the aftermath of the radiation. Kiernan, author of The Girls of Atomic City, talks to Zak about the key figures, nuclear history, and political relationships featured in his book. 
The event is free and open to the public. 
RELATED ISSUES