Lesson Plan March 29, 2018
Skype a Journalist into Your Classroom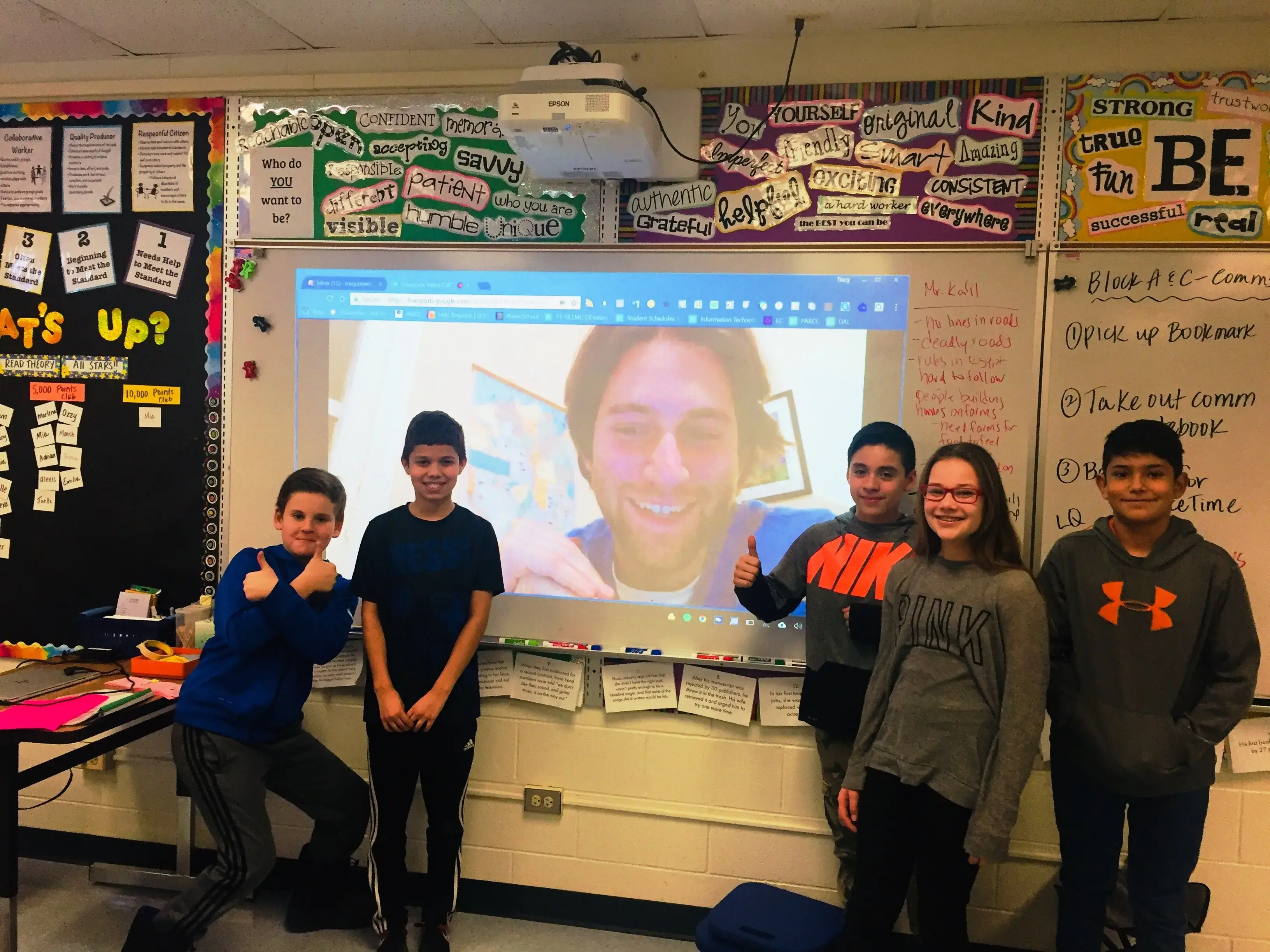 Connect Your Students with Journalists and International Issues:
Unbounded by geography, the Pulitzer Center's Skype in the Classroom initiative connects journalists with students all over the world. Our team of professional reporters can speak to diverse international issues and to grade levels ranging from elementary through college. With interactive, customizable sessions on topics including climate change, migration, and the responsible creation and dissemination of news, our journalists can infuse your class material with current events, first-hand experience, and a global perspective.
Skype sessions begin with a presentation in which our reporters outline their background and guide students through one of their reporting projects, followed by a Q&A that allows students to engage directly. We work with teachers to select the journalist best suited to their needs and connect the teacher and journalist in advance of the session. We also provide a wealth of teaching resources, including lesson plans connected to the reporting, so that students can get the most out of the experience.
We are excited to work with educators to create a customized experience that matches their goals. Visit us at our Skype in the Classroom page or reach out to us directly at education@pulitzercenter.org to start collaborating with us.
What Educators Are Saying:
"My students were so incredibly motivated to work hard in class in order to have the opportunity to discuss the scientific material with [the journalist]. His talk was relatable to my students and I can promise you that he has inspired a few of my students to become more active within our eco-team here at school."
–Samantha Kofsky, middle school teacher in Collingswood, New Jersey. Skyped with Justin Catanoso.
"I was provided with a lesson builder plan and it was excellent. It let me integrate the topics of activism, social media, and journalism into my class. My students were really amazed to understand how the research process is integrated in other fields outside science."
–Zacha Ortiz, 7th grade teacher in San Juan, Puerto Rico. Skyped with Kara Andrade.
"[My students] said [the session] made them think more about kids like them who are growing up in Syria and Cuba. They want to learn more about living in Syria and Cuba, as well as journalists who cover global issues."
–High school teacher. Skyped with Reese Erlich.
"My students were really excited to hear about some of the interesting facts we learned. They have been talking about the effects of overfishing and talking about how to ask the right questions about what kinds of food they are eating. They also have said they want to learn more about nutrition based on the Skype session."
–2nd grade teacher. Skyped with Erik Vance.