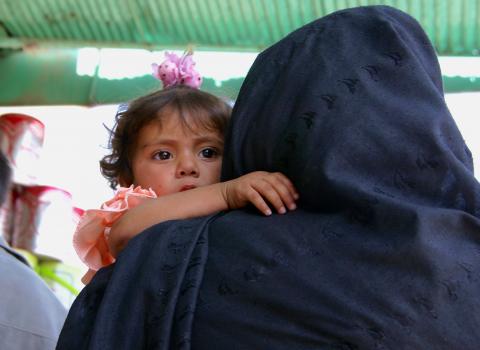 UNFINISHED BUSINESS IN AFGHANISTAN

For journalists who have spent time in Afghanistan, the combined assault by two gunmen and a suicide bomber on a popular Kabul restaurant cuts close to home. Twenty-one people were killed in the Jan. 17 attack on La Taverna du Liban, including the restaurant's well-liked owner, Kamel Hamade.

Pulitzer Center grantee Jeff Stern, who is in Afghanistan now, was a regular at La Taverna, a place that some journalists have described as the Rick's Café of Kabul, a place where secrets and gossip flowed as freely as the wine—served in cups and discreetly referred to as "white tea" or "red tea." Above all, it was a safe place, a place to step away from the war that has lingered for more than a decade.

For many foreigners in Kabul, the intended message was clear: Time to leave Afghanistan. Jeff, in a dispatch for Foreign Policy, takes a different view.

"For a while there — the past two months in particular — it felt like we were on our way out. The agreement was going to fail, America was going to leave wholesale. Most of my friends say this weekend's attack will accelerate that process. But I don't think so. To me, it's the opposite. To me, the Taliban just reminded us all that our work here isn't finished. They've reminded us that we owe it to the Afghans, who keep risking their lives helping us rebuild their country, to stay."

TROUBLE IN PARADISE

Financial Times correspondent and Pulitzer Center grantee Robin Wigglesworth wraps up his brightly reported and thoroughly engaging project on the Caribbean with two dispatches on the region's difficulties in recovering from the global financial crisis. Writing from Trinidad and Tobago, Robin notes that one of the wealthiest of the Caribbean statelets is plagued by one of the highest murder rates in the world. He also looks into how the region's lingering economic distress is forcing some politicians to revive the idea of the West Indies Federation, an ambitious political union of British colonies and protectorates in the Caribbean, which collapsed more than half a century ago.

HUMAN TRAFFICKING

Boston University student fellow Lusha Chen traveled to Burma and China to produce a revealing documentary on victims and survivors of human trafficking. In "Burma: Human Trafficking in Kachin," Lusha shows us women who have been trafficked, some who have escaped, and one who helps them re-adjust to a new life.
RELATED ISSUES

Governance

Women

Issue
Conflict and Peace Building
Conflict and Peace Building