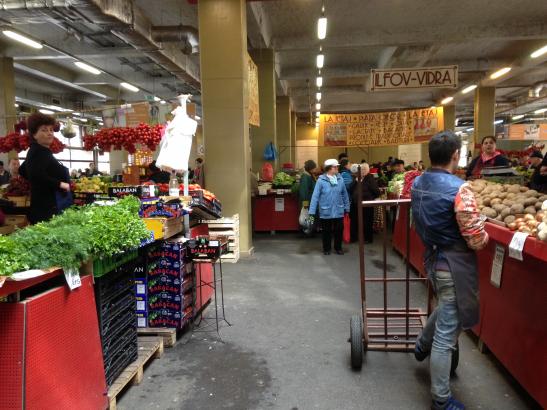 The reputation of the Non-Governmental Organization (NGO) is on thin ice. Ever since journalist and aid worker Michael Maren skewered NGOs in his book The Road to Hell in 2002, arguing that they often do more harm than good, NGO skepticism has cropped up in popular discourse. Most recently, distrust of NGOs emerged in a Cambodian law passed July 13, 2015, that requires all Cambodia-based NGOs to report their activities and finances to the government, or else risk criminal charges. Do NGOs really pose such a threat?

For financier-turned-philanthropist Jonathan Starr, NGOs have the potential to help: after all, he started his own successful NGO, the Abaarso School of Science and Technology, in Somaliland. Nevertheless, Starr widely criticizes the distribution of aid, especially by NGOs. With high salaries and low accountability for NGO employees, and without revenue or measurements of "customer" satisfaction, argues Starr in a piece for the Wall Street Journal, vast quantities of aid money go to waste. Starr envisions NGOs that run more like companies, which would include "a single geographic market with executives on the ground, highly efficient costs and properly motivated employees" as well as "programs that [beneficiaries] would value."

True to Starr's vision, there has emerged a trend towards "privatized" aid, which can take the form of either large-scale donations to private firms, or NGOs that use market-based incentives to attract investors to impoverished areas.

Does privatized aid work? According to Pulitzer Center grantees Claire Provost and Matt Kennard, the answer is "not very well." Provost and Kennard evaluated the $900 million in public funds—from the World Bank and the European Bank for Reconstruction and Development (EBRD)—donated to the German supermarket chain Lidl. The idea was to create jobs and bring better quality food to poor consumers. Yet opponents have reported low employee satisfaction at Lidl stores, alleged labor rights abuses, and food that is not necessarily cheaper. The reporters also note, however, that wages at Lidl are higher than at other retailers.

Perhaps most harmful is Lidl's ability to undersell other retailers. Local grocers struggle to compete with the chain's artificially low prices, and as Provost and Kennard observe, "In Bucharest nearly all of the chain's outlets are within walking distance of an older, local marketplace."

The other form of privatized aid—the NGO that uses market-based incentives—looks good on paper, but often falls short of its goals. Provost and Kennard examined one such program, the Southern Agricultural Growth Corridor of Tanzania (Sagcot), which aims to make the country friendlier to investors and remove impediments to a sound business environment.

According to the London-based social entrepreneur Carter Coleman, Sagcot has lobbied the government in a useful way: "When the government's done certain things that have been damaging to agricultural investors, [Sagcot] lobbied them to stop." However, the chief executive of the Sagcot center, Geoffrey Kirenga, claims that "We [Sagcot] do not do lobbying."

Additionally, while Sagcot has in the past boasted a "locally defined and locally led vision for implementation," according to Jane Nelson, director of the Corporate Social Responsibility Initiative at the Harvard Kennedy school, Provost and Kennard say that efforts to commercialize Tanzania's agriculture are faltering. Several farmers interviewed said that, after investors took over their farms, they remain uncompensated and unsure of the future. Progress has stalled, leaving small farmers in the lurch.

Starr's vision for NGOs run like businesses certainly could work. But his most important piece of advice, it seems, is to follow through. He stresses "executives on the ground" to ensure swift and effective implementation of plans. Cambodia's new hawkish oversight of NGOs has yet to prove its success, but a movement toward some accountability for NGOs doesn't sound so crazy.
RELATED ISSUES