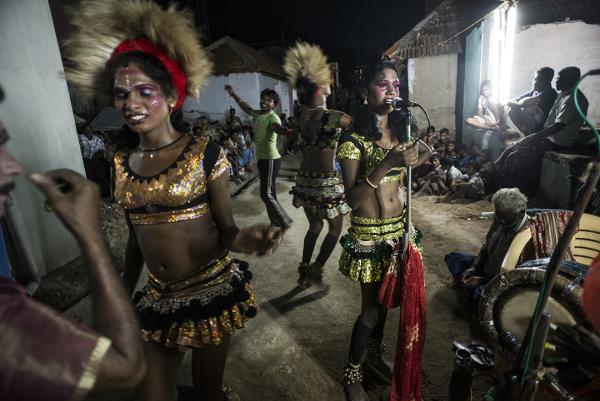 The Social Documentary Network (SDN) selected photojournalist Sami Siva as a finalist for its Visual Stories Exploring Global Themes/2016 competition for the photographs from his Pulitzer Center-supported project, "India's Third Gender." SDN created an online exhibition of Siva's photographs as part of his finalist selection.

For the reporting project, Siva traveled with journalist Michael Edison Hayden to attend Koovgam, one of the world's largest transgendered festivals. There they profiled some of India's transgendered women and offered an intimate glimpse into their lives.

Despite the historical significance of transgendered women in Hindu culture and the Indian government's official recognition of the "third gender," over one million transgendered women in India face discrimination and continue to live on the fringes of society.

In announcing the results of the competition from a pool of 140 entries, SDN wrote on its website: "The work submitted was strong and a clear demonstration of the commitment and interest in visual storytelling about global themes." Judges selected one first place winner, four honorable mentions, and 10 finalists, including Siva.
RELATED ISSUES

Women

LGBTQIA Rights