Pulitzer Center Update December 16, 2021
The Pulitzer Center's 15th Anniversary Celebration
Our 15th anniversary celebration was postponed once because of COVID, but on December 9 we were thrilled to meet in person with many of our grantees, news-media and education partners, and donors who have contributed so much to our growth since 2006.
Dean Baquet, executive editor of The New York Times, hailed our collaborations on initiatives ranging from coverage of the Guantanamo prison to Fractured Lands, Losing Earth, and The 1619 Project.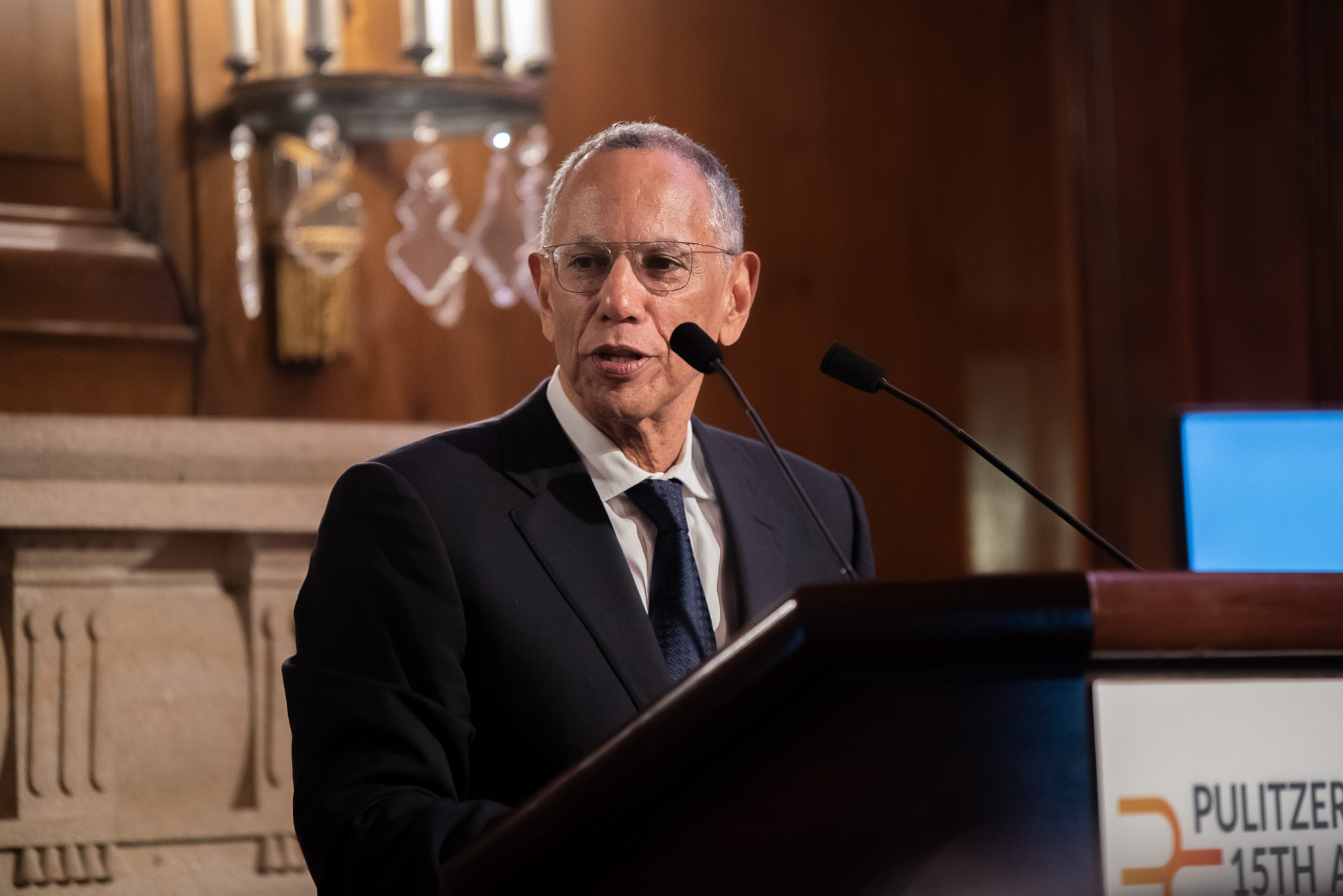 Eight-time grantee Nadja Drost spoke about the Center's support for freelancers and shared eloquent vignettes from her work and that of partner Bruno Federico on migrants crossing the Darién Gap, a project that was recognized earlier this year with the Pulitzer Prize as well as Peabody and Emmy awards.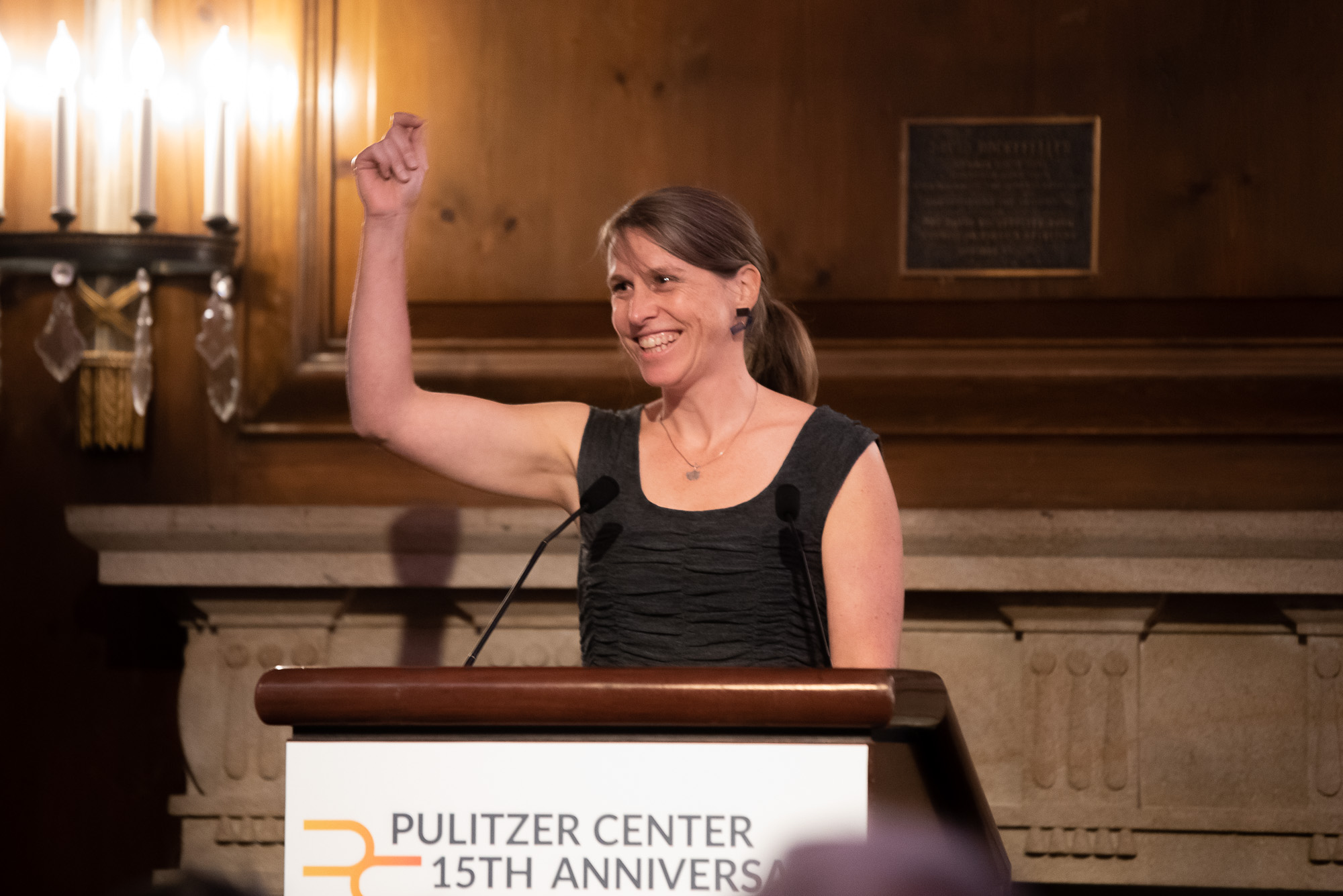 Executive Editor Marina Walker Guevara highlighted our work internationally, building cross-border collaborative initiatives, such as the Rainforest Investigations Network, while defending journalists who are increasingly under attack worldwide.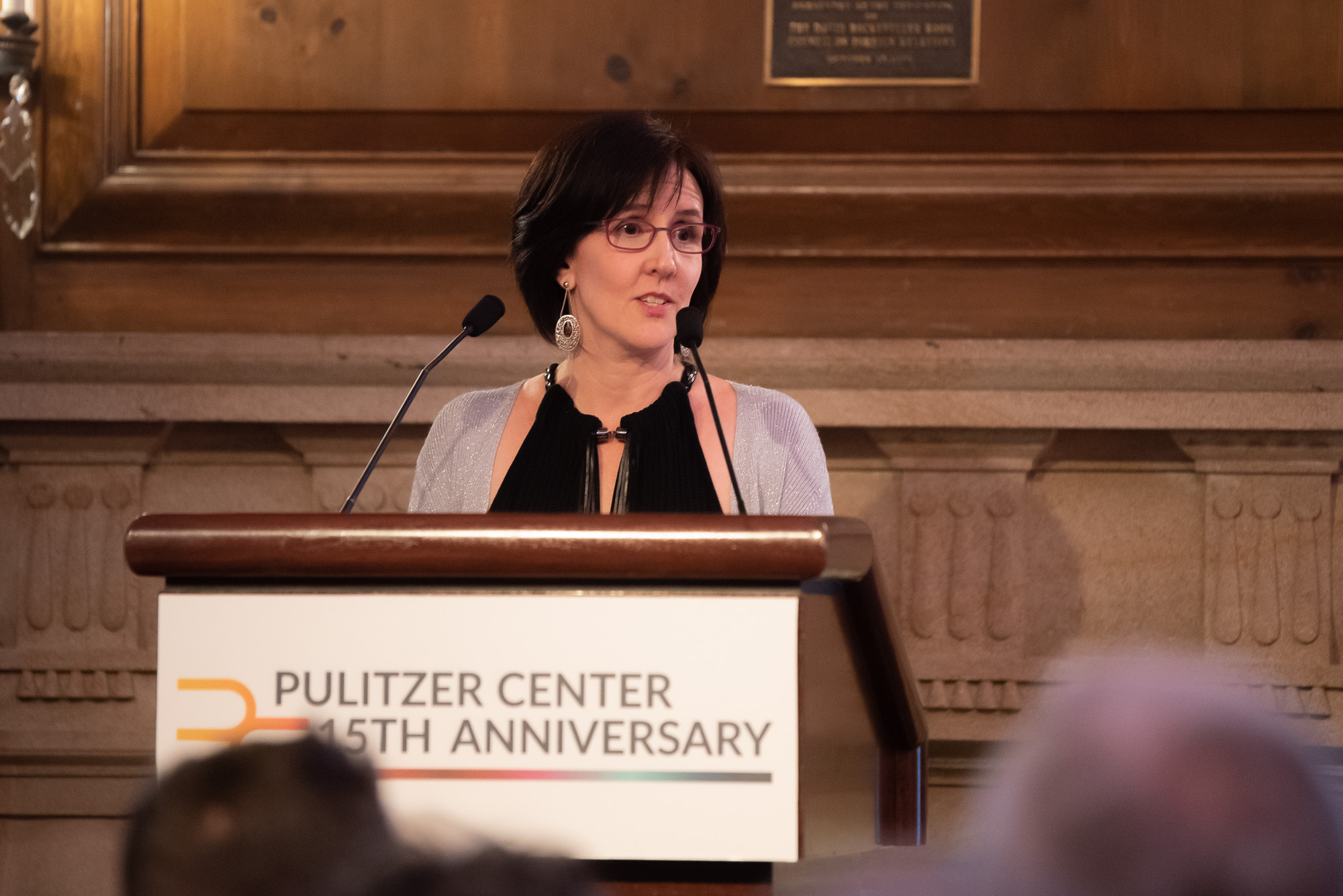 I spoke about the growing importance of our work here in the United States, for reporting and outreach on issues ranging from racial justice to COVID health disparities to the increasingly adverse consequences of climate change.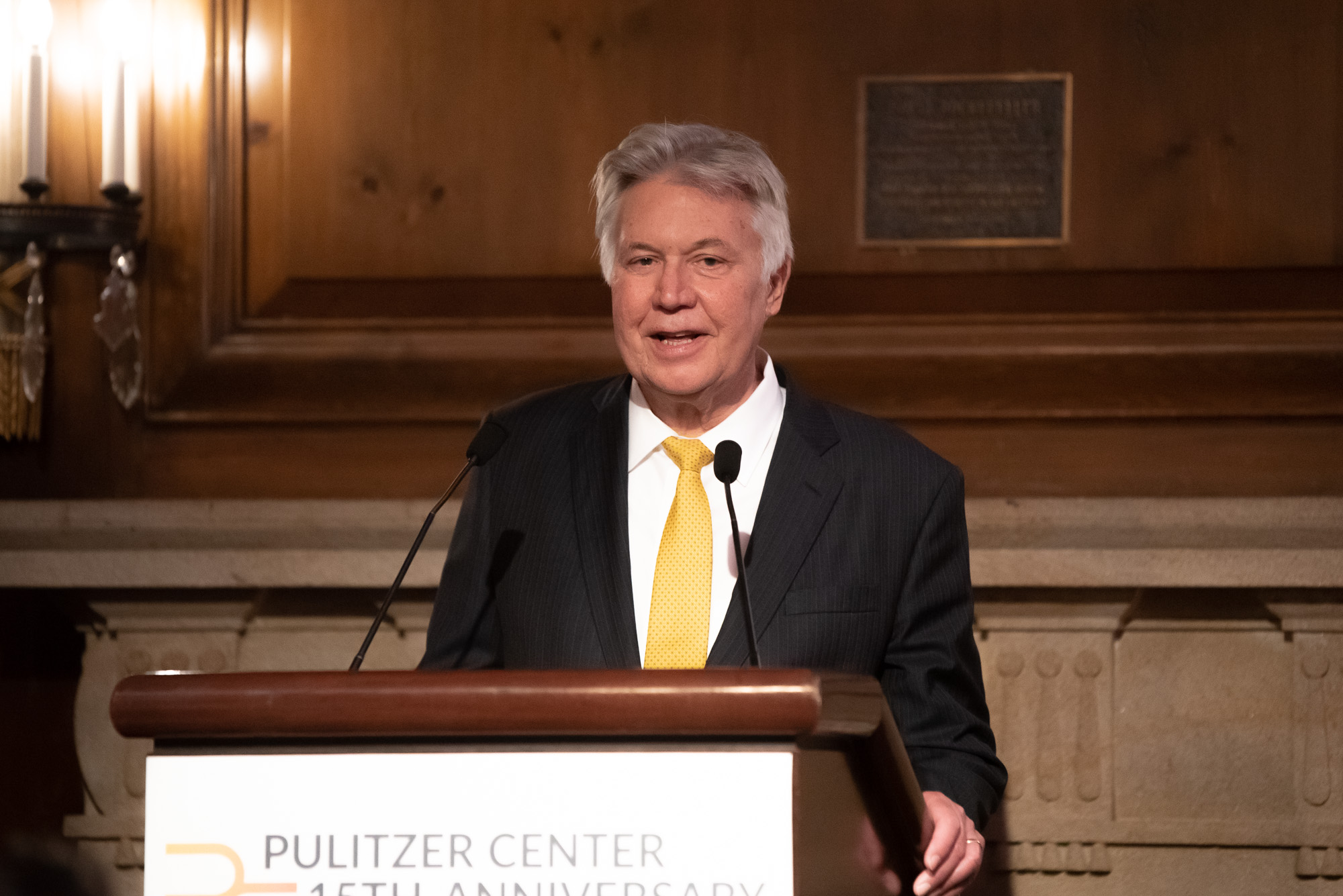 A major highlight of the evening was our announcement that we have now met the challenge grant that our chair, Emily Rauh Pulitzer, set five years ago: to match every dollar contributed to our endowment, up to a total of $12 million.
Emmy Pulitzer, the widow of Joseph Pulitzer III, my former editor and publisher at the St. Louis Post-Dispatch, said the key to the Center's success, in her view, "has been its commitment to collaboration and partnerships, working with an amazing range of journalist grantees, news-media outlets, and educational partners to create journalism of the highest quality and then bringing that work to audiences across the country and globe.
"Given the challenges before the world and those to democracy, our country, and others are facing," she added, "it is extraordinarily important that the Pulitzer Center be put on permanent footing."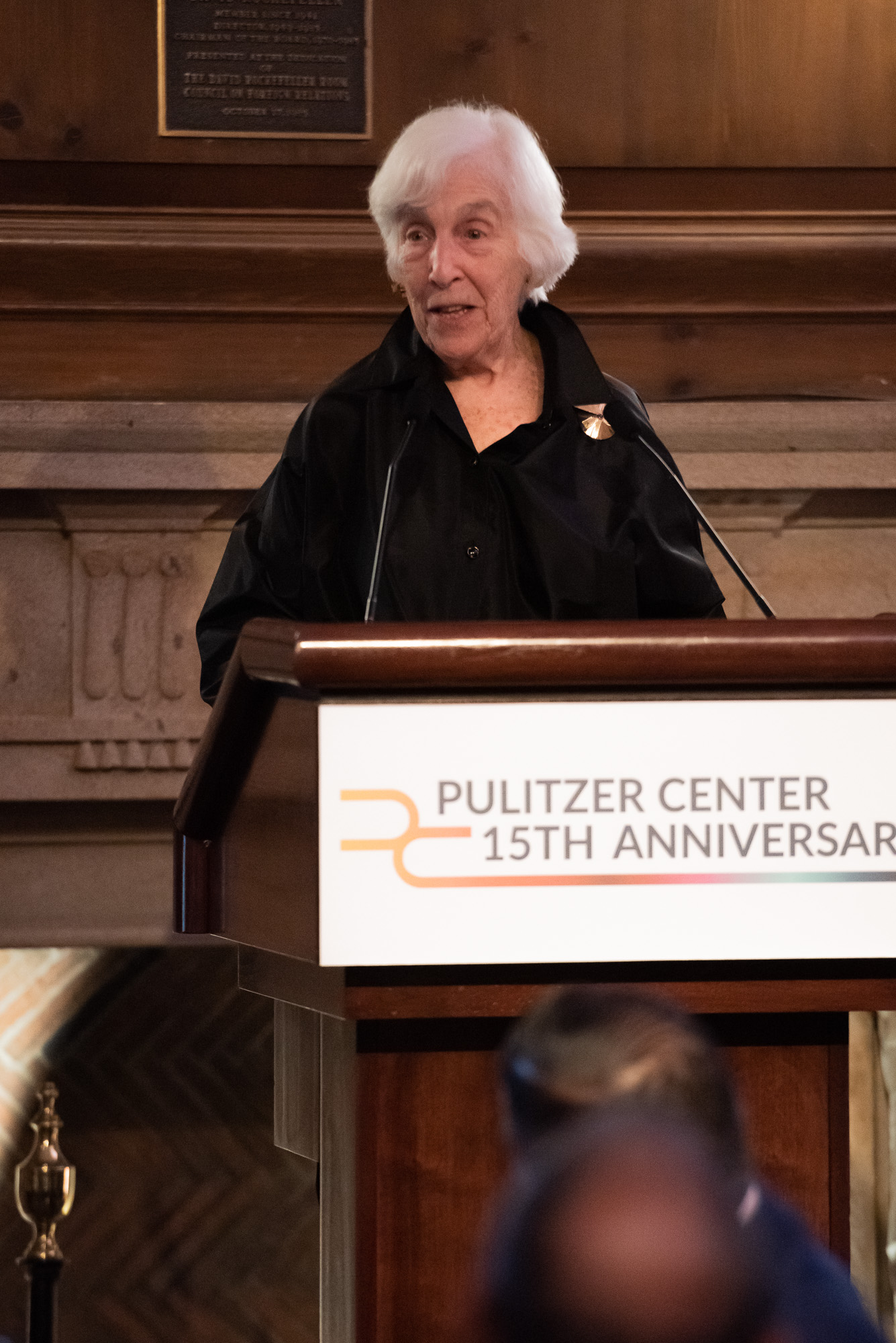 We are profoundly grateful to Emmy Pulitzer and to our extraordinary board of directors: William Bush, Sam Dolnick, Betsy Karel, Dick Moore, Joel Motley, Joseph Pulitzer V, Robbie Robinson, David Rohde, and Linda Winslow.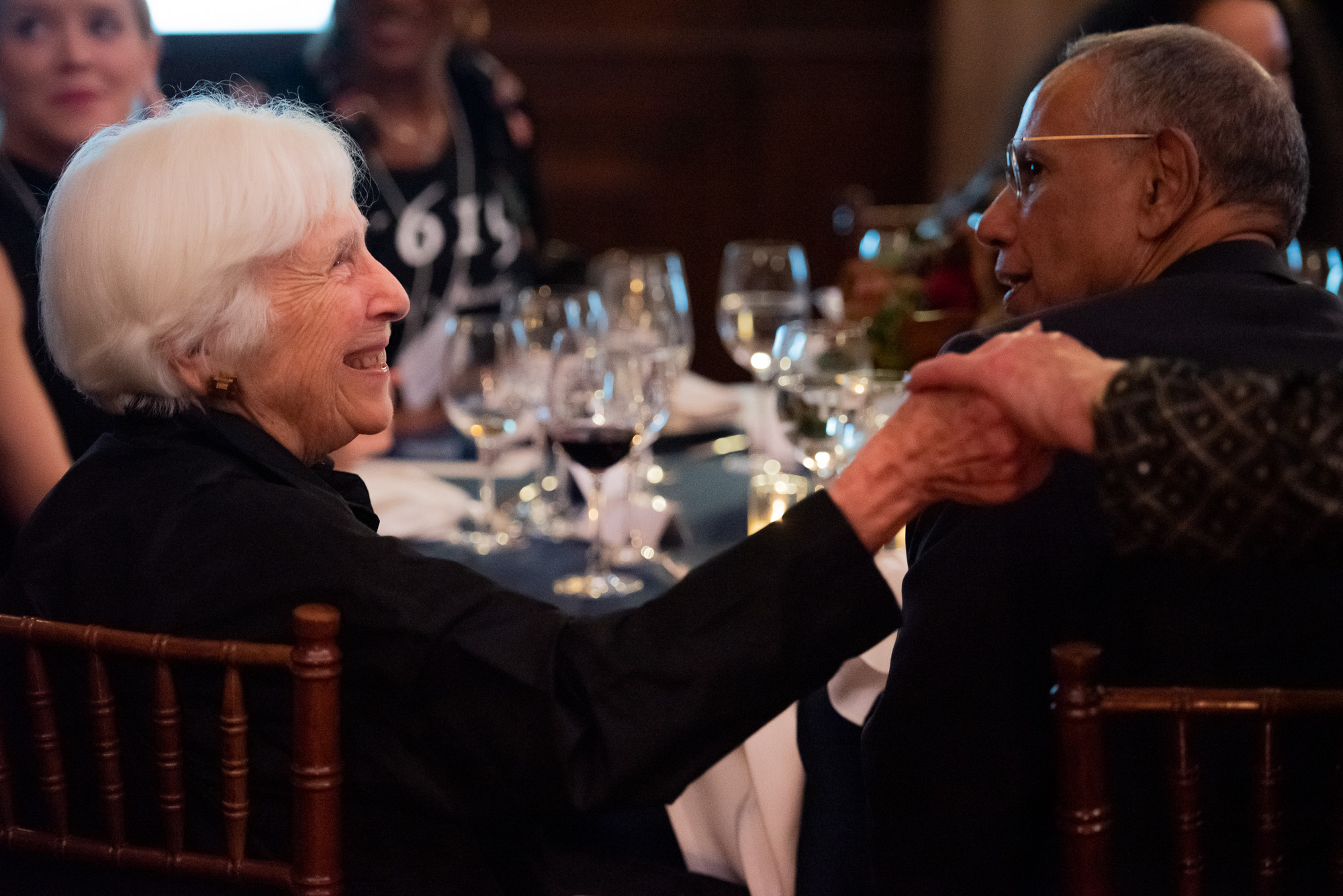 Thanks as well to our friends and colleagues across the globe who have done so much to further our common mission. For those who couldn't be with us in person, I hope you'll enjoy the highlights video we've prepared and the links to each of the talks presented.
You can read the full remarks here.

---
Impact
BuzzFeed News listed grantees Sarah Pabst and Karen Naundorf's project, Femicidal Cops: Argentine Women say, 'Basta!', as one of the top stories last week in the article "9 Photo Stories To Challenge Your View of the World." The article featured a photo from the grantees' latest story in The Washington Post, "Argentina Recorded More Than 250 Femicides in 2020, One Every 35 Hours," documenting the growth of the Argentinian women's movement through activists who fight against systemic gender-based violence and the security forces that have failed to protect them.
---
This message first appeared in the December 17, 2021, edition of the Pulitzer Center's weekly newsletter. Subscribe today.