Pulitzer Center Update April 2, 2018
Pulitzer Center Partners With 2018 CatchLight Fellow Andrea Bruce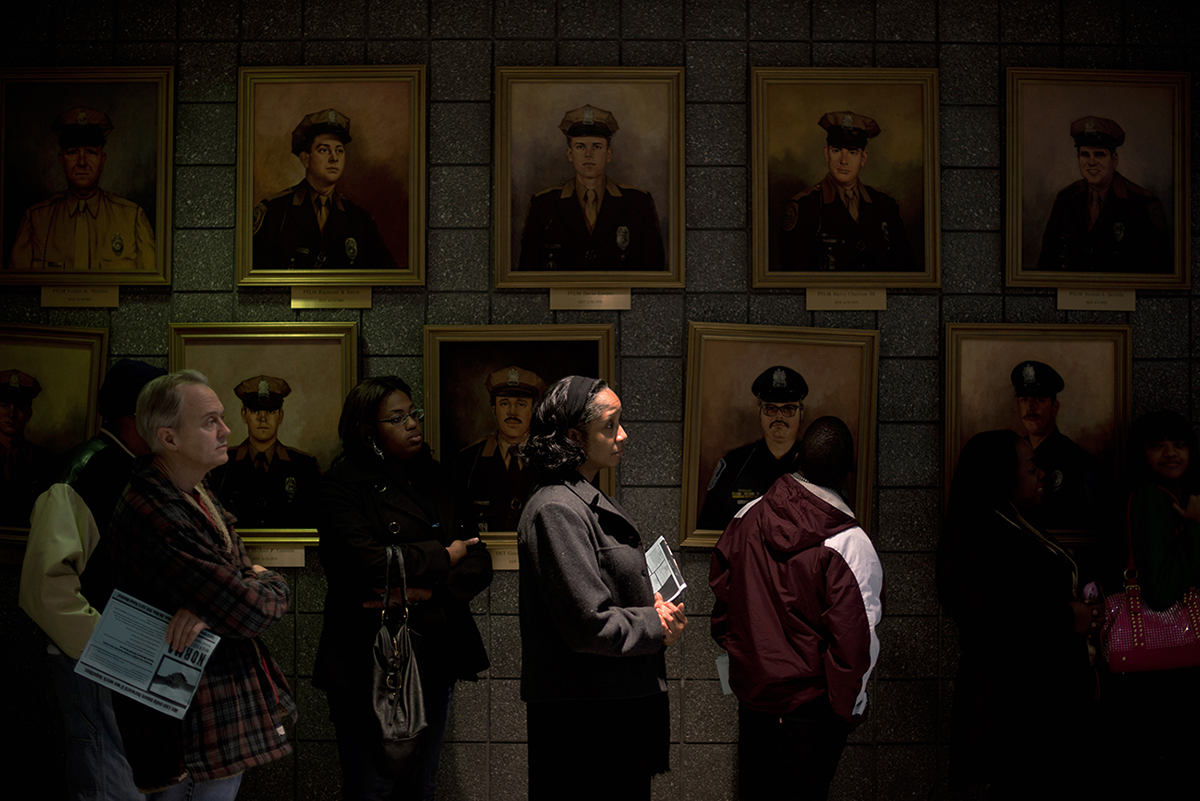 Three photographers—Andrea Bruce, Carlos Javier Ortiz, and Aida Muluneh—have been named CatchLight Media Fellows for 2018. Each Fellow will receive a $30,000 grant and be paired with a CatchLight media partner to complete their proposed project that builds upon past work, demonstrates measurable social awareness and expands understanding of how visual art can be used to communicate vital social issues. 
For the second year in a row, the Pulitzer Center will serve as a media partner for the program, supporting the work of Bruce, a documentary photographer whose career largely focuses on social issues in conflict areas such as Iraq and Afghanistan. Bruce's CatchLight Fellowship project, "Our Democracy," shifts her attention to the United States, where she seeks to push people to look beyond politics and examine the social conditions that underpin our society, providing a visual record of the state of local democracy at this moment in U.S. history.
Throughout the fellowship, Bruce will move and immerse herself in a different community each month and use visual and audio storytelling to explore experiences and thoughts on contemporary democracy in the United States using Alexis de Tocqueville's route studying democracy in the mid-1800s. The project also unfolds online, where it will be combined with an interactive map of the journey with multimedia content and data about the community's social and political involvement.
Olivier Laurent of The Washington Post "In Sight" blog recently interviewed Bruce about her project:
"'Our Democracy' sees the photographer move from one community to another, spending a month at a time immersing herself in the locality, taking pictures but also inviting people to participate, an idea, Bruce said, that 'has been forgotten with the loss of small-town and community publications across the United States.' Bruce, formerly a Washington Post photographer, said that in each town she visits, she works with high schools 'where photographic work is presented and classroom discussions on democracy are led,' she said, 'diving into the students' and teachers' own thoughts on democracy as it plays out on a local level. They are then involved in documenting their own community, and their images are shared on Instagram with their own thoughts on the definition of the word and their lives.'"
Bruce's engagement with local high schools mirrors the approach taken by the Pulitzer Center's education program and will help enhance the Center's efforts to connect students with the wider world. 
CatchLight is a San Francisco Bay Area-based non-profit dedicated to visual storytelling and the power of photography to drive social change. It serves as a transformational force, urgently bringing resources and organizations together to help photographers of all levels tell visual stories that have social impact. Photography as a tool has never been more accessible, or more valuable, for sharing vibrant stories that evoke empathy across geographies and languages. By advancing the distribution of compelling images from diverse perspectives, CatchLight can plant seeds of curiosity, dialogue, inclusion, reconciliation and optimism.
The full announcement of the 2018 CatchLight Fellows is available on the CatchLight website.