Pulitzer Center Update April 18, 2023
Pulitzer Center News Quiz: Celebrating Environmental Leaders Around the World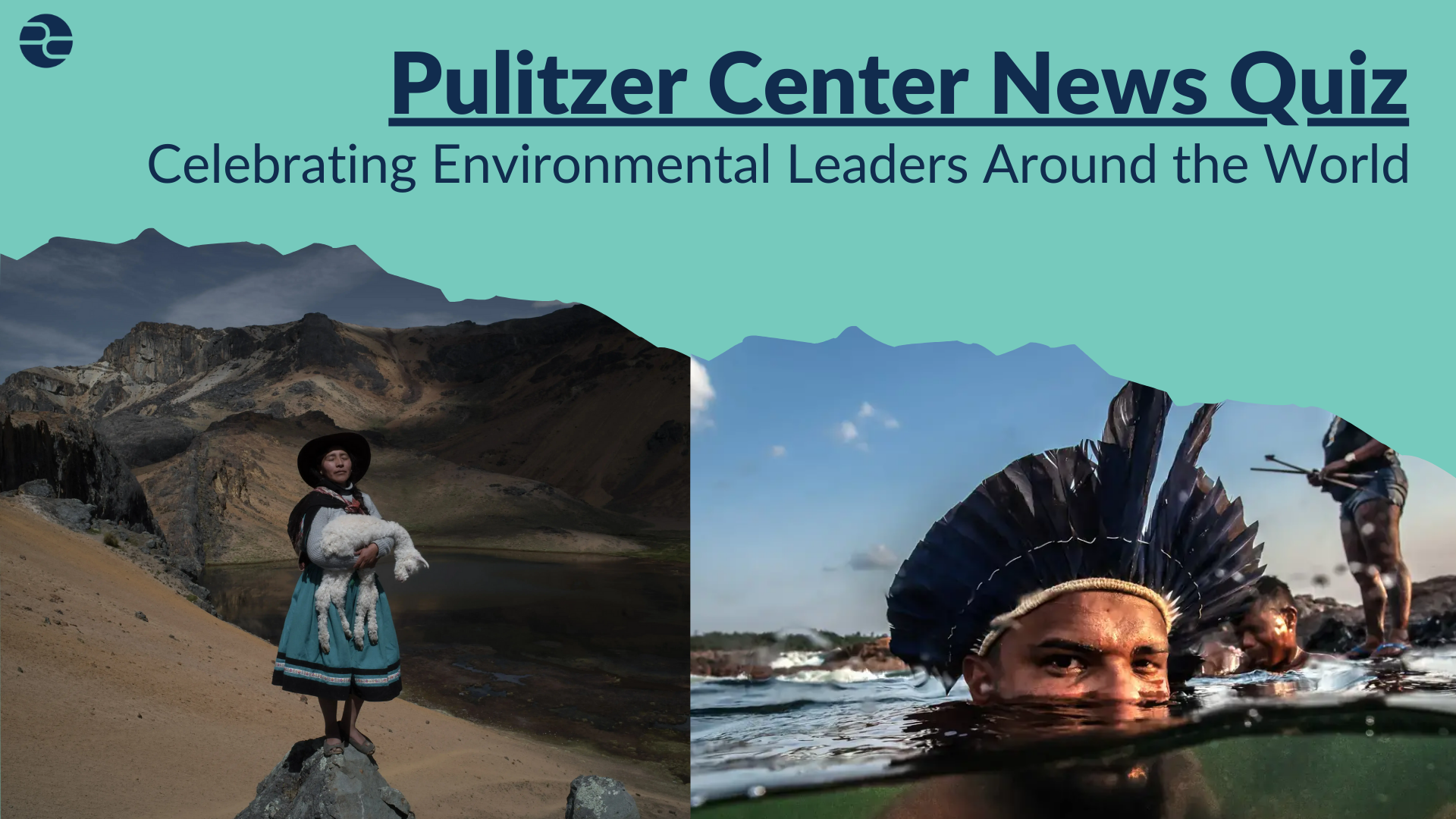 Build underreported news stories into your classroom routine with the Pulitzer News Quiz. Every other week, we'll share a recent story that highlights issues and voices often overlooked in the headlines, and an interactive quiz to introduce you and your students to the topic.
This week's story:
In celebration of Earth Day, students will explore environmental stories including "Hopes for the First Field School for Arctic Snow" by Meral Jamal, "The High-Altitude Quest To Save Alpacas" by Alessandro Cinque, and "A River's Pulse" by Sofia Moutinho and Dado Galdieri highlighting environmental leaders, changemakers, and activists who are working to protect the environment and address the problems of climate change.
Why teach this story?
These stories highlight the important work people around the world are doing to protect our environment from studying the snow in the Arctic to preserving the genes of alpacas in Peru. By exploring different approaches to environmental protection this quiz allows students to reflect on ways they can help preserve our planet and the different environmental issues affecting communities around the world.
Teaching ideas:
Project this quiz for students and complete it as a class, or have students answer individually. Consider the following options…
Use this quiz on its own as a teaching tool.
Use this quiz as an introduction to pique students' interest before exploring the full story and/or a lesson on this topic.
Use this quiz as an exit ticket to evaluate student understanding of the story after exploring it during class.
***
Want to receive the Pulitzer Center News Quiz in your inbox, along with other resources and opportunities? Click here to subscribe to our weekly education newsletter.
RELATED ISSUES