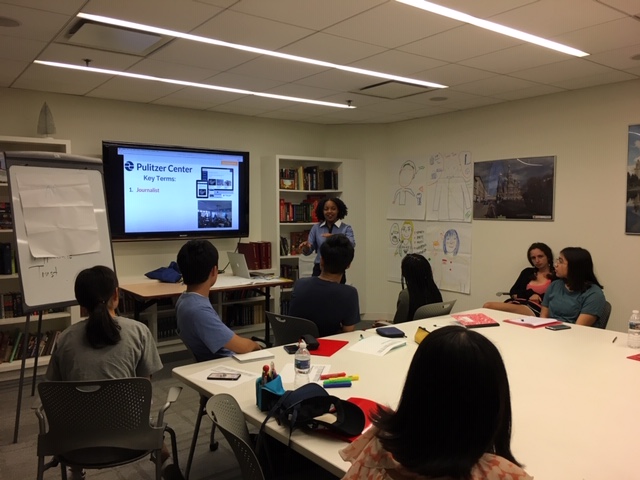 On July 16-17, 2018, the Pulitzer Center led a two-day workshop for six high school students from Washington, DC and six students from Japan on how to research and communicate stories  through photography and interviews. The workshops were held on the first two days of the 2018 Tomodachi Youth Exchange, a two-way exchange program that seeks to develop students' global competencies through an in-depth exploration of communities in the United States and Japan.
Over the course of the two days, the Pulitzer Center encouraged students to recognize and share the under-reported, everyday stories of communities of the United States and Japan. On the first day, Pulitzer Center staff asked the the students to consider three questions as they prepared for their visits to communities in the two countries: How do we take photos that tell stories? How can our photos help an audience reframe how they imagine a place? What kinds of photos should we take?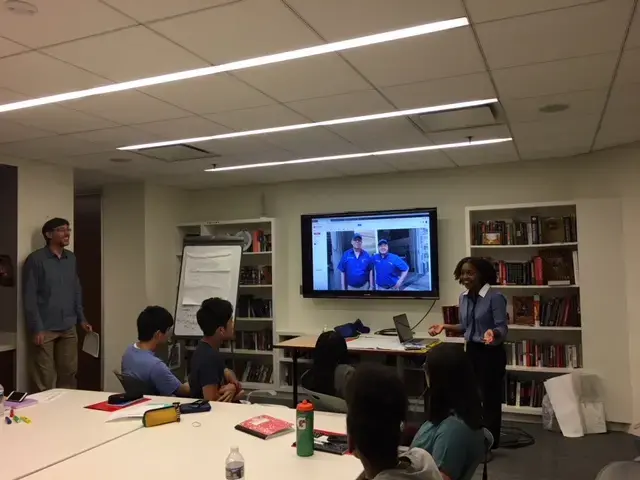 Pulitzer Center education intern Kayla Edwards helped students tackle the first two questions by challenging them to describe their ideas about life in Africa and identify where those ideas come from. The students then explored the Everyday Africa photography project and discussed the diverse stories depicted in images from Ethiopia, Kenya, and South Africa. Recognizing that their preconceived ideas of Africa did not exactly align with the realities of people living throughout the continent helped students initiate a discussion about the value of loosening their preconceived ideas about the United States and Japan.  
Next, students went outside to practice taking different types of photos: portraits, detail shots, action shots, and landscapes. The group of twelve slowly walked along a block of DC between two sandwich shops. They stopped to take photos of the sun breaking through the leaves of a tree on the corner. They took photos of the men distributing newspapers. They took photos of street signs and construction. They took photos of each other seeing parts of the city for the first time.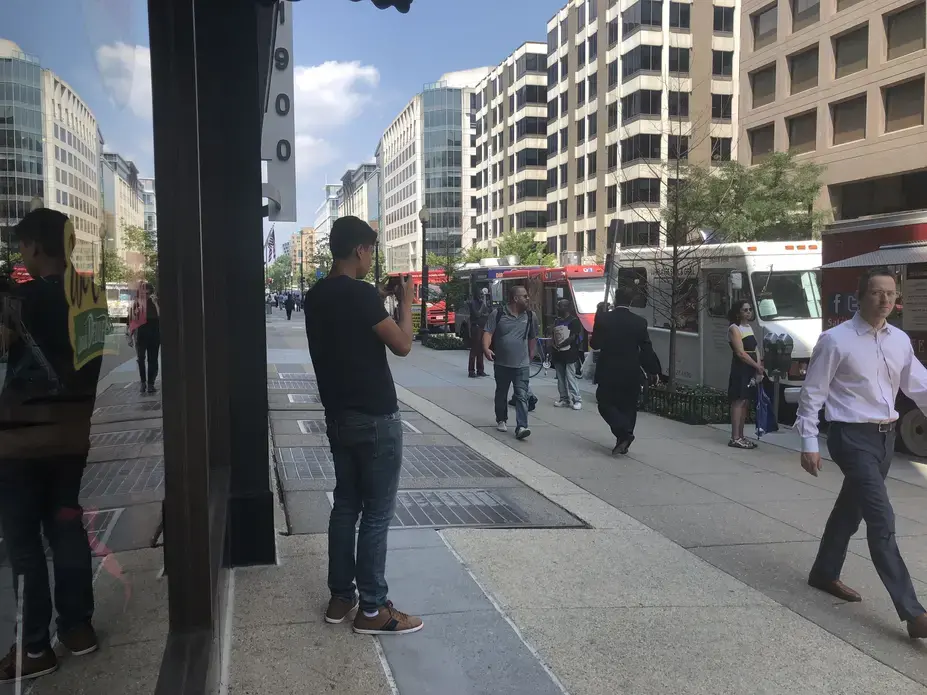 A participant in the Tomodachi Youth Exchange program observes the people walking along a street in Washington, D.C. Image by Kayla Edwards. United States, 2018.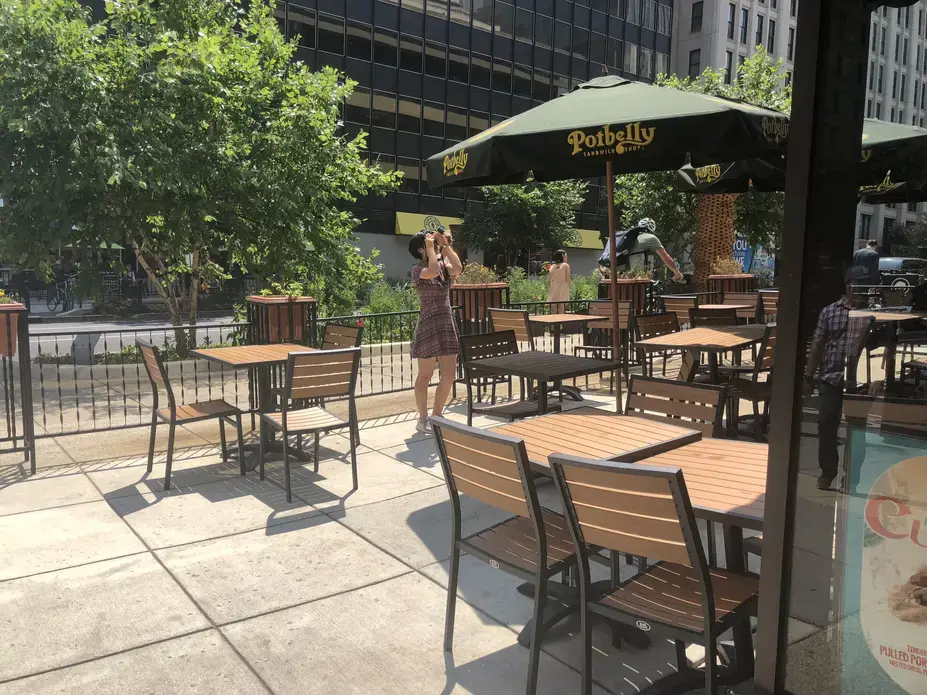 A participant in the Tomodachi Youth Exchange program practices photography skills in Washington, D.C.  Image by Kayla Edwards. United States, 2018. 



On the second day of the workshop, the students met with photojournalist and Pulitzer Center grantee Sydney Combs to explore how photojournalists interview the subjects of their photographs to tell more complete stories to their viewers. Combs instructed the group to support open-ended questions by using phrases like "explain more" or "tell me about it" that invite their interviewees to share more detailed, potentially surprising information. She shared how she applied these interview and photography skills to her reporting on Maasai women entrepreneurs in Tanzania.
To demonstrate the structure and rhythm of a portrait and interview session, Combs took portraits of one student while asking a series of questions about her home, interests, and experiences. The students watched Combs move to get different angles while asking questions. Afterwards, they paired up to put their new interview skills into practice.
On August 1, after a three hour delay at the airport, the students began the portion of their program in Japan. During this part of the exchange, they will had the opportunity to meet with business leaders and members of various Japanese communities. Every day, they applied photojournalism skills while creating blog posts detailing their experiences and interactions. They also applied the tools they learned during their workshops with the Pulitzer Center to ask the individuals they met to "explain more," and to ultimately use their photography and writing to share the realities of everyday life in Japan with others. Click here to learn more about their experience in Japan.
For more information about the U.S./Japan Tomodachi Youth Exchange, click here. Contact [email protected] to connect reporting and photography workshops with your students.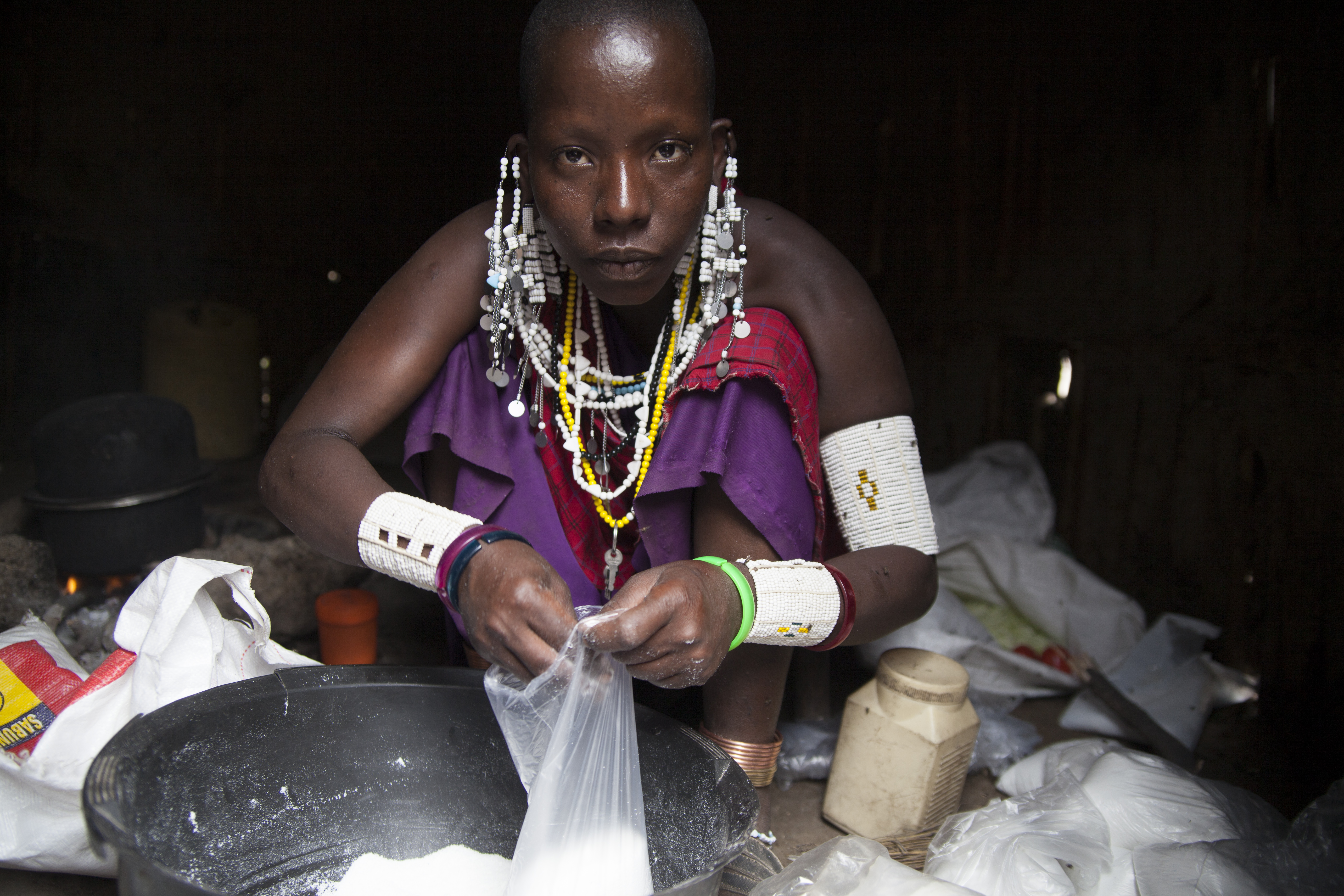 New economic demands are forcing Maasai women into the workforce. While facing fierce backlash for...
RELATED ISSUES