Pulitzer Center Update August 14, 2017
Pulitzer Center at 2017 National Association of Black Journalists Convention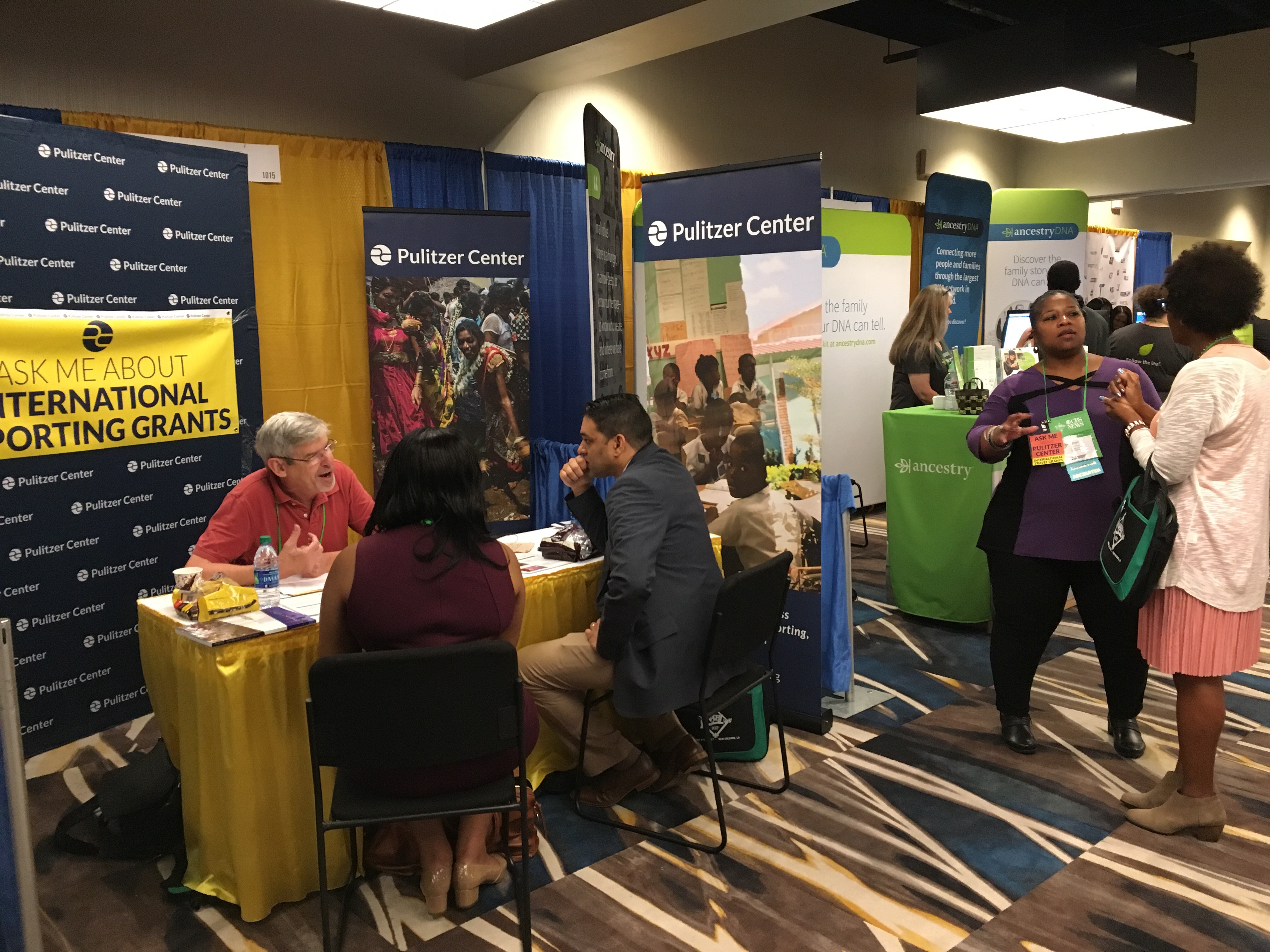 The Pulitzer Center was proud to be part of what has been billed as the largest and most successful NABJ National Convention, an annual gathering of black journalists that took place in New Orleans last week.
This year's theme was "Power up and break through." The Pulitzer Center hosted a panel discussion and workshop, "Breaking the Color Barrier in International Reporting," that asked why—with such a deep talent pool—are there so few African American voices in the international reporting sphere?
The New York Times homeland security correspondent Ron Nixon, NPR journalist Noel King, The New Yorker staff writer Alexis Okeowo, The Root reporter Terrell Starr, and Buzzfeed Deputy World News Editor Hayes Brown discussed their careers and the obstacles they overcome to become foreign correspondents. 
Pulitzer Center Senior Editor Tom Hundley also joined the panel and offered advice on how to apply for grants to fund international reporting projects.
As part of the Pulitzer Center's commitment to promoting diverse perspectives in journalism, we also invited NABJ members to pitch their international stories at our Career Fair booth. We returned from New Orleans with strong project proposals that we hope to support over the coming months.