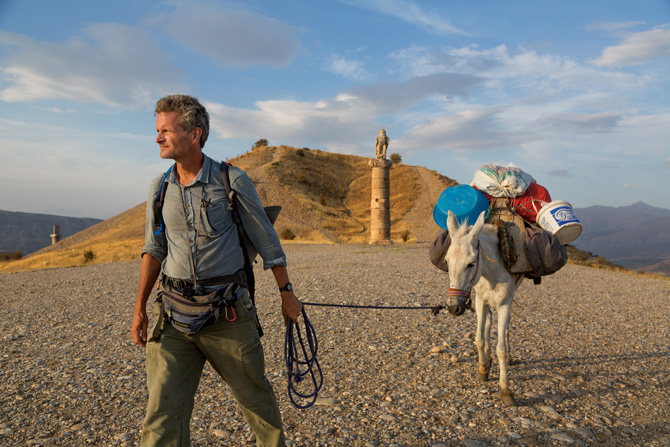 The project "Out of Eden: Paul Salopek's Walk from Ethiopia to Patagonia" was launched in 2013 when National Geographic Fellow and Pulitzer Center grantee Paul Salopek began his journey. Salopek started in the Great Rift Valley in Ethiopia, the birthplace of humanity, and continues on to follow in the footsteps of the first modern humans. He examines important current-day global issues through the lens of a pilgrimage. His travels cover 21,000 miles spanning 50,000 years of human history.

Salopek's latest installment of the project, "Fleeing Terror, Finding Refuge," featured on National Geographic, focuses on the lives of Syrian refugees living in Turkey. Salopek writes, "There are about 1.6 million Syrian war refugees in Turkey. Another eight million or more are internally displaced within Syria or eke out a hand-to-mouth living in such fragile way stations as Lebanon and Jordan. The war has bled into neighboring Iraq too, of course, where the zealots of the Islamic State have uprooted another two million civilians."

Visit National Geographic to read the full article.
RELATED ISSUES