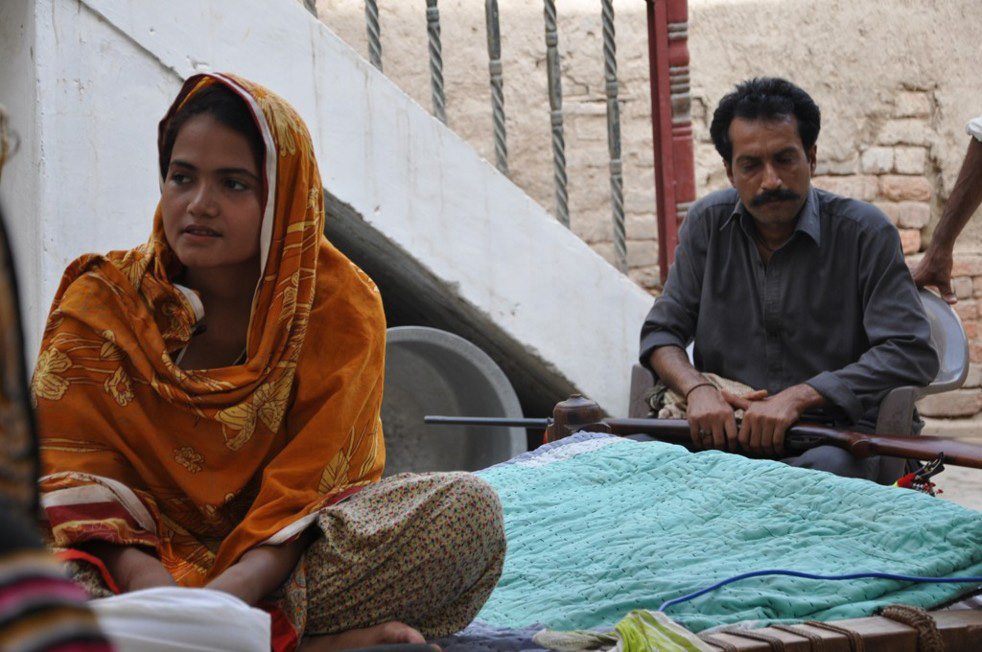 Pulitzer Center grantees Habiba Nosheen and Hilke Schellmann won the Overseas Press Club's 2013 David A. Andelman and Pamela Title Award for their Pulitzer-Center supported documentary "Outlawed in Pakistan," which tells the story of Kainat Soomro as she takes her rape case to Pakistan's deeply flawed court system in hopes of getting justice. Spanning five years, the story is told through the perspective of Kainat and the four men accused of her rape.

"This compelling and beautifully filmed FRONTLINE documentary follows 13-year-old Kainat and her family over a period of years as she tries—and fails—to bring to justice the men who allegedly gang-raped her," states the OPC award announcement. "In the process, the reporters spotlight conditions for women, abuses under Islamic law and serious police failings. FRONTLINE and the filmmakers give the full picture of what a nightmare it is to bring a rape case in Pakistan."

The award was presented to the "Outlawed in Pakistan" filmmakers on April 24 at the 75th annual Overseas Press Club Awards dinner. Also honored for the film are Hemal Trivedi, film editor, and Dan Sugarman, associate producer. The award recipient affiliations are: WGBH – Frontline, ITVS, Pulitzer Center and H2H Films

Watch the award-winning film in full.
RELATED ISSUES

Women

Criminal Justice