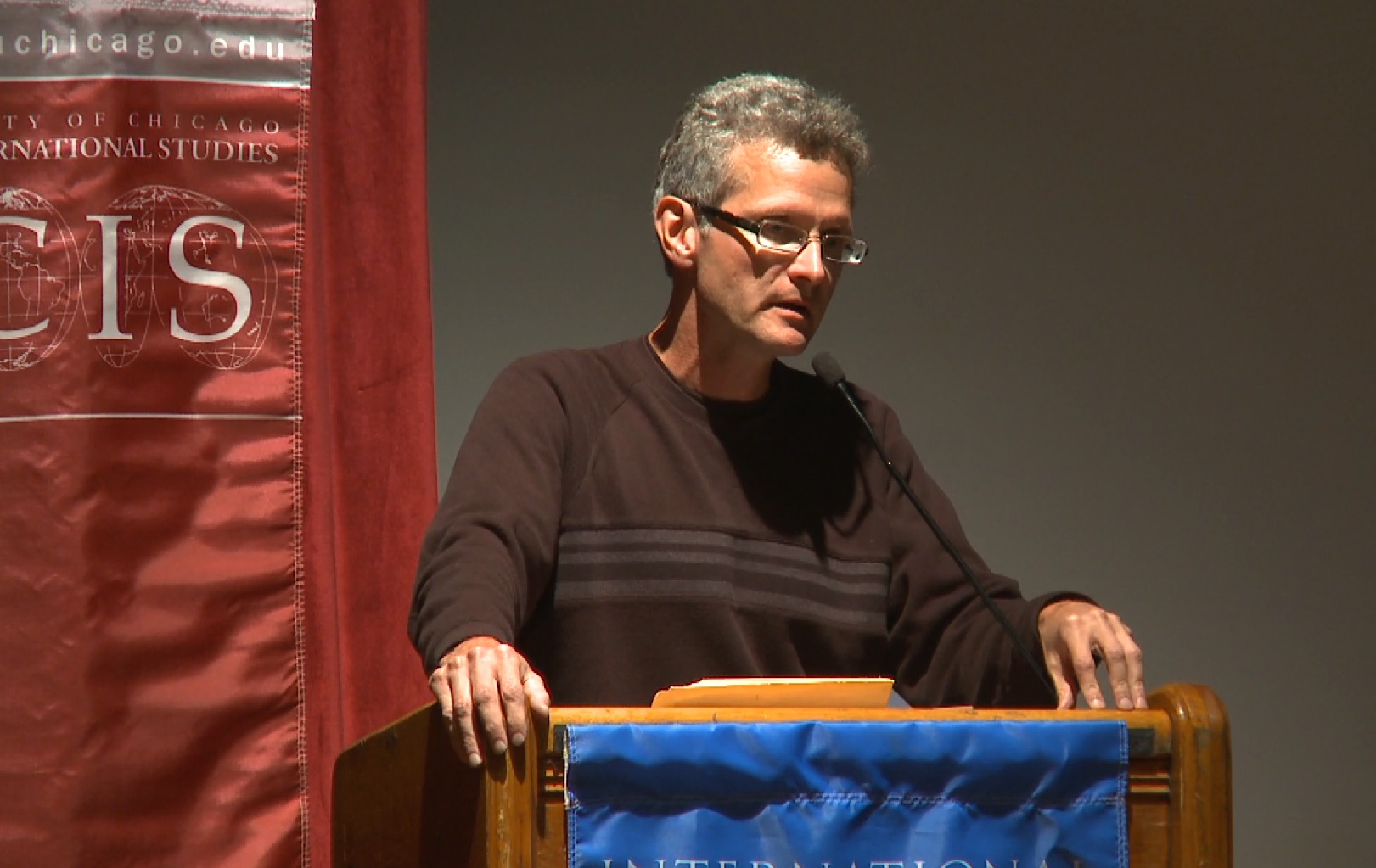 Early in 2013, journalist Paul Salopek will embark on a seven-year foot journey around the world that retraces the pathways of the first human migration out of Africa some 50,000 years ago. This journalism project, called "Out of Eden," will explore untold stories that most other reporters miss because they are moving too quickly. Toting a small laptop and a satellite phone in his rucksack, Salopek will report on the major issues of our day—poverty, conflict, climate change, local innovations—from street-level, living among the people he will cover from Ethiopia to Patagonia. Along the way, he hopes to reexamine the creative tenacity of our wandering ancestors—a lesson that may help us on our collective walk into a tough new century.
On October 29th Paul Salopek was joined by Jack Fuller, University of Chicago Trustee and former editor and publisher of the Chicago Tribune, for an engaging discussion detailing aspects of Salopek's upcoming journey and his inspiration for this project.
The event was cosponsored by the Center for International Studies, UChicago Careers in Journalism, the Program on the Global Environment, International House Global Voices, and the Pulitzer Center on Crisis Reporting.
Learn more about UChicago Center for International Studies programs at http://cis.uchicago.edu.
RELATED ISSUES