Pulitzer Center Update May 7, 2013
NewsAction Network Announces Student Contest Winners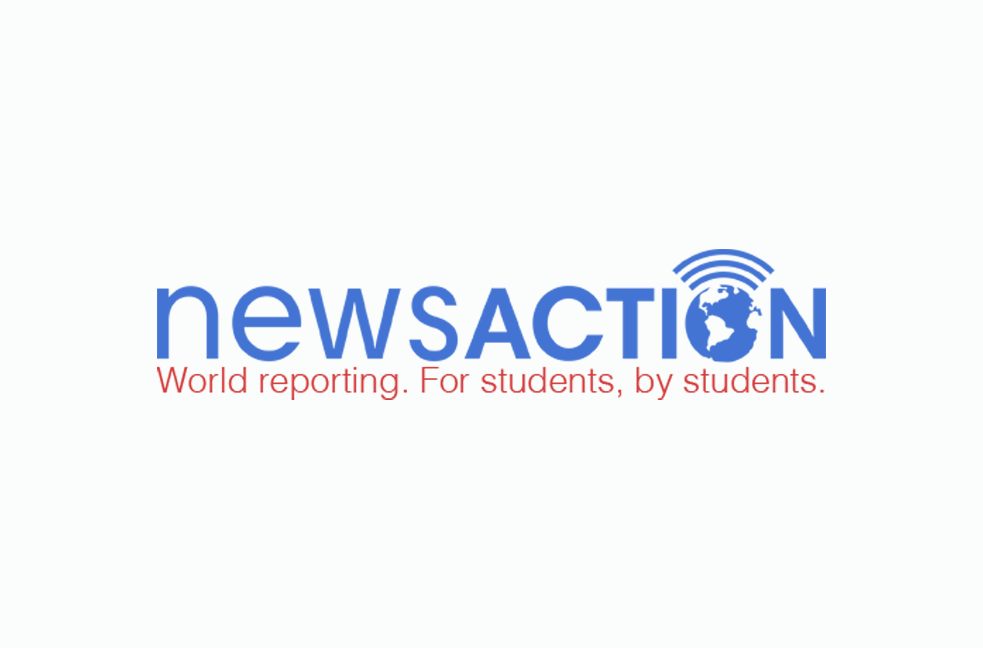 This year's NewsAction digital storytelling competition attracted entries from all over the world, covering a range of issues. Narrowing down the winners was difficult, but the contest's top three stories had so many strengths in common: They were well-reported stories; they covered an important social issue; and they were fundamentally about the people affected by that issue.

Two of the winners were stories produced in Chicago; the third was produced halfway around the world, in Hungary.

"We're #1," by the the Free Spirit Media filmmaking team led by Nancy Quiroz and with Joshua Strong and Donte Hawkins, used some clever irony in their title, drawing attention to the surprising fact that Chicago has the highest rates in the U.S. of two sexually transmitted diseases, gonorrhea and chlamydia. Lead filmmaker Nancy Quiroz said she got the idea for this project because she noticed a gap between what adults lecture teens not to do and what adults are actually willing to talk about. "I am constantly getting lectures from my family on how I shouldn't have sex, how I should not to get pregnant, pretty much how not to ruin my life. That made me realize how important it is to me because I witness the constant reminders of the 'sex talk' given to youth but no one is truly willing to go in depth on the issue and actually talk about the options or the emotional and physical impact it has on a person whether it comes from a teacher from school, a parent at home, or simply an adult someone can trust," she said.

Quiroz and her team did some hard work to turn this idea into a proper journalistic story, showing what real people think about these issues. She said that in this process, she learned how to refine a story through interviewing – and how to do so much technical work, from using a camera to editing on FinalCutPro. Quiroz is now at work on her next documentary, about the impact of McDonald's on American culture, which she will enter into the city competition of the Chicago Metro History Fair.



Dorian Thomas, who produced "Integration," took advantage of his familiarity with two cultures and multiple languages to produce a moving story about the Roma in Hungary. The Roma are a minority group in Hungary and often maligned, but Thomas looked closer than many people and saw a great human rights story. He describes the Roma in Budapest:

"The Roma are an everyday part of life in Budapest. You can see them at Moszkva Square, a main metro station, selling a wide selection of socks or knives. You can see them on our street every spring when there is a big lomptalanítás (a kind of mammoth get-rid-of-your-unneeded-stuff day). Entire Roma families come up from their villages to Budapest and camp out around the heaps of old things that people throw out. The grandmothers sit on small stools late into the night, guarding their newfound treasures. Later in the morning, the fathers and sons drive up with Trabants and Ladas (old Communist-era models) and pile the things into the car, leaving Budapest in a trail of exhaust."

With his documentary, Thomas hoped to show that the Roma are still treated as outsiders, even in integrated classrooms, and what effect that has on students' lives. The NewsAction project taught him the importance of keeping quiet and letting the tape roll: "In order to have successful 'usable' material, you need to sometimes stop asking questions," he said.



Another Free Spirit Media team, led by Sierra Jackson and including Justin Johnson and Shantelle Jefferson, produced "HIV/AIDS awareness," hoping to bring attention to the issue during AIDS Awareness Month in a way that would connect with a youth audience. Lead filmmaker Sierra Jackson explained, "HIV/AIDS and other STDs have become more common in teens." Though the topic was tough, Jackson said she was excited to tackle a digital media project on the issue. "Being part of a project that would enlighten youth struggling with this illness or other illnesses provided a great sense of accomplishment for me," she said.

It also gave her firsthand experience with that most important journalism tool: the interview. It can be intimidating to sit down with experts who've spent their lives studying an issue, or with teens who might feel shy about discussing their connection to sensitive topics. Jackson said, "I learned that as an interviewer one can never be fearful, for the interviewee would be less likely to share their story. I also learned the meaning of empathy. Although I knew the actual definition of the word, I had to put it to use and realize that these people are in a vulnerable state and it is up to me to make them feel comfortable."