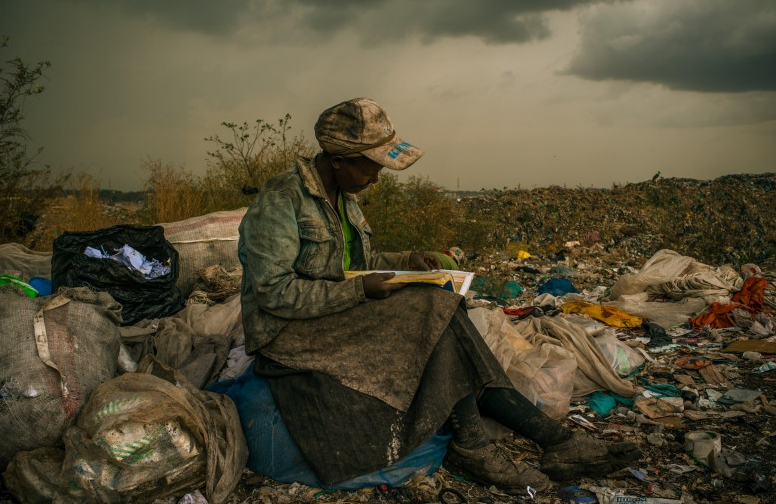 Pulitzer Center grantee Micah Albert's image of a young woman reading in the Dandora dump site in Kenya placed first in the contemporary issues/singles category of the World Press Photo Contest. Albert's work is part of the Pulitzer Center-sponsored project "Buried in Dandora: Voices of Nairobi's Waste Management Disaster" which documents the livelihoods of the people in the communities surrounding the massive dump.

World Press Photo's annual contest brings global attention to chosen works through exhibitions and publications. The foundation exists to inspire understanding of the world through quality photojournalism. View the full list of 2013 winners.

The British Journal of Photography spoke to members of the jury to hear which images resonated strongly for them. Anne Wilkes Tucker, curator of photography at The Museum of Fine Arts, Houston and World Press Photo 2013 jury member, spoke about Micah's winning image, saying that "The image that moved me especially was of a woman reading a book, sitting among garbage...It is a gorgeous image – so full of hope. News is not often filled with images of hope."

RELATED ISSUES