Pulitzer Center Update January 5, 2013
Micah Albert Wins Best Picture (People Category) in the Nat Geo Photo Contest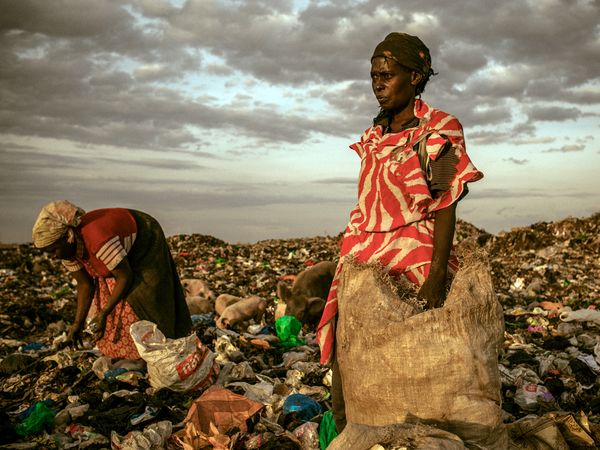 Micah Albert's picture of women scavenging refuse from a landfill in Dandora, Kenya, is the winning image in the People category of the National Geographic Photo Contest.
The Dandora landfill, located in eastern Nairobi, is one of the largest in Africa.
In releasing the names of contest winners, the National Geographic announcement said:
"As a leader in capturing our world through brilliant imagery, National Geographic sets the standard for photographic excellence. More than 22,000 entries were submitted from over 150 countries, with professional photographers and amateur photo enthusiasts across the globe participating. Photographs were submitted in three categories: people, places and nature. The competition was judged on creativity and photographic quality by a panel of experts comprised of natural history photographer Christian Ziegler and documentary photographers Gerd Ludwig and Debbie Fleming Caffery. View the winning images and honorable mentions–plus the Viewers' Choice winners!"
Albert's winning image is part of his Pulitzer Center project "Buried in Dandora: Voices of Nairobi's Waste Management Disaster," a collaboration with journalist David Conrad.
The winners, including Albert's photograph, were featured on The Today Show, on January 5, 2013.
RELATED ISSUES