After two days of studying photographs of far-off places published in outlets like National Geographic, 6th graders at MacFarland Middle School in Washington, DC got a glimpse of the final photos they were entrusted with captioning and shouted out, "That's where I live!"
The Pulitzer Center led a two-day, bilingual "Walk Like a Journalist" workshop with three Spanish-language world history classes at the Petworth neighborhood school in September, introducing over 60 students to journalism concepts, close observation skills, and storytelling through caption-writing. The workshop was adapted for MacFarland to support the "Thinking Like a Geographer" unit, which is required by DC Public Schools for all 6th grade social studies classes.
On the first day of the workshop, students learned about the Out of Eden Walk, Paul Salopek's journalistic journey from Ethiopia to Tierra del Fuego on foot. They used his reporting milestones to practice the See, Think, Wonder approach to visual literacy. For their second day, photojournalist Allison Shelley visited to present her work on the aftermath of Haiti's 2010 earthquake and demonstrate how writing a strong caption can better contextualize a photo. Finally, under the guidance of Shelley and Pulitzer Center education team staff, students worked together to create captions of photos taken on a walk through their own school's neighborhood. They applied their journalistic skills to not only describe the pictures, but also to add information that people from other districts, cities, or countries might not know about their community from simply viewing the pictures.
Ultimately, the students' work represents a holistic view of their neighborhood: many photos contain both trash on the streets and green grass growing, or graffiti that could be described as a problem or artwork, depending on the student's perspective. Therefore, their images and captions contribute to the same mission underlying the globetrotting Out of Eden Walk. While Salopek practices slow journalism to tell the underreported stories of everyday life along the path human ancestors walked during the Stone Age, students in DC are slowing down to notice the details of their everyday lives and create an accurate depiction of the communities they call home for people the world over.
Captions for the photos below have been assembled by the Pulitzer Center staff from the collective written observations of the classes. Portions of student writing have been translated from the original Spanish.
Want to "Walk Like a Journalist" with your students? Contact [email protected] to set up a visit or for more information about available educational resources.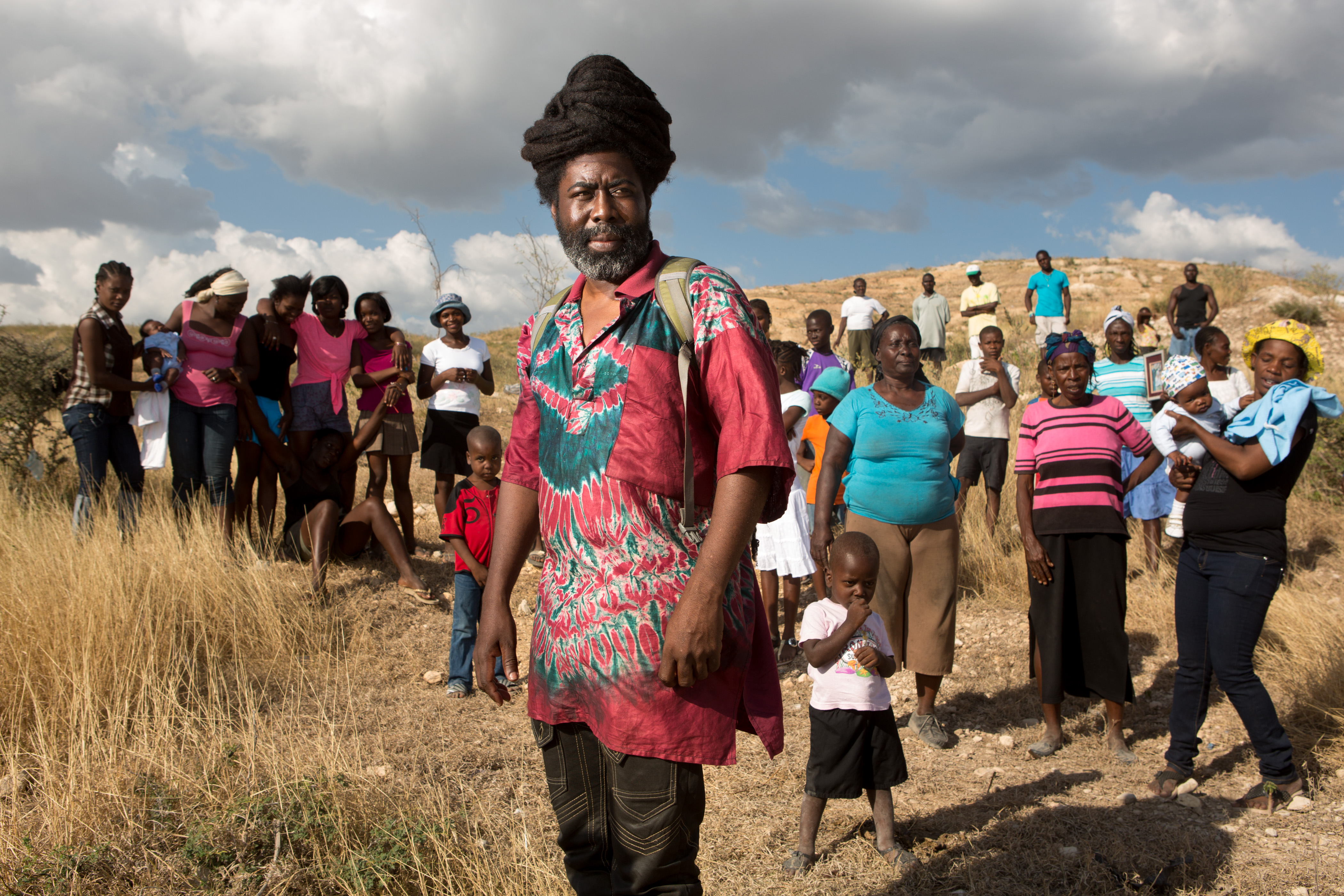 How the residents of Canaan navigate land rights, urban planning, and governance—on their own.
RELATED ISSUES

Issue
Migration and Refugees
Migration and Refugees

Issue
Land and Property Rights
Land and Property Rights