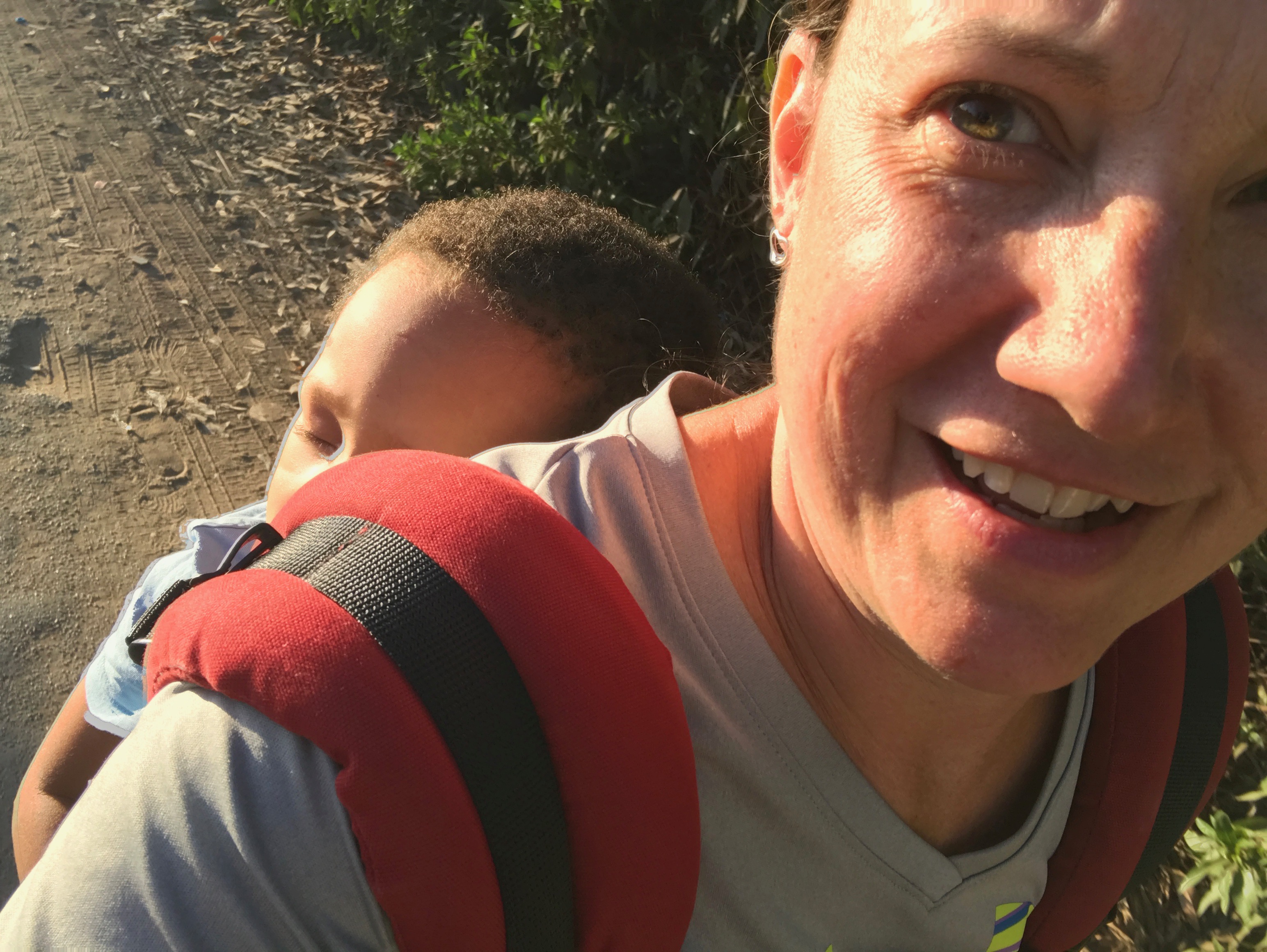 Jackie Spinner, a single mother, tenured professor at Columbia College Chicago, and former Washington Post Baghdad bureau chief, adopted two Moroccan infants in 2012 and 2015. Working hard to keep her boys connected to their culture, Spinner lived in a neighborhood with a large population of Arabic-speakers, bought Moroccan products, and learned to cook typical Moroccan foods.
When both boys were diagnosed with autism at ages two and three, Spinner combined her experience as a mother and journalist to investigate what life is like for autistic children in Morocco— a country where disabled children lack the right to attend school. The result, a Pulitzer Center-supported documentary film titled Don't Forget Me, will have its U.S. premiere in Chicago this March.
Although Spinner was trained as a print reporter, she chose film as the medium for this story because it requires the viewer to enter the world of an autistic child: "I'm sensitive to the fact that for many autistic children who are not verbal, their parents are always speaking for them," Spinner noted in an interview with Chicago magazine. "There's not a lot of dialogue in the film because most of the children in the film are non-verbal. So, it requires you when you watch the film to pick up on the cues that an autistic child would need to pick up [on] as well."
Aware of her identity as a white American making a piece about Morocco, Spinner put together a team of Moroccan filmmakers— many of whom were women, to produce Don't Forget Me. Spinner also signed a deal with Exceptional Minds—a nonprofit animation and visual effects outfit that employs all autistic professionals—to do the motion graphics and visual effects for the film. Don't Forget Me is in Arabic with either English or Amazigh subtitles for U.S. or Moroccan audiences, respectively.
While Spinner hopes for policy changes that would better-support those with disabilities in Morocco, those changes are not her final objective: "My goal is for someone in Morocco who has an autistic child to see the film and not feel so alone," she told Chicago magazine.
Read more about Don't Forget Me here. The documentary will premiere in the U.S. at the Film Row Cinema in Chicago on March 9, 2019.
RELATED ISSUES