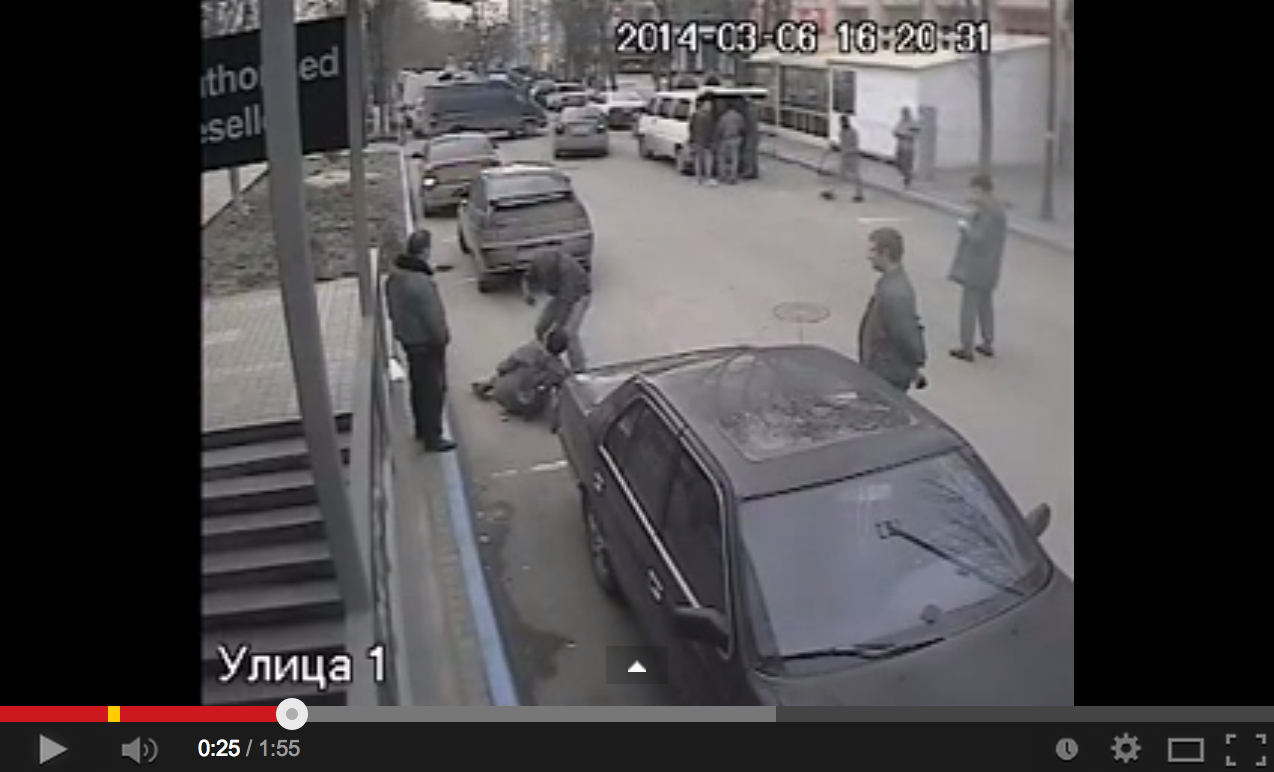 Masked gunmen just broke in a TV studio. Put a gun to my head and then took my phone away. Im fine.

— Dimiter Kenarov (@dkenarov) March 6, 2014


Freelance journalist Dimiter Kenarov, who's reporting in Crimea for the Pulitzer Center on Crisis Reporting, tweeted that he'd had a gun pointed to his head outside a TV studio on Thursday. On his Twitter account, Kenarov tweets a link to a video after the attack. In a video of the attack, people around him seem … remarkably casual about the whole thing.



Katherine Doyle, an assistant editor with the Pulitzer Center on Crisis Reporting, confirmed on the phone that Kenarov was held up at gunpoint. He's been reporting in Crimea since earlier this week. On Friday, Isaac Webb reported for KyivPost that journalists and free speech are "under siege in Crimea." Attacks have largely come from pro-Russian groups, Webb wrote.

To read the full article, written by Kristen Hare, click here.
RELATED ISSUES