Pulitzer Center Update December 8, 2010
Joel Motley Joins Pulitzer Center Board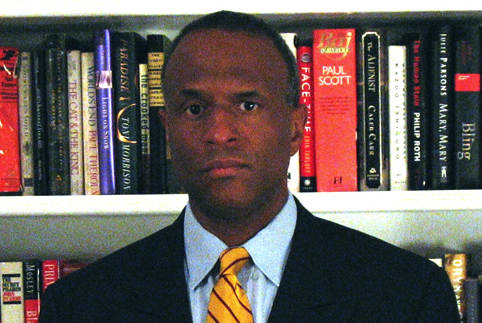 The Pulitzer Center is pleased to announce the election of Joel Motley to its board of directors.

As managing director of Public Capital Advisors LLC, Joel provides advice on capital markets and infrastructure to emerging markets. He began his career in investment banking at Lazard Freres & Co. in 1985, and he became a founder of Carmona Motley Inc. in 1992. Joel has provided financial advice to municipalities around the United States, assisting municipalities in raising over $8 billion for airports, water systems, and electric utilities.

Prior to investment banking Joel worked as an aide to the late Sen. Daniel Patrick Moynihan, D-NY, serving as chief of the staff in New York City and surrounding counties. He joined the Senate staff after five years of corporate law practice with Simpson Thacher, which he joined on graduation from Harvard Law School.

Joel is active on a number of corporate and not-for-profit boards. He chairs the Governance Committee of the New York board of the Oppenheimer Funds, overseeing $90 billion of assets in a variety of equity and fixed-income funds. He serves on the governing boards of the Mutual Fund Directors Forum and the Independent Directors Council. Joel is a member of the Council on Foreign Relations and a board member of Human Rights Watch, where he serves as co-chair. He chairs the Investment Committee of the Episcopal Church of the United States and serves as a board member of Historic Hudson Valley.

Joel brings an extraordinary range of experience and diverse contacts to the Pulitzer Center at a time when the organization is going through a period of rapid growth. We have benefited already from his judgment and suggestions, and very much look forward to working together as we extend the Pulitzer Center's reach -- in international journalism, educational outreach, and engagement of the broadest possible public in the issues that affect us all.

Other members of the Pulitzer Center board include Emily Rauh Pulitzer, chair and founder of the Pulitzer Foundation for the Arts; David E. Moore, of Rye, NY; William Bush, partner and general counsel, BDT Capital Partners; and Jon Sawyer, founder and executive director of the Pulitzer Center.