Pulitzer Center Update October 14, 2020
Introducing Our Fall 2020 Teacher Fellows!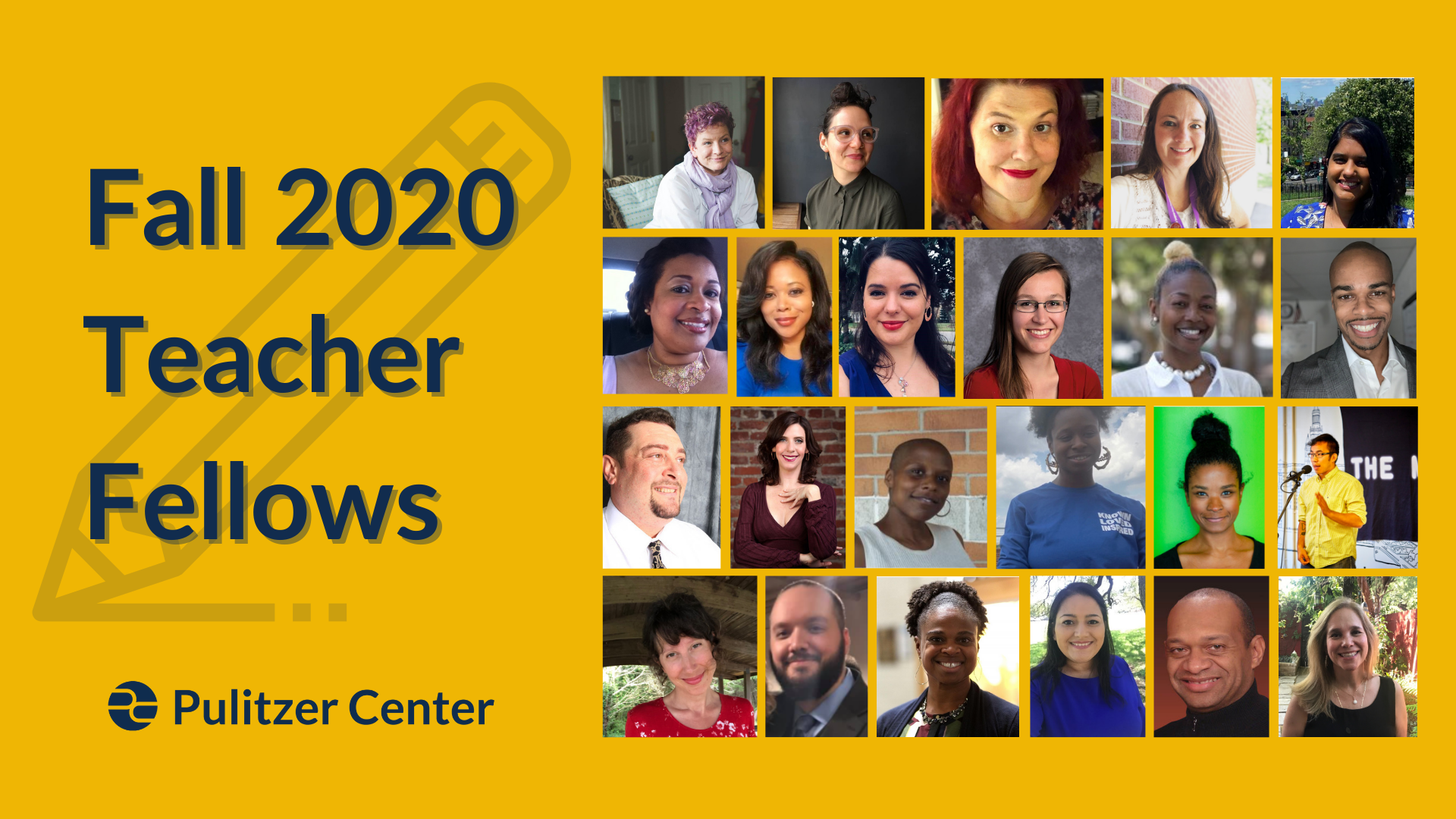 Twenty-three Teacher Fellows have joined the Pulitzer Center education team for a virtual fellowship that launched on September 26, 2020. These Fellows were selected from among 165 strong applicants representing 101 cities in 34 U.S. States to explore ways of integrating global news stories and media literacy skills into standards-aligned classroom units.
The Fellows are engaging with a community of educators and journalists as they craft, implement, and evaluate a short unit related to their fellowship track's theme: "Media, Misinformation, and the Pandemic" or "Arts, Journalism, and Justice." In both tracks, Fellows will explore how under-reported global news can help us—and our students—make local connections to global issues, practice media literacy, and build empathy.
The Fellows represent 22 cities across the U.S. They teach grades 4–12 in public schools, charter schools, and carceral facilities. Their courses range from History and English Language Arts to Statistics and Media Arts.
Get to know all of our amazing Fellows by sliding through the Prezi deck below!
RELATED ISSUES

Criminal Justice

COVID-19