Pulitzer Center Update March 24, 2022
Hunter College Student Niamh McAuliffe Wins Pulitzer Center Reporting Fellowship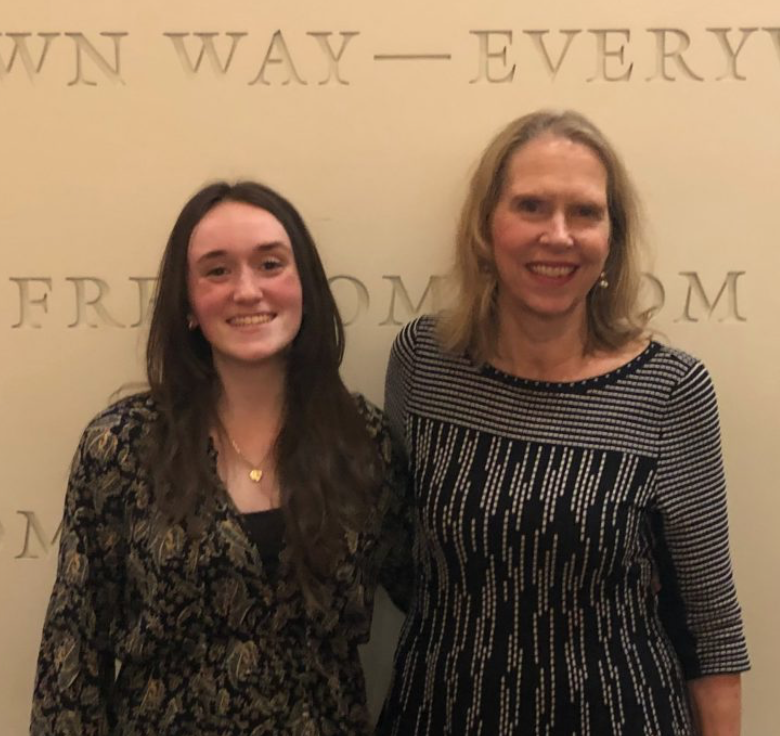 Every night after setting the dinner table, Niamh McAuliffe would turn on the TV and watch the evening news with her family. Although she came to Hunter College as a student undecided about her future, McAuliffe had an inkling that those dinners would play a big role in her life.
"I have always had a subconscious connection to journalism," she said.
Motivated by that connection, McAuliffe decided to explore what journalism meant for her and registered for a few media classes in her first semester. Those courses piqued her interest so much that she couldn't help but register for more media-focused classes. After connecting with the Journalism Program, McAuliffe realized that she had found her true calling.
"I love journalism because it's always different," she said. "Since it's always changing, it forces me to keep learning and growing, which is what I want out of a career—to never be bored."
And now, years after taking her very first journalism course, McAuliffe has won the prestigious Pulitzer Center Student Fellowship for International Reporting.
"When I found out I won the Fellowship I was walking home from class, and I began to cry tears of joy," she said. "It has been a long two years for everyone, and to receive this is such an honor."
Thanks to the Pulitzer Center Fellowship, McAuliffe will receive funding, connections, and a mentor to help her report in Ireland this summer.
After graduating, she will travel there to cover how the breweries and distilleries in Ireland are taking the excess waste from beer and alcohol production to create biogas, a safe and renewable energy source.
From the beginning of the application process, McAuliffe knew she wanted to do something in Ireland.
"My dad is originally from Ireland, and I have been visiting my family there my whole life, so when I was coming up with ideas for the Pulitzer Fellowship, I knew I was going to go there," she said.
With her destination already decided, McAuliffe looked into the newsworthy topics in Ireland, keeping in mind the increasing role of environmental journalism as the threat of climate change develops. After hours of research and advice, as well as help from the Journalism Program and her advisers, she discovered how the breweries and distilleries are reducing Ireland's carbon footprint.
McAuliffe has advice for anyone looking to become a Fellow themselves.
"I would tell future applicants to be as prepared as you possibly can by reaching out to sources before you submit your application," she said. "By having sources already, your application is that much stronger."
As for her future, McAuliffe is looking forward to pursuing a career as a professional writer for a New York-based newspaper or magazine. For now, however, her focus is on becoming the best Pulitzer Center Fellow she can be.
Kem Sawyer, director of the Reporting Fellowship Program, introduced McAuliffe at a Hunter College event featuring Pulitzer Center grantee Anna-Catherine Brigida at the Roosevelt House in New York City.