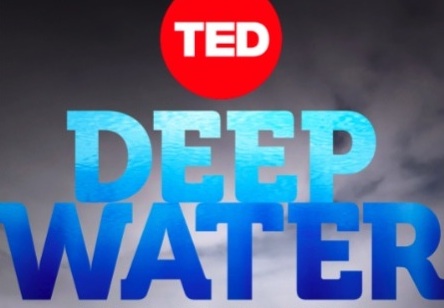 Award-winning environmental journalist and Pulitzer Center grantee Daniel Grossman's first-ever TED ebook is now available. Deep Water: As Polar Ice Melts, Scientists Debate How High Our Oceans Will Rise is a short original electronic book produced by TED Conferences that explores the fascinating science—and scientists—of sea-level rise.
Grossman joined a team of climate researchers making a 4,000-mile expedition across South and Western Australia to study how high and how quickly the oceans might rise. The book provides a primer to climate science, as well as a first-hand account of new evidence discovered along the journey. Deep Water makes innovative use of the new TED book-app, inclusive of interactive maps, audio from cracking glaciers and other features throughout the text, as Grossman attempts to clarify the puzzles of Earth's polar meltdown.
Grossman has previously investigated global environmental issues in collaboration with the Pulitzer Center, through the projects "Heat of the Moment" and "Bolivia/Ecuador: Indigenous People Confront Global Warming." His multimedia reporting for these projects ranged from examining endangered ecosystems in Ecuador to heat waves caused by climate change in Paris.
To learn more about Deep Water visit: http://thedeepwaterbook.com/.
TED Books are available via Amazon.com, Apple's iBookstore, and Barnes and Noble online for $2.99 each or in multimedia format with embedded audio and video via the free TED Books app for iPhone and iPad. TED Books are compatible with Kindle, Nook and iBook platforms.
RELATED ISSUES