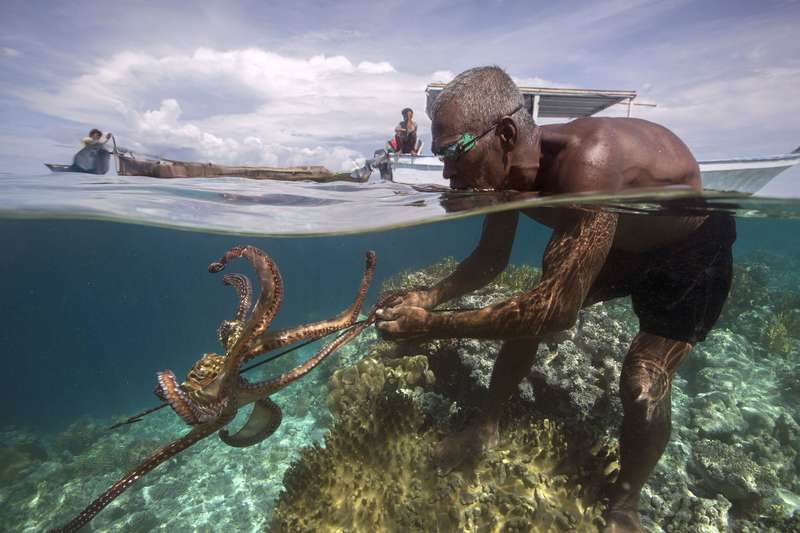 Pulitzer Center grantees Craig Welch and Steve Ringman of The Seattle Times won the 2013 Scripps Howard Foundation's Edward J. Meeman Award for Environmental Reporting for their five-part series "Sea Change: The Pacific's Perilous Turn."
Welch and Ringman were chosen for introducing readers "to ocean acidification, the lesser-known twin of climate change," states the Scripps Howard Foundation press release announcing the award. Their project connects the ramifications of ocean acidification along Seattle's coastline with the effects of the phenomenon across the globe. With Pulitzer Center support, the Seattle Times team broadened its reporting internationally to research zones and indigenous communities, showing how changes in ocean chemistry impact marine life as well as the livelihoods and lives of individuals.
Established in 1953, the Scripps Howard national journalism awards recognize outstanding print, broadcast and online journalism in 15 categories. Entries this year were judged by 52 industry experts, with each category assigned a separate panel of judges. The winners will receive $10,000, and will be honored at a dinner at the Duke Energy Convention Center in Cincinnati on May 22.
RELATED ISSUES