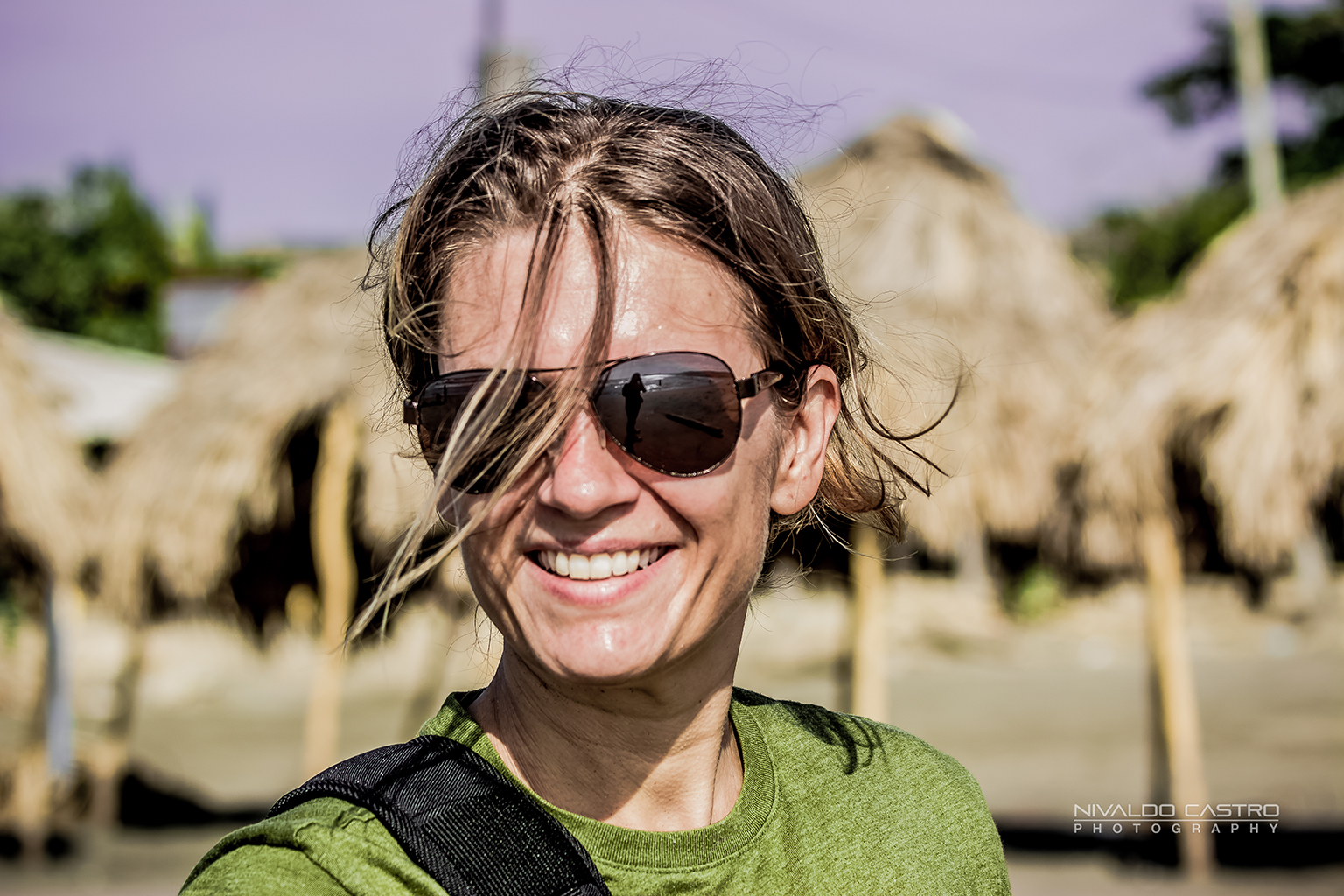 We are delighted to announce that freelance journalist Victoria Mckenzie has been selected as the winner of the Pulitzer Center's first annual Breakthrough Journalism Award. 
This annual $10,000 award, made possible through the generous support of Eva Lohrer, seeks to recognize and celebrate the achievements of Pulitzer Center-affiliated freelance journalists who report on under-reported issues that affect us all.
Mckenzie was selected from a pool of 94 applicants and recognized for her role in "Nowhere to Turn," a 2019 Pulitzer-supported project on sexual assaults against Alaska Native women. The incidence of reported rape against Native women is twice the national average; the incidence of child sexual violence in Native communites is six times the national rate.  Mckenzie's reporting for the Associated Press and National Native News captured the frustration and anguish of Native women and girls for what they call an ongoing legacy of indifference from authorities. The reporting resulted in an equal protection claim now being fought through the Alaska federal court system. 
Award judge Rhitu Chatterjee said, "Media coverage of the #MeToo movement has mostly ignored women of color, especially American Indian and Alaska Native women, even though they are at a higher risk of sexual violence."
The judges were impressed with the level of access and rich detail in the reporting, as well as the nuanced portrayal of Native women, not solely as victims, but as agents of change.
Born in Pennsylvania, Mckenzie kicked off her journalism career writing weekly features for The Bronx Free Press, and later went on to cover Colombia's armed conflict and peace process for Colombia Reports and Vice News. She received grants from the Nation Institute and the Howard G. Buffett Fund for Women Journalists to report on the flow of international aid for development in Colombia, and conduct on-the-ground investigations of USAID subcontractors. 
She has a B.A. from the University of Michigan, where she majored in Asian Studies and Chinese literature, and an M.A. in Ethnomusicology from Columbia University. Prior to becoming a journalist, Mckenzie worked as a professional guitarist and violinist in latin jazz and salsa bands in New York City. She also developed community youth writing programs and taught English as a Second Language for adults.
Mckenzie said the Alaska project was her first "big platform" project and that she learned immensely from the experience. She says it would not have been possible without strong collaboration from editor Michael Hudson, producer Art Hughes, and photographer Maye-E Wong. 
"Victoria Mckenzie's drive and commitment to investigating difficult and under-reported stories as a freelancer at a time of great stress for journalism makes her a great fit for this award" says Pulitzer Center Senior Strategist, Steve Sapienza. Mckenzie said she is eager to follow-up on her Alaska reporting, and she sees herself working on more collaborative investigations as a freelancer in the near future. 
Who are the 2020 Breakthrough Award judges?
David Rohde is an editor at The New Yorker, a two-time winner of the Pulitzer Prize, a former reporter for Reuters and The New York Times, and a member of the Pulitzer Center board of directors.
Rhitu Chatterjee is a health correspondent with NPR, where she covers mental health. Earlier in her career, she covered science, the environment, global health and development. As a freelancer, she produced two projects as a Pulitzer Center grantee, on school lunch programs in India and Brazil.
Steve Sapienza is senior strategist at the Pulitzer Center. He is a news and documentary producer with over 20 years experience and has covered a wide range of crisis stories, from illegal gold mining in Peru to child soldiers in Sierra Leone, climate refugees in Bangladesh, and landmine survivors in Cambodia.
About the Pulitzer Center: 
Over its 14-year history, the Pulitzer Center has consistently demonstrated its commitment to shining light on critical global issues that are too often ignored. Through the sponsorship of quality international journalism across all media platforms and an innovative program of outreach and education, we have helped inform debates, nurture dialogues, and advance understanding of the defining challenges of our time.
RELATED ISSUES

Women

Criminal Justice

Issue
Indigenous Communities
Indigenous Communities