Dear Congressman-elect Daniel Goldman, 
I am writing to you today to bring your awareness to a pressing issue in my community and around the globe: fossil fuel-based pollution. From oil refineries to coal mines, fossil fuel-based industrial pollution past and present poses a dangerous reality to many in the area and is an issue that has gone too long unregulated and ignored by federal and state governments. 

As witnessed in the article "A Texas County Wants To Punish Polluters. The State Won't Let It" by David Leffler and Savanna Strott, industrial pollution is an immense danger to many in the United States. Oil refineries, petrochemical plants, metal works, and other fabrication sites produce massive amounts of pollution each day, often overwhelmingly impacting historically underserved minority communities. In Galena Park, Texas, this problem is put on display. Galena Park, a primarily Hispanic neighborhood in Harris County, is home to parts of Texas's famed oil and petrochemical plants. Yet pumping out millions of barrels of oil a day seems to overshadow the danger these operations pose to residents. Community members are no strangers to explosions and gasoline spills just a few blocks from their homes and schools. With heightened rates of respiratory disease and cancer from carcinogen exposure, residents put themselves at risk by simply going outside. These experiences aren't just limited to the United States, with residents of coal-town Shenmu, China and oil-rich Bayelsa, Nigeria also facing the detriments of negligent fossil fuel extraction.
My community in Brooklyn used to be home to similar industrial polluters that ravaged our local ecosystem decades ago. Once home to flourishing flora and fauna, the Gowanus Bay fell to the "black mayonnaise" that once flowed from chemical plants, tanneries, and other polluters located along the Gowanus Canal. I have dug into city records and looked for signs of corporate malfeasance. From EPA reports, the Gowanus Canal Superfund Project, and other sources, I have learned that companies on the canal Brooklyn Union Gas, Honeywell International, and Chemtura were complicit in the free flow of contaminants such as coal particulates, mercury, and chromium salts flooding the canal for decades. Now a Superfund Site, it is up to the government–itself a major polluter of the canal, dumping millions of gallons of raw sewage into the waterway–to prevent environmental disaster via regulatory measures.
I implore you to take action and co-sponsor the Superfund Reinvestment Act, which would reinstate a tax on polluters whose cost has been put on the shoulders of taxpayers for the past 27 years and has caused Superfund cleanup to be slow and inefficient. I also ask that you work to introduce legislation that holds American-based polluters accountable around the world and work with Congressman Jamaal Bowman on advancing the Polluters Pay Climate Fund Act which would require U.S.-based fossil fuel extractors and refiners as well as foreign-owned fossil fuel companies with business in the U.S. to pay a tax on their global emissions. Galena Park, Gowanus, and other places around the world struggle with the legacy of corporations unwilling to help and governments unwilling to force action. Your voice can change that. 
A concerned constituent, 
Benjamin Balodis
---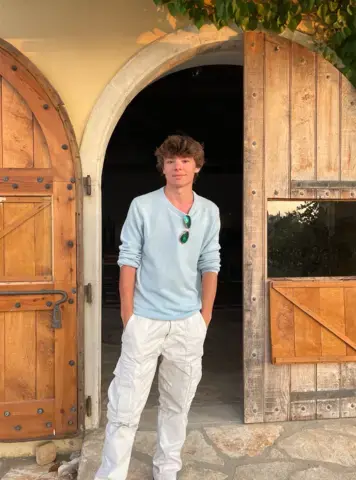 Benjamin Balodis is a senior in high school at Stuyvesant High School in New York City and is furthering his education at Dartmouth College in the fall. 
Growing up near the Gowanus Canal superfund site in Brooklyn, Ben is passionate about environmental issues around the world, especially pollution caused by the burning of fossil fuels. Ben is interested in studying environmental economics and how market actions can promote environmental activism. Ben also enjoys spending time with his dog, Ollie, hiking in the White Mountains, and skiing.
Read more winning entries from the 2022 Local Letters for Global Change contest!