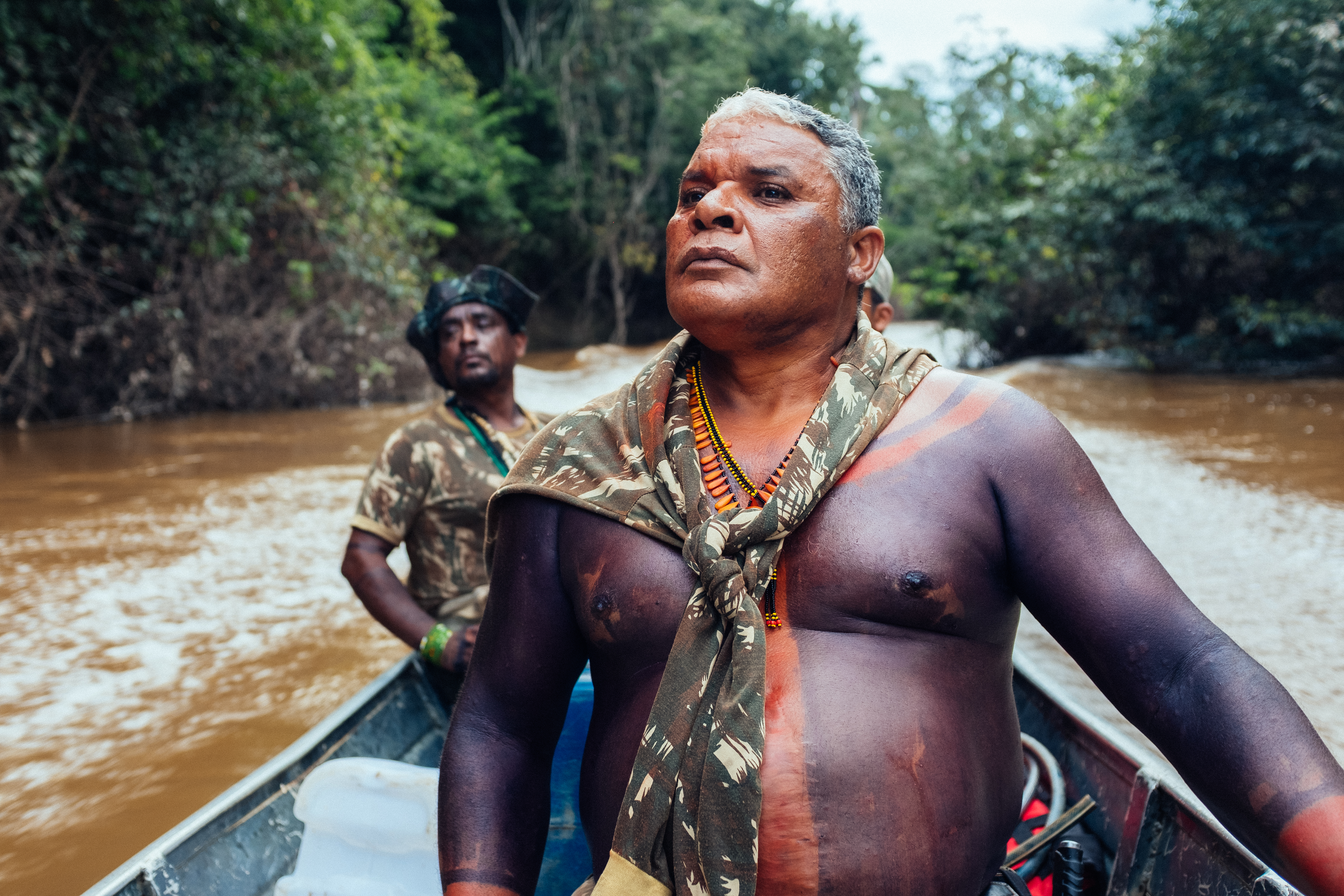 Dear Representative Beyer,
I am writing to you about an issue that is very important to me: the plight of Indigenous peoples protecting the Amazon Rainforest. According to an article, "'Our Wealth Is the Forest': Indigenous Tribes Are the Last Best Hope for the Amazon," authored by Sam Eaton, Native tribes, such as the Guajajara along the Caru River in Maranhão, Brazil, have adopted provisional methods of keeping the forest safe from illegal loggers and agribusinesses—with speedboats and rifles. But they are fighting a losing battle. Powerful commercialists have been lobbying the Brazilian government to cut funding for FUNAI, the governmental agency that protects against transgressions on Indian reserves and protects property rights, to open opportunities for soybean, beef, and lumber exports. The percentage of Amazon lands under sanctuary protection is rapidly shrinking to under 25%.
As both a United States citizen of minority ethnicity and a global citizen, I believe that this issue is relevant to me as well as the greater community. It is so important to celebrate international cultures, including those of Indigenous origin. In this day and age, environmentalism is a mindset that every person from the grassroots up should hold. The Amazon Rainforest and its culture is a treasure that should be protected by not only South American countries, but the entire world.
In order to promote vital change, I urge that you do the following:
Increase government support for recycling services repurposing waste, the majority of which is paper, a significant export exploiting the Amazon. In the wake of the Chinese ban on foreign scrap, advocate for shipments to be turned to United States-based incinerators and landfills.
Push legislation for national minimum recycling requirements at Congressional hearings, beyond local and state policies.
Advocate for Virginia to pass a 'bottle bill,' or container-deposit legislation, and have unclaimed deposits go back to the state to further nonprofit organizations' attempts to buy back Amazonian plots for displaced Indigenous tribes and forest regrowth.
Encourage the United States to make stipulations in free trade agreements with South American countries about tightening control on mahogany, oil, and mining overseas supplier industries, both legal and illegal.
Suggest a taxing 'floor' for a minimum price fossil fuel producers pay to emit carbon dioxide, and redirect subsidies taken from American taxpayers that are funding the oil and gas business.
I read a book in English class, Ishmael by Daniel Quinn, that helped provide some context for this problem. In it, the people of the Earth are divided into two types: the Takers, and the Leavers. This can appear a little simplistic or spiritualistic for modern life, but I believe one can draw a message from it. The Takers are the industrialists, agriculturalists, and population growers that use the world as a raw resource. The Leavers are those hunter-gatherer societies drawing from the wildlife. In order to thrive, both groups must cooperate to maintain the ecosystem of their relationship and nature, and the key to understanding this is through learning. I ask that, foremost, you contrive to back the education of students on the presence of Indigenous tribes in the Amazon rainforest, the preserving of their unique culture, and the importance of individual effort to save the environment.
Sincerely,
Anna Chung
Anna Chung is a 10th grade student at Thomas Jefferson High School for Science and Technology in Alexandria, Virginia.
Click here to read more winners and finalists from the 2018 Local Letters for Global Change contest.