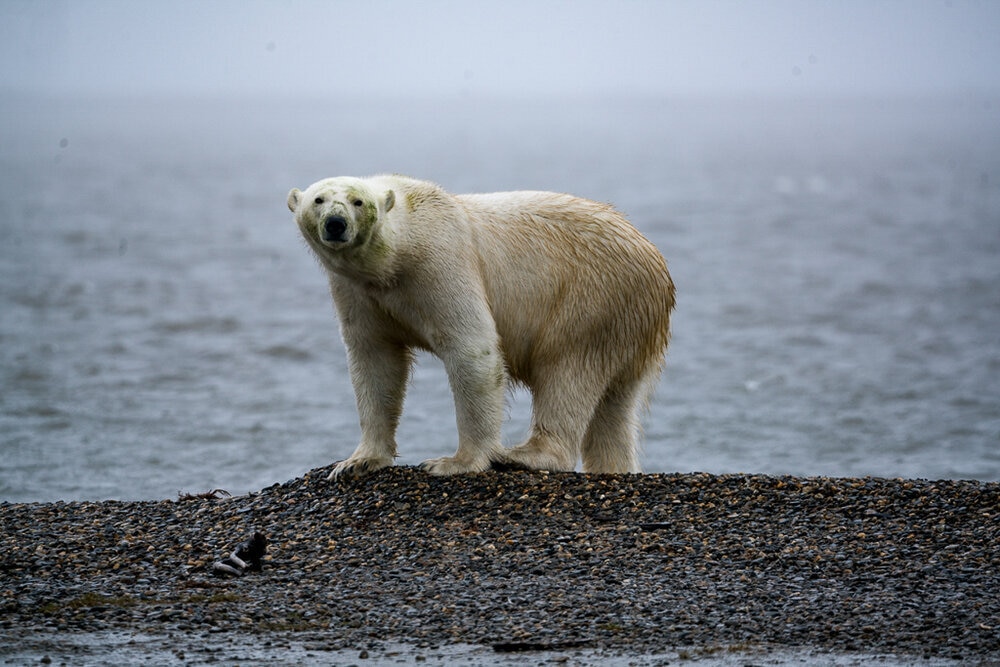 How did the largest wildlife refuge in the country come to be next door to the largest oil field in the country? And how did oil companies, the conservation movement, and indigenous communities each have a hand in shaping the disparate paths of these two "siblings?"






Learn More
ABOUT THE ARCTIC NATIONAL WILDLIFE REFUGE
The Arctic National Wildlife Refuge is managed by the U.S. Fish and Wildlife Service. Their website has information on plant and animal life in and around the refuge, as well as details on resource management, conservation, community partnerships, and ways to get involved.
The Alaska National Interest Lands Conservation Act (ANILCA), is the law that created the Arctic National Wildlife Refuge and preserved the potential for drilling in its coastal plain. The National Park Service offers a brief history of the law, or you can view the law itself here.
MAPS
DRILLING IN THE REFUGE
After decades of legal struggle, drilling in the Arctic National Wildlife Refuge was once again submitted to congress for approval in 2017, this time as a small addition to the much larger Tax Cuts and Jobs Act. When that law passed, it opened ANWR, but it also triggered a whole host of laws and next steps.
The first was the process of assessing the impact of drilling in the coastal plain of ANWR, an area known as the "1002." The final Environmental Impact Statement was announced by the Department of Interior on September 19, 2019.
LITIGATION + LEGISLATION
Since the passage of the Tax Cut and Jobs Act and the release of the EIS, drilling in ANWR has been the subject of extensive litigation, led by coalitions of nonprofits, environmental lawyers, and Native Alaskan groups. There has also been a legislative response. On September 12, 2019, the House of Representatives passed a bill to close the refuge to drilling. You can read more about the process here.
KEEPING UP ON THE NEWS
The story of drilling in ANWR is unfolding as we speak. Many great articles have been written on the issue, from all sides, and we encourage you to dig in and see what is there. Some of our favorites have been done by The New York Times, who have done a lot of in-depth work on the refuge. This article is an excellent visual introduction.
We also like this look at what previous oil explorations in Alaska have left behind. Kiliii Yuyan's photographic explorations of the arctic are also a beautiful visual resource.
For the most current coverage, we recommend following Alaska Public Media and Anchorage Daily News.
ALASKA'S DARK DAYS
When Lisa Murkowski references "dark days" for Alaska, this budget crisis is part of the problem the state is facing. It's for these reasons, among others, that 65% of Alaskans support drilling in ANWR, when nationally, 67% of people are against it.
THE MURIES
If you're interested in the life and work of Mardy and Olaus Murie, Two in the North is a great book on their life and adventures.
FROM THE ARCHIVES
CNN tape of Senator Lisa Murkowski signing the 2017 Tax Cuts and Jobs Act
1944 film, "Alaskan Highway"
ARCO Film, Journey to Prudhoe
PBS NewsHour coverage of the 1970s American oil shortage
ABC coverage of conflict in Tehran
RELATED ISSUES