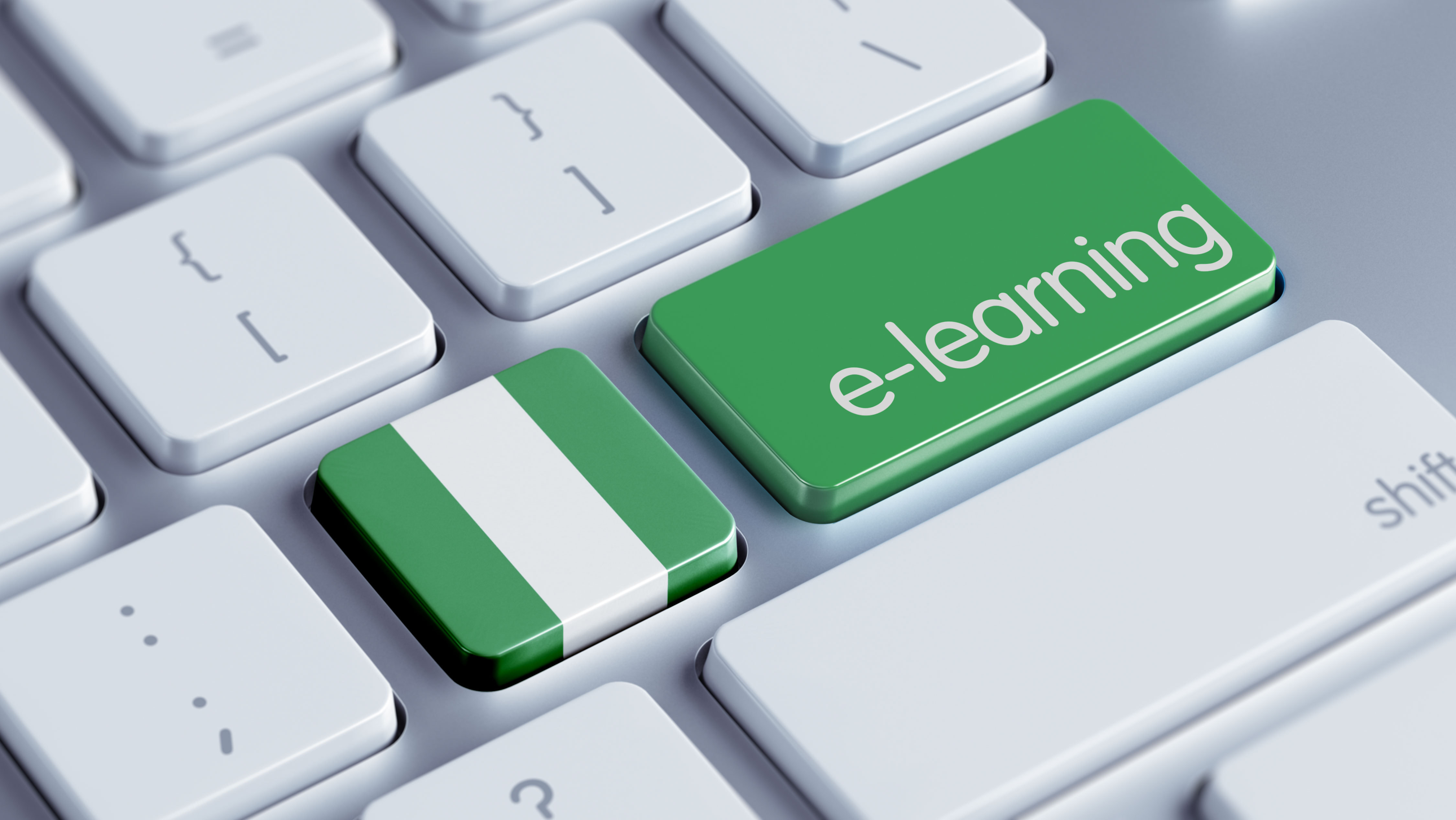 As part of responses by the Nigerian government to curb the spread of the COVID-19 pandemic, schools were closed across the country and various measures were put in place to ensure that children continued to learn despite the closure of schools.
Among the interventions to ensure continuous learning of children despite the closure of schools were: teaching via various online platforms; using the traditional media, radio and TV to disseminate educational contents; and using home-based teaching by parents and caregivers.
While these initiatives were great, some gaps were identified by learners in different categories. With the gaps identified, various Non-Governmental organizations as well as some dedication technology, ed-tech companies provided the needed intervention to ensure that all students regardless of their status, disability or gender continued to learn during the school closures.
Five months after the closure, the government has ordered the reopening of schools across the country; however, some states have adopted phased reopening while some are yet to reopen.
Mode of Education Can Never Remain the Same After COVID-19
Operators of ed-tech companies believed that the pandemic, just as other sectors have been affected, would leave an indelible mark in the education sector and the Nigerian government needs to engage necessary stakeholders to ensure an improvement in the education sector.
Emi Harry, founder of Naina Tech, a tech company building a cloud-based learning platform driven by artificial intelligence for early childhood education, opines that there is a need for the restructuring of the education sector.
Harry said, "With the emergence of the COVID-19 pandemic and its side effects, it is very important for us to begin to rethink our educational structures. Despite the reopening of schools, education can never return to what it used to be.
"Also, it is impossible for the Nigerian government to solve the issues of education independent of the private sector, in the same way that the solutions being proffered by the private sector will have limited success without successful partnership with the government.
"A lot of schools are implementing hybrid structures where students learn online at home 3 out of 5 days, and the other 2 days in the classroom. 
"Presently, only private schools in Nigeria have proper systems in place, our public schools are ill-equipped, each child lacks a personal computer, electricity still remains a challenge, and the digital divide is even more glaring.
"All this can be mitigated by a proper partnership between the private sector and the government, where the government lets go of excessive bureaucracy and the private sector adopts the social entrepreneurial mindset in their approach to business where instead of only focusing on profit, they are instead guided by the principles of people, profit and planet," she added.
The United Nation Educational, Scientific and Cultural Organization, UNESCO, also believes that the pandemic has exacerbated pre-existing inequalities and impacted vulnerable learners the hardest and it threatens to reverse decades of progress in education.
There is also a growing concern that the figure of out-of-school children in Nigeria might increase, following the closure of school for a long time.
Interventions of Ed-Tech Companies During Closure of Schools
Kokoma Brown, the founder of Alula Learning, a digital technology company that focuses on transforming the conventional way of learning with the aim of aiding retention and making learning fun and relatable, believes that most schools in Nigeria were not prepared to run online classes.
Brown explained that online teaching could easily exclude some students because some might not be able to participate actively while others might be distracted due to environmental factors.
"We understand the importance of learning and we seek to ensure that students keep learning despite the continued closure of schools.
"Since COVID-19 hit, we've had to develop a platform that better helps teachers connect with their students in virtual classrooms which will aid in blended learning because we know the majority of Nigerian schools are not yet ready to be 100% online," Brown explained.
On her part, Emi Harry of Naina Tech explained that the online platform helped some students but it created the gap to socialize among the students. She noted that Naina Tech has launched free educational cartoons to aid easy learning among children.
Harry explained that "currently our cloud-based platform is expected to hit the market in November 2020, as it's still in development. 
"But I do know that there are a lot of kids who have adjusted to the new norm of online learning, and their parents included. It hasn't been easy for their parents especially, while I've heard kids complain that they miss playing with their friends.
"But for Naina Tech, our free educational cartoons have been launched on YouTube and this is to ensure that children can learn across the board."
Ruth Ebe, head of operations for Slum2School, a volunteer-driven social developmental organization, explained that the organization "launched the first-ever virtual learning studio and program at the Slum2School Innovation Hub tailored to provide access to continuous learning for current Slum2School beneficiaries and 10,000 more children in slums and remote communities."
Ebe buttressed that, "Slum2School Virtual Learning Program has connected over 1,000 children from the comfort of their homes across several remote communities to tutors at the Virtual Learning studio, having provided educational tablets and internet subscription to all the learners. 
"Slum2School has also initiated a cluster learning program that enables children living in close proximity to each other, has access to quality education having enlisted trained community teachers to continue their learning process."
For Brainiacs STEM and Robotics, a capability development and ed-tech solution provider in all areas of Science, Technology, Engineering, Art and Mathematics, was able to train over 300 students on "fundamental core STEAM modules for free during the pandemic," says Clifford Ajefo, chief operating officer, Brainiacs.
He added the beneficiaries "were trained on foundation STEAM courses designed to encourage creativity and innovation."
Factors That Hindered Online Learning During Closure of Schools
Clifford Ajefo of Brainiacs identified access to technology as a major factor that hindered the smooth transitioning to online learning during closure of schools as parents in low income communities could not afford it.
Ajefo explained that, "a good percentage of all technologies (hardware, software) being deployed in the continent are imported, for this reason access to technology for online learning can be costly especially for the low income demography who subscribe to public schools."
"Parents struggling to keep their family afloat would struggle to afford the luxury of buying a device for their wards to use for online learning, although there is a pushing for more flexible solutions that can adopt to a wider demography i.e (e-learning Android apps, locally broadcast lesson on radio/TV).  
"The cost of maintaining stable Internet access is also a challenge."
As Ajefo mentioned, the visualization below with the highlights in pink shows where Nigeria ranks globally, in relation to internet access and personal computer ownership.
Ajefo also added that students do not have access to infrastructures that could help them to participate actively in online learning. 
He said "a large population of Africa students do not have access to the required infrastructure for online and remote learning. 
"Therefore the online learning solution can only cater for a few, raising the risk of socioeconomic inequality in the future," he added.
Beyond access to technology, Ajefo also identified infrastructure, skill personnel resource, uncharted territory in comparison to traditional education, knowledge gap on use of technology as well as internet security, privacy and child safety as other factors that hindered the smooth transitioning to online learning.
Sustaining Online Learning Post COVID
Despite the shortcomings that have been recorded while using various online platforms as alternatives to physical classes, experts believed that online learning can be sustained even after the COVID-19 pandemic.
According to Emi Harry, it is not only possible but Nigeria can make great strides in online learning. 
She explained that "the reason it's been slow to adopt is because of the digital divide — which basically refers to the lack of access to the internet in low-income and poverty-stricken communities.
"The lack of willing collaborators in the private sector and lack of foresight by the government to create incentives for the private sector, like grant schemes, tax breaks, lower importation tariffs for tools necessary for development.
"However, if you dwell only on these problems I just listed, it will seem like a daunting challenge, but despite all of those challenges, Nigeria still has innovators that choose to work around the problems and find solutions. 
"Companies like Alula Learning, Slum2School, Gradely, Edtech.ng, and Naina Tech, to name a few, are currently either offering or creating online learning solutions," she added.
Harry thereafter recommended partnership with the private sector as a way to sustain online learning post COVID era.
"One major way this online learning solutions can be sustained in Nigeria, post-COVID, is by intentional partnerships between the various internet providers and ed-tech companies to ensure that individuals in our society who are plagued by the digital divide, due to poverty, can have free access to the internet, where this access is limited to the educational platforms only. 
"They can even be made to pay a nominal fee of N50 – N100 monthly as research has shown that poor people feel more committed to a charitable cause if they have some sort of financial stake in it. These companies can consider it as their corporate social responsibility.
"Another way it can be sustained is through partnerships with the government, where they can decide to offer internet providers and mobile device manufacturers (like Samsung, and Huawei) with tax incentives if they support equity in access to online learning for the disadvantaged portion of our society."
She concluded that, "in all, it will take a collective effort to ensure that it is sustained."
Kokoma Brown also believes that e-learning can be sustained after activities have returned to normal, adding that "we've come to the age of digital learning"
"I'll like to call it BC (Before COVID) and AD (After Disease), with that being said e-learning has come to stay. This is because the ease of learning has been tasted and it's really hard going back. 
"My advice however to schools will be don't just stop at getting a platform for marking attendance and sharing report cards with the parents, they should explore content development and also training for the teachers on how to use online mediums to create content and to deliver training," she added.
Ebe also agreed that online learning can continue despite the reopening of schools, adding that it would be of great benefit to learners.
She said, "Our education system will benefit from a hybrid of traditional classroom learning and online learning. 
"Also, there are thousands of children who do not have access to the traditional classroom that can receive an education through online learning programs."
Clifford Ajefo, however, believes that "online learning is now the new normal and efforts should be made towards improving this ed-tech solution."
Redefining the Education Sector
The World Bank in a publication in June 2020 noted that the education sector would be disrupted after bans on school closures are lifted.
"Without effective policy responses when students return to school, approximately $10 trillion of lifecycle earnings (at present value in 2017 PPP) could be lost for this cohort of learners — because of their lower levels of learning, their lost months in school closures, or their potential for dropping out from school. 
"This is approximately 16% of the investments that governments have made in this cohort of students' basic education," according to the World Bank report.
Regarding mitigating the effect of the pandemic on the education sector, Ruth Ebe stressed the need to address the gaps in the sector before the pandemic, noting that the challenges are still there and needed to be addressed.
"Before the shutdown of schools, we had highly significant gaps in our education system in regard to certain educational policies, access, teacher quality, infrastructure, etc. 
"We must all remember that these challenges still exist. 
"The pandemic hasn't made any of these gaps less significant. We have a collective responsibility to ensure that every child has access to quality education and is receiving quality education. 
"We still have a mission to leave no child behind," Ebe added.
Ajefo recommended curriculum reform as well as equipping teachers and schools with necessary skills and learning tools to improve the education sector.
"The curricula and syllabus needs to be revisited to include subjects that fosters creativity and innovation which is key to disrupt the current African narrative  from consumers to creators.  
"Brainiacs offers a curriculum development program that aids schools embed STEAM into their current existing curriculum."
He also added that "there is a need for schools to be properly equipped and staffed to compete with international standards. Without the necessary tools in-place students will struggle to compete in the global market."
Kokoma Brown reckons that teachers need to be trained on e-learning practices, as such would shape the future of education in Nigeria.
"One of the biggest problems with the adaptation of ed-tech in schools is the lack of technical know-how on the part of the teachers. The teachers aren't trained or informed on e-learning practices, so there's a struggle when we come up with such solutions. 
"The government, especially the Education Board, has a major role to play here by ensuring there's an e-learning curriculum so that the teachers are properly equipped for growth.
"Another advice to the government is to invest in digital, equip the computer rooms in such areas so that students and teachers can practice."
Brown however noted that, "everyone has a hand in bettering education, government, school owners, teachers and even the students. We need to work together in making this possible."
The comparative visual above shows the primary school graduation rate of children in these four respective countries. While one may say that economics is a key factor, it is worth noting that:
Finland has equity in education as all children, regardless of social status, attend public schools, which all receive equal funding, and they make learning fun.

Japan, though with a similar educational system to Nigeria with primary, junior secondary, and senior secondary, all kids study the same subjects, interactively with high use of technology.

South Korea has tenacity as its rule of thumb, where kids are taught never to give up, and the government has laid the necessary foundation for their model to succeed.
Thus, as we look towards a better future, a lot can be learned from countries like Finland, South Korea, and Japan, which in 2018 were reported to have the best educational systems in the world.
This Outbreak story was supported by the Pulitzer Center and Code for Africa's WanaData women data science initiative.
---
COVID-19 Update: The connection between local and global issues–the Pulitzer Center's long standing mantra–has, sadly, never been more evident. We are uniquely positioned to serve the journalists, news media organizations, schools, and universities we partner with by continuing to advance our core mission: enabling great journalism and education about underreported and systemic issues that resonate now–and continue to have relevance in times ahead. We believe that this is a moment for decisive action. Learn more about the steps we are taking.