The move is a fresh blow to the controversial New Life group of companies.
---
The Republic of Georgia is set to ban overseas couples who struggle with infertility from visiting the country and hiring women to carry their unborn babies through pregnancy.
The move will send shockwaves through the controversial, low-cost surrogacy-tourism industry, which spans the globe and helps large numbers of people become parents outside of their home country.
The measure is a particular blow for New Life, one of the world's leading low-cost surrogacy agencies, which last December was the subject of a collaborative journalism investigation led by Finance Uncovered, exposing a wide range of controversial practices.
New Life denied any wrong-doing and its founder has since accused reporters of spreading lies and of "psychological fascism."
---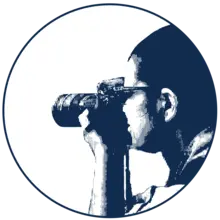 As a nonprofit journalism organization, we depend on your support to fund more than 170 reporting projects every year on critical global and local issues. Donate any amount today to become a Pulitzer Center Champion and receive exclusive benefits!
---
Founded in Tbilisi in 2008, New Life claims to account for 89 percent of the thriving surrogacy industry in Georgia, which has bounced back after being hit by travel restrictions linked to the coronavirus pandemic.
In the last 15 years, New Life also opened branches in India, Thailand, Cambodia, Ukraine, Kenya, Nepal, South Africa, Colombia and Mexico, though some have since closed — often in response to changes to local laws.
Facing the prospect of a ban in Georgia, New Life may decide to expand its operations elsewhere. The agency has already re-started online marketing for its Kenyan branch, which it had previously shut down in 2019.
Prior to the pandemic, founder Mariam Kukunashvili claimed New Life was transferring between 80 and 100 embryos a month to women recruited as surrogates, helping would-be parents from 73 different countries.
In the last decade, Georgia has emerged as one of the leading surrogacy destinations for middle-income couples from wealthier nations, especially those countries where local anti-exploitation laws prohibit paid-for surrogacy arrangements.
Official figures for the UK, where hiring a British surrogate is banned, show 22 babies were brought into the country in the year to March 2021 by British parents returning from surrogacies in Georgia. Similarly, figures from Sweden show 21 babies born in Georgia were issued Swedish passports in 2019.
Georgia's proposed ban on surrogacy tourism, announced this month by prime minister Irakli Garibashvili, would prevent many poor and vulnerable women from entering into commercial surrogacy contracts.
Some 42 percent of Georgian citizens live on less than $5.50 a day, according to a 2021 World Bank report, and 3.8 percent live on less than $1.90 — a measure of extreme poverty.
Meanwhile, according to estimates from the World Health Organization, the number of women in Georgia who died in childbirth in 2020 was equivalent to 28 for every 100,000 live births. This compares to 10 in the UK, five in Sweden, three in Spain and three in Israel.
"A large part of the society is worried, and it is a more complex issue, as it is related to the safety of our citizens and the image of the country," said Garibashvili.
"You know that foreign citizens have turned this issue [surrogacy] into a business, and in recent years, there is no regulation at all regarding this issue."
In announcing the move, the PM also appeared to suggest another motive for the ban. Although overseas same-sex couples have been banned from hiring Georgian surrogates since 2014, Garibashvili — who has a history of anti-gay, populist rhetoric — also hinted that existing laws were not effective enough at keeping out gay men. He offered no evidence for this claim.
New Life revelations
The Baby Broker Project, a collaborative investigation into the activities of New Life, involved reporters from Animal Politico in Mexico, iFact in Georgia, The Observer in the UK and Eesti Päevaleht from Estonia. Freelance reporters from Kenya and Cambodia also took part.
The project was coordinated by Finance Uncovered and was supported by funding from the Pulitzer Center.
Reporters found New Life had:
Recruited vulnerable women, such as domestic violence victims, as surrogates
Boosted commissioning parents' chances of a baby by routinely arranging the transfer of two or three embryos to surrogates, a gamble that, according to experts, also hugely increases the risk that the surrogate dies in childbirth
Advised commissioning parents that Down syndrome babies can be placed in Ukrainian orphanages
Allowed a low-level former employee, with convictions for manufacturing street drugs, to act as the owner of a key UK shell company that was used to issue New Life contracts to would-be parents
New Life told reporters many of these findings were historical. The agency also reacted by removing wording on its websites — including from the New Life Georgia site — that advertised the routine transfer of multiple embryos. At the same time, in a statement to journalists, New Life insisted it no longer transferred more than one embryo at a time, except in exceptional circumstances.
Meanwhile, controversial advice to parents concerning newborns with Down Syndrome has not appeared on any New Life website since 2015.
In relation to the recruitment of poor and vulnerable women, New Life told journalists that the agency was proud of its record, which "assisted many people to overcome poverty and earn a living."
Days after reporters approached Irakli Khvichia, a former airport driver at an IVF clinic in Tbilisi, and found him unwilling to fully answer questions about his ownership of a shell company called New Life Global Networks LLP, New Life submitted fresh paperwork to the UK company registry, removing Khvichia as the owner of this company. He declined to answer detailed questions as a reporter filmed him last October.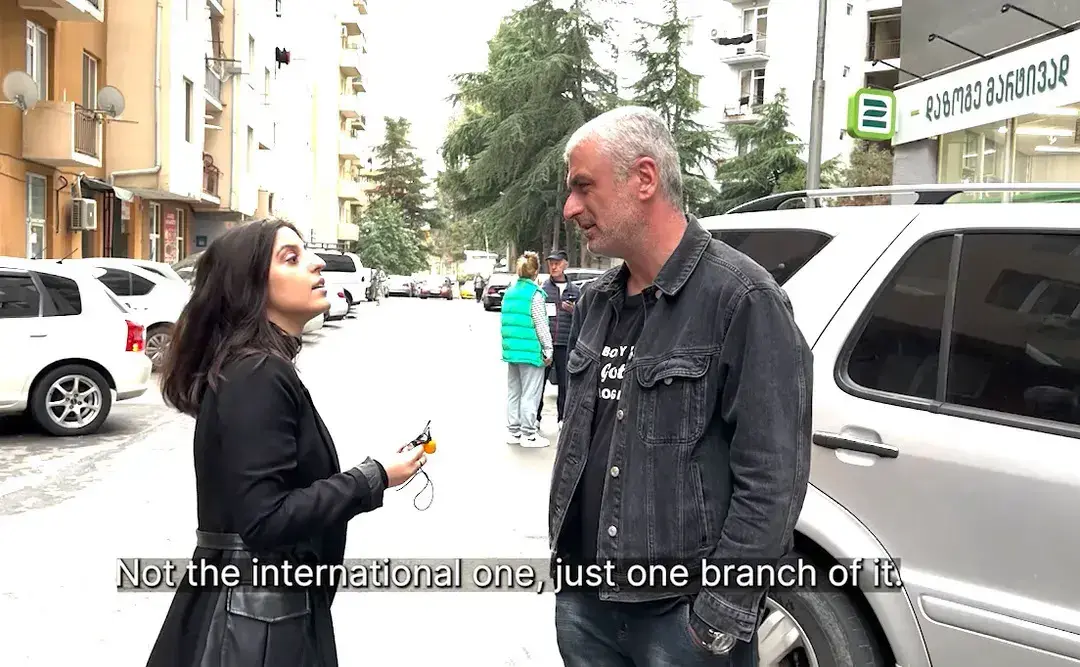 Responding to questions from journalists at the time, New Life said its companies "operate within the legal framework around the world."
In a statement, it added: "New Life with hundreds of employees working in different countries of the world deeply believes in honorable work and we definitely believe that more regulation in more countries would contribute to further protecting the rights of children, parents and surrogate mothers."
Later, in February this year, Kukunashvili became more hostile to reporters, naming 11 journalists involved in the Baby Broker Project in a post to her 47,000 Facebook followers. She accused them of manufacturing "lies and ugly headlines" and "nothing less than psychological fascism."
Populist pressure
This month, responding to the news that the Georgian government plans to ban surrogacy tourism, Kukunashvili posted another angry Facebook message. Railing against Georgian prime minister Garibashvili and his deputy minister for health, Tamar Gabunia, she accused them of pandering to socially conservative and intolerant voices in Georgian politics, some of which aligned with a pro-Russian populist rhetoric. She described the proposed ban on surrogacy tourism as a "stupidly-written Soviet bill."
Georgian attitudes to the surrogacy-tourism industry have long been coloured by highly polarised attitudes to the LGBT+ community, and to perceptions of foreign, especially Western, influence.
In many countries in the West, gay men make up between a third and half of those seeking to become parents with the help of a surrogate. But in Georgia the idea of gay parents is an anathema to socially conservative groups, especially those associated with the Georgian Orthodox Church.
In 2014, the government in Tbilisi listened closely to loud criticism of the surrogacy industry from Georgia's religious leader Patriarch Ilia II. Politicians responded by introducing tighter controls that effectively excluded gay couples from accessing surrogacy tourism in Georgia.
Garibashvili has a history of tapping into populist hostility to the LGBT+ community. In 2021, he spoke out in support of socially conservative groups opposed to a gay pride parade in Tbilisi, and in May this year, he addressed the second annual meeting in Hungary of the US Conservative Political Action Conference.
"The forces that oppose the truth are trying to achieve their goals with the help of LGBT propaganda," warned Garibashvili, a close ally of Hungarian prime minister Viktor Orban.
Even though gay couples have been excluded from surrogacy tourism in Georgia for many years, Garibashvili insists there remains a risk that the poorly-regulated surrogacy industry in Georgia is helping gay men become parents.
"There is information that same-sex couples may take the children born here, and there can be a lot of problems," he said when outlining his proposed ban this month.
He has offered no evidence of gay couples entering into surrogacy arrangements in Georgia, but Garibashvili's political opponents are increasingly concerned that he is taking provocatively populist positions ahead of elections next year.
Though his Georgian Dream party officially continues to explore closer ties with the European Union and the West, in practice Garibashvili has been forging more meaningful relations with Vladimir Putin's Russia.
Surrogacy tourism hubs
Paid-for surrogacy is banned in many wealthier parts of the world, where law-makers have concluded that commercialisation would put poor and vulnerable women at unacceptable risk of exploitation.
In response to these bans, increasing numbers of would-be parents have nevertheless chosen to travel overseas in search of places where they can lawfully hire a surrogate.
The most common surrogacy-tourism destination is the United States, where states such as California permit commercial contracts. However, burdensome US regulations — much of them designed to protect women from exploitation — and high medical bills have made America too expensive for many would-be parents.
Low-cost alternative destinations have become increasingly popular in the last decade as the cost of in vitro fertilisation (IVF) technologies — that is, the ability to fertilise an egg outside of a woman's body, in a laboratory — have fallen. Cheap air travel and the ability to both recruit women and market surrogacy tourism via the internet have also helped low-cost destinations to thrive.
Ukraine emerged as the leading low-cost destination until Russia stepped up its invasion in February 2022. Since then, many surrogacy agencies have moved to Georgia, which was already well established as the number two low-cost destination. Demand for surrogate recruits in Georgia is now fierce. Women between 19 and 35, who have already given birth to healthy children of their own, were once offered $12,500 to become New Life surrogates. Now the agency's Facebook page offers $20,000-22,000, plus an allowance of $500 a month for food and additional payments for medical procedures.
RELATED ISSUES

Children and Youth

Governance

Women