Journalist Resource March 13, 2023
Southeast Asia Workshop Aims To Inspire Impactful Rainforest Stories and Community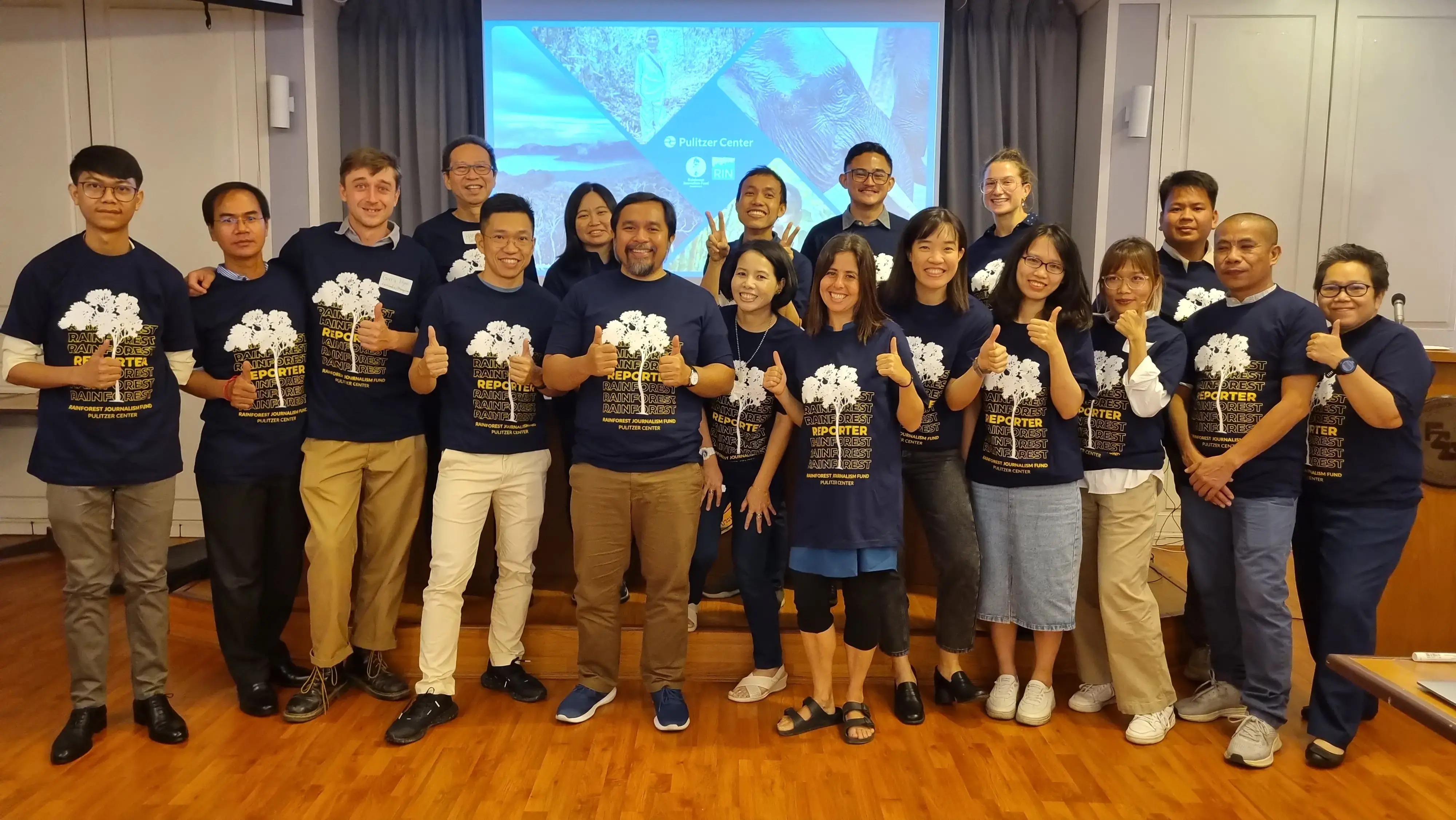 Twenty environmental journalists and editors from the Mekong region gathered for the RJF Southeast Asia regional workshop in Bangkok, Thailand, on February 23-24, 2023, to explore advanced reporting methods and collaborate on investigations. 
Attendees included selected Rainforest Journalism Fund (RJF) and Rainforest Investigation Network (RIN) Fellows, along with RJF advisory committee members. During the convening, the journalists discussed investigations on rainforest threats such as illegal logging, land rights, mining, and unsustainable operations by private concessions. 
"Our main objective is to highlight the importance of environmental and rainforest reporting in Southeast Asia. RJF's mandate is to support journalists reporting on critical issues and offer them resources and networks," said RJF Manager Detty Saluling.
During the workshop, journalists reporting from six countries explored key issues of deforestation in Southeast Asia and the driving factors behind them. Other issues related to climate change such as flood, drought, and biodiversity loss were also put forward. 
"In bringing journalists from countries in the Mekong together, each will have a chance to learn and share their knowledge, and together identify problems," said Anchalee Kongrut, member of the RJF Southeast Asia advisory committee.
Vietnamese journalist Nguyen Thi Van Hong found the regional perspective to be useful. 
"I have a broader perspective on regional issues, which I would not have without this workshop. I also love to hear sharing and also learn from other participants, they're from diverse backgrounds, most of them have experience in investigative journalism," she said to RJF. 
Advancing tools and methods
The workshop also provided knowledge about tools, methods, and other technical aspects about reporting deforestation. 
One of the techniques explored was the use of satellite imagery for investigative projects. RIN Data Editor Kuek Ser Kuang Keng demonstrated how satellite imagery can enhance an environmental story by serving as visual evidence to verify the findings.
"It makes the stories more convincing and impactful as readers are able to see the damages done to the environment. The geospatial data that comes with the satellite imagery also helps journalists to assess the issues better, like measuring the area of deforestation, erosion, or any overlapping of territories," Keng said. 
Chamna Ky, journalist from Thmey Thmey News, Cambodia, said that learning various tools in environmental journalism can be a bit hard in the beginning, especially for a beginner.  
"You have to understand many aspects, scientific data, social aspects of it. But at the end of the day, it begins to be easier. If you also have an interest towards the environment, you can learn faster," he said. 
Great proposals are expected
Coming from various reporting backgrounds, participants shared their expertise and topics of interest, which led to potential collaborations on issues such as the environmental impacts of a Vietnamese company operating in Cambodia, a wildlife sanctuary that is encroached by logging companies, and the illegal wildlife trade.
Wahyu Dhyatmika, member of the RJF Southeast Asia advisory committee, hopes the event will give new insights, tools, and understandings to participants so they can work better in reporting about climate change and deforestation in the region.
"As a result, we also expect this workshop will be followed by many story proposals from the Mekong region that fit our criteria of using innovative format, reaching a wider audience, and involving cross border collaboration," he stated. 
This was echoed by Saluling, who said that in its fifth year, RJF is aiming for reporting projects that bring substantial impacts.
"Not only raise critical and systemic issues, but also generate impacts that address these issues. We expect not only bolder and more ambitious proposals but also [those that are] collaborative in nature, cross-border or cross-sectoral, because the issues go beyond the region. We want reports that call for actions by those who are accountable," she said.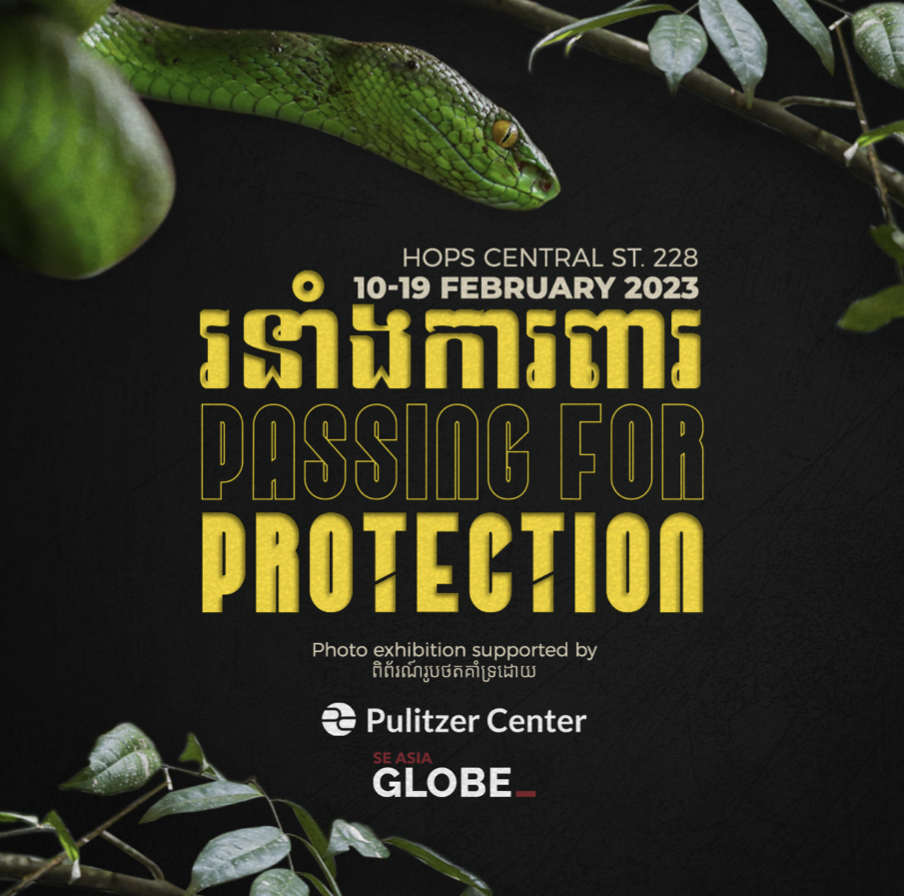 In partnership with the Pulitzer Center, Southeast Asia Globe will host a photojournalism exhibition...
RELATED ISSUES