Project August 23, 2008
Sri Lanka: Endless War?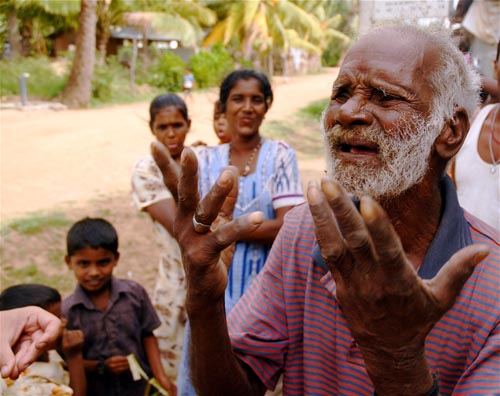 Sri Lanka is a byword for beauty and tragedy. Even the wholesale devastation of the Asian tsunami was not enough to halt a 25-year civil war between an ethnic Sinhalese-dominated government and a notorious separatist group, the Liberation Tigers of Tamil Eelam, also known as the Tamil Tigers. But lately momentum appears to have swung decisively in favor of the government. An international crackdown on LTTE fundraising and smuggling networks, a series of high-level defections and some key strategic gains have made the group vulnerable. Recognizing this, the government scrapped a tattered cease-fire agreement in January and launched an all-out offensive to "finish off" the LTTE by the end of the year.

So far, the military is on track to keep its promise. An unprecedented advance continues deep into the rebels' last northern stronghold. But a humanitarian crisis is also unfolding, as tens of thousands are displaced -- and trapped -- by a conflict with several fronts. Worse, draconian restrictions on media freedom prevent journalists from covering the war's toll on the ground. There is little doubt among observers that should the government break the LTTE as a conventional fighting force, its remnants may regroup in the northern jungles to wage a guerrilla war that relies on trademark suicide and hit-and-run attacks. A lasting peace will prove elusive until the disadvantaged Tamil community enjoys the political rights and equal economic opportunities it has been denied by a regime steeped in ethnic nationalism.

The eastern province, a long-time base of Tiger operations that fell to government forces last July, may serve as a test case. Development, jobs and more local political powers were promised by the center. A year on, not much has been delivered. Masses of people displaced by fighting in recent years have moved back to the countryside. But many cannot return to their native villages, which are now military-occupied high security zones. Today the hand of the military is as heavy as ever, and communal tensions persist beneath the surface. Jason Motlagh reports from an island on the brink.