Project March 1, 2016
The Great Land Rush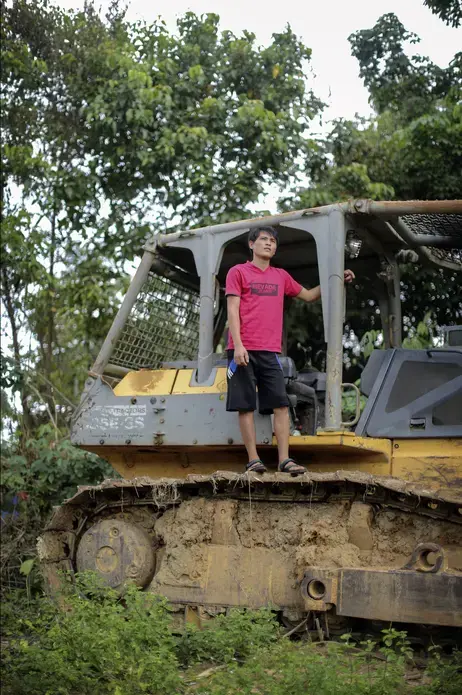 Franly Oley is the head of the village of Merabu in East Kalimantan and this is a bulldozer observed in the village outskirts. It looked out of place and when I asked Mr. Oley what it was doing there, he said a group of villagers had taken it hostage after discovering it was being used to clear nearby forest to make way for a palm oil plantation. The piece of forest in question is the subject of a dispute between Merabu and a neighboring village, which is happy for the palm oil plantation to go ahead. Merabu is demanding $100,000 compensation for the trees that have been cut down and doesn't want to return the bulldozer until a deal is finalized. "We could go to court, but we prefer to settle it in a family way," he said. Image by Charlie Bibby and text by Pilita Clark. Indonesia, 2016.


A global race has begun for one of the world's most precious resources—land. Across continents, big investors are pouring in billions. They promise progress. But at what cost?
In this award-winning multimedia project, correspondents from the Financial Times examine how land grabs can upend livelihoods—and spark life-and-death struggles.
Tom Burgis travels to Ethiopia where billionaire Mohammed al-Amoudi has spent $200m planting a rice farm the size of 20,000 soccer pitches. But old grievances linger in this fertile corner of a land stalked by hunger.
In Myanmar, Michael Peel tells the story of two pipelines that stretch from the Bay of Bengal to China. They have opened up a trail of conflict over land, as a nation struggles to open up to the world.
And finally, Pilita Clark reports on how Norway's government has offered Indonesia a billion dollars to save its rainforests. Now its ministers are heading to the Borneo jungle to see if there is any chance of success.
RELATED ISSUES