The connection between local and global issues has never been more evident. In these challenging times, we are uniquely positioned to serve the journalists, newsrooms, schools and universities we partner with by continuing to advance our core mission: enabling great journalism and education about underreported issues that resonate now—and continue to have relevance in times ahead.
We are raising awareness of the interconnected nature of the greatest challenges of our times and pointing to possible solutions. We serve global public-interest journalism by engaging wide audiences on deeply reported topics and inspiring the next generation to value credible news and cross-cultural understanding. The need to support accurate, responsible journalism and to do everything we can to engage all people, across the political spectrum and the divides of class, race, and religion has never been more urgent.
Help us advance our mission!
More Information
For more information, please contact us at [email protected] or 202-332-0982. To view all ways to give, click here.
The Pulitzer Center on Crisis Reporting, employer ID 27-0458242, is a 501(c)(3) nonprofit organization. Your gift is tax-deductible to the fullest extent of the law.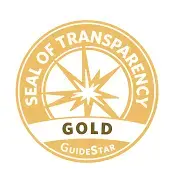 Meet the People Behind the Stories
Grantees, reporting fellows, staff, and educators all help bring the Pulitzer Center's journalism and education work to the wider world.