Event
Responsible Reporting on Trans Communities
Event Date:
July 12, 2023 | 5:00 PM EDT TO 6:00 PM EDT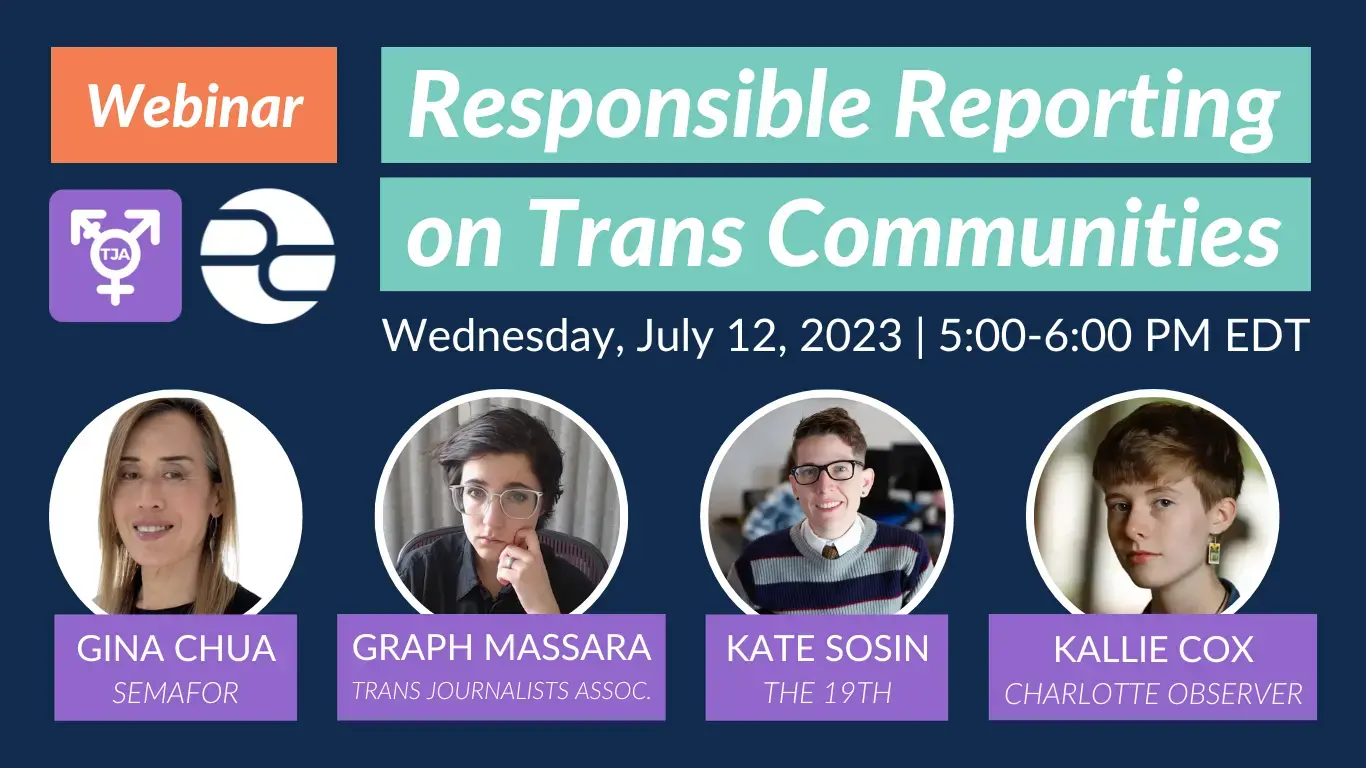 Join the Trans Journalists Association and the Pulitzer Center on Wednesday, July 12, 2023 at 5:00pm EST for a webinar discussing best practices for reporting on transgender communities and issues. Hear from some of the industry's leading trans and non-binary journalists, Gina Chua, Graph Massara, and Kate Sosin, in a discussion moderated by Pulitzer Center grantee and 2021 Reporting Fellow Kallie Cox.
The panel will discuss decision-making in newsrooms at an editorial level, the importance of specific and inclusive language in reporting, and the societal impact of skewed framing in today's media. The conversation will incorporate audience Q&A. The webinar is free and open to the public, but registration is required.
Resources:
Panelists: 
Gina Chua is Executive Editor at Semafor, a new global news startup. Priorly, she was Executive Editor at Reuters, and editor-in-chief of the South China Morning Post and The Asian Wall Street Journal in Hong Kong.
Graph Massara is the editor of the Transgender Journalists Association's stylebook. He was most recently a fact-checker with the Associated Press, where he also contributed to the AP Stylebook's entries on LGBTQ+ terminology.
Kate Sosin is the LGBTQ+ reporter at The 19th, a news outlet that focuses on gender, reporting on transgender rights, incarceration, politics, and public policy. They have conducted deep-dive investigations into transgender prison abuse and homicides for NBC News.
Kallie Cox is a Pulitzer Center grantee and was a 2021 Reporting Fellow. They cover public safety for the Charlotte Observer.
RELATED ISSUES