Pulitzer Center Update September 18, 2023
Virtual Journalist Visit Opportunities for Hispanic Heritage Month 2023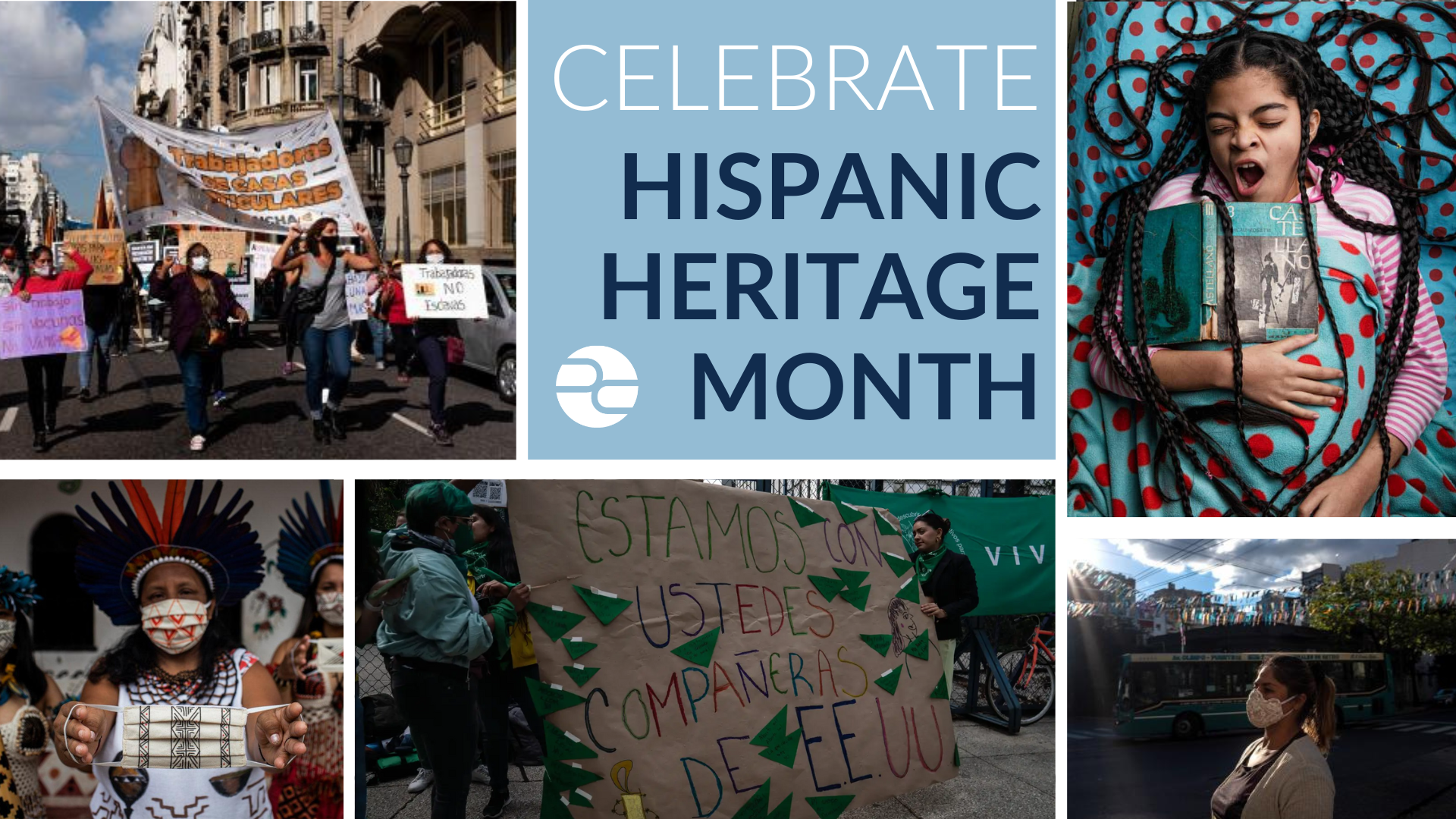 In celebration of Hispanic Heritage Month, we are featuring several journalists who have reported on relevant topics, and who would love to visit your classroom! Take a look at our featured guest speakers below, and click here to connect your class with a guest speaker. This opportunity is open to classroom and afterschool educators, as well as educators working with students in carceral facilities.
Journalist Guest Speakers for Hispanic Heritage Month
Journalists can share stories from Latin America and Latinx communities, and discuss how their own identities inform their work.
Florence Goupil, a French Peruvian photojournalist based in Peru who reports on human rights, identity, environment, and spirituality in Peru and Latin America.

Pamela De La Cruz, a journalist who reported on U.S.-Mexico border politics and migrants' experiences.

Muriel Alarcón, a Chilean journalist who reported on food and health in New York's Latinx communities.
Kara Andrade, a journalist, multimedia producer, researcher, and entrepreneur who covers Latin America, media, technology, and society.
Ashonti Ford, a journalist who reported on how natural disasters, like Hurricane Maria, exacerbate violence in Puerto Rico.
Marcelo Jauregui-Volpe, a multimedia journalist who reported on climate change in D.C., temperature disparities in local neighborhoods, and their effects on health.
Greta Díaz González Vázquez and Alexa Ura, journalists who reported on volunteer networks in Mexico that are helping people seeking access to safe abortions.
Ester Pinheiro, a Brazilian journalist who reported on the violence transgender women experience in Brazil.
Anita Pouchard Serra, a photojournalist and visual storyteller who covers issues such as identity, migration, women's rights, and territory
María Inés Zamudio, an investigative reporter who covers immigration, citizenship, and the Latinx community in Chicago.
Karla Mendes, a Rio de Janeiro-based contributor editor for Mongabay who specializes in covering environmental, land, and property rights issues.
Irina Werning, a multimedia photojournalist who reported on the inequality gaps in education in Argentina exposed by the COVID-19 pandemic.
NOTE: Due to availability, we cannot always guarantee a specific journalist, but we will work with you to suggest several options based on your goals and meeting times.
About the Virtual Journalist Visit Program
The Pulitzer Center offers free virtual journalist visits to K-12 schools worldwide. We have worked with more than a thousand journalists over the years, covering diverse topics and geographic regions, and we will match you with a journalist based on your request. We use many different platforms to connect, including Zoom, Google Meet, and Teams, and will work with you to identify the best technology for your learners. Virtual journalist visits are a great way to help students:
Understand how what they're studying affects people's lives
Learn how research, writing, critical thinking, multimedia, and more skills are used in journalism
Practice preparing and asking questions of an expert
Get excited about using the news to learn about the world
And much more!