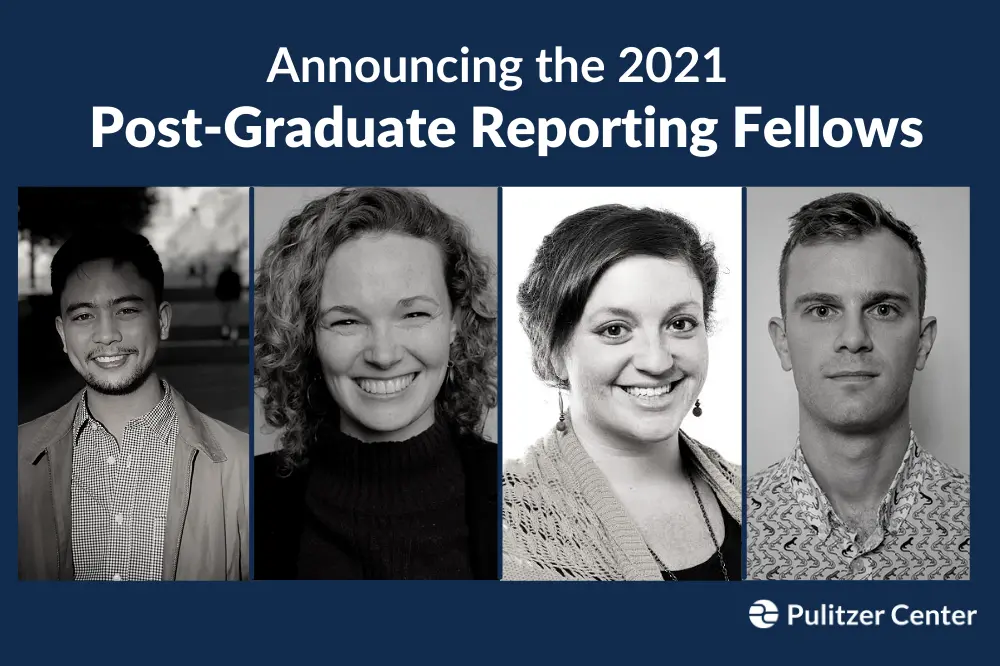 The Pulitzer Center is pleased to announce the selection of four journalists from Columbia Journalism School's Class of 2021 for its Post-Graduate Reporting Fellowship Program. Funding for Fellows working in the international arena comes from the Li Center for Global Journalism at Columbia.
Fellows receive mentorship from the Pulitzer Center team, which will also pair each Fellow with an adviser, a Pulitzer Center Grantee with a particular interest or expertise in the Reporting Fellow's proposed project.
We will announce the selection of additional Fellows both from Columbia Journalism School and Medill School of Journalism in September. Our inaugural group of 2021 Post-Graduate Reporting Fellows includes:
Rich Brown is a multimedia reporter focusing on international relations and grassroots activism in the Americas. Based in Guatemala from 2013-2019, he was editor-in-chief of Revista EntreMundos and wrote for various Guatemalan outlets to cover social conflict, climate, migration, and US policy in Central America. In 2021, he earned a Master of Arts degree in Political Reporting from Columbia University's Graduate School of Journalism. Brown is returning to Guatemala to report on land and water conflict and criminalization and violence against campesino rights organizations.
Rebecca Kelliher is an investigative audio and print journalist covering higher education and criminal justice inequities. She will be reporting on halfway houses and accountability for contractors. She is a staff writer at Diverse: Issues in Higher Education, reporting on public policy and university leadership. Before studying journalism, Rebecca worked in higher education for eight years at three institutions, including in the United Arab Emirates. A Barnard College graduate, she recently graduated from Columbia University's Graduate School of Journalism, where she investigated halfway house contractors.
Matthew Reysio-Cruz will report on the present-day consequences of the U.S. "Secret War" on Laos and will investigate failures to assist the survivors of accidents involving leftover U.S. bombs. Reysio-Cruz is completing a dual degree in journalism and international affairs at Columbia University. Born and raised in Manila, he was a reporter for the Philippine Daily Inquirer, the country's top newspaper, where he covered education, courts, and politics. While there, he produced features that probed social and economic injustices under the Duterte administration. He was recently a Stabile investigative reporting fellow at Columbia and a recipient of scholarships from the Overseas Press Club Foundation and ProPublica.  
Catharine Smith is a recent graduate of Columbia Journalism School's master of science program where she focused on audio broadcast production, investigative reporting, and literary journalism. A graduate of Hampshire College, Smith worked at HuffPost for nearly a decade as an editor in technology, business, and impact. For her Pulitzer Center project she will be reporting on the privatization of water and wastewater infrastructure, with a focus on Pennsylvania, one of the "friendliest" states to water privatization. The title of her project is "Wall Street Is Coming for Your Tap Water."