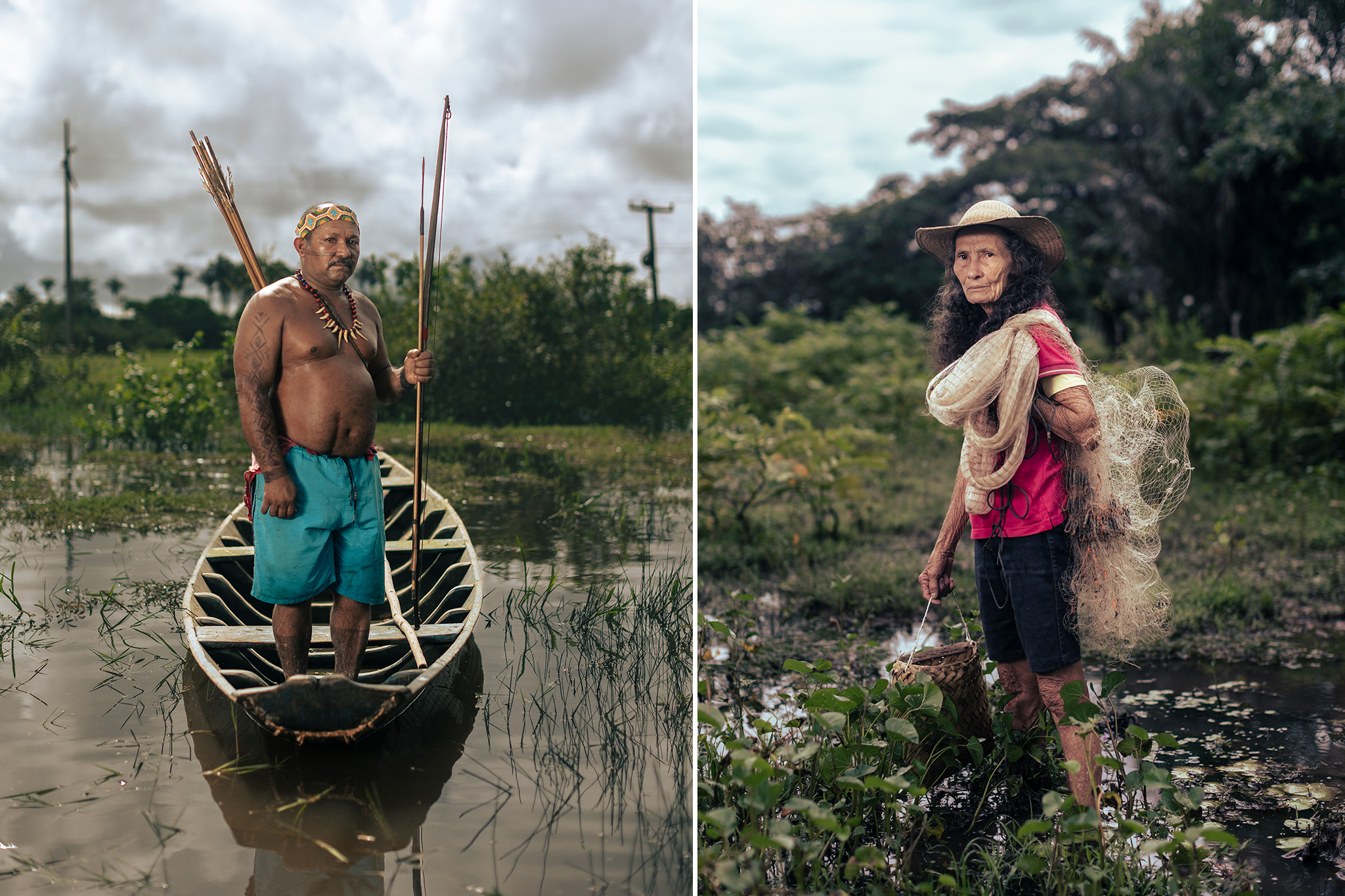 Several Pulitzer Center grantee projects are among those recognized for outstanding work in this year's Pictures of the Year (POY) Latin America awards. On social media, POY Latam announced the winners of its biennial contest, which Pablo Corral Vega, founder and director of the POY Latam photography contest, says celebrates Ibero-Americans telling their own stories.
This is the 12th year for one of Latin America's most prestigious awards for documentary and artistic photography. Corral said the 2023 awards have taken a new approach, allotting two separate categories for traditional photography and for more innovative trends in visual storytelling. The structure of the awards features 17 categories, each with one first prize and a set of honorable mentions for "outstanding work" in lieu of second and third places.
Here are the Pulitzer Center grantees honored for their work:
Rainforest Journalism Fund grantee Gui Christ's Center-supported project, The Tensions at the Amazon's Fringe. The project covers the marshlands of Maranhão state in Brazil, where inhabitants are facing difficulties from rapid development of the region. The Pulitzer Center will be featuring Christ's work as part of the exhibition Traditions and Resistance at Photoville 2023 in New York City.
Grantee Angela Ponce, who won an Eyewitness Photojournalism Grant in 2022, covered the effects of the rapidly melting Quelccaya Ice Cap on communities around Cusco, Peru. Her project, Guardians of the Glaciers, is also a recent winner of the Sony World Photography awards. Applications for the next cohort of Eyewitness grants are open until June 30, 2023.
Grantee Pablo Albarenga received recognition for the short video Betikre Metuktire, tecnologías para defender la Amazonía. Albarenga's winning video was part of his and grantee Francesc Badia i Dalmases' Rainforest Journalism Fund-supported project Season II: Rainforest Defenders. After winning a Gabo Award for the first season, the team came back in 2022 for the chance to expand its coverage of Amazon inhabitants fighting against harmful developments in the rainforest.
Amazon Rainforest Journalism Fund grantee Florence Goupil received recognition for her 2021 story "In Dialogue With Plants." Goupil followed the Shipibo-Konibo community of Peru as they took refuge from the pandemic and government negligence by turning to traditional medicine, organizing a system of care along the Ucayali River.
In addition, grantee Alessandro Cinque was a runner-up for this year's POY Latam Photojournalist of the Year award. His Alpaqueros project was published in National Geographic in early 2022. It follows Andean alpaca herders in their journey to help their animals adapt to a drier climate in the Peruvian highlands. Through spirituality and science, the community struggles to keep livestock healthy amid a new era of weather patterns. The project also won a regional award at the 2023 World Press Photo contest.
The Pulitzer Center offers funding, support, and outreach opportunities for journalists to pursue robust visual storytelling projects in their communities and around the world. Visit our visual storytelling page to learn more.