Pulitzer Center Update June 12, 2018
Beyond War: Safe Reporting in a High-Risk World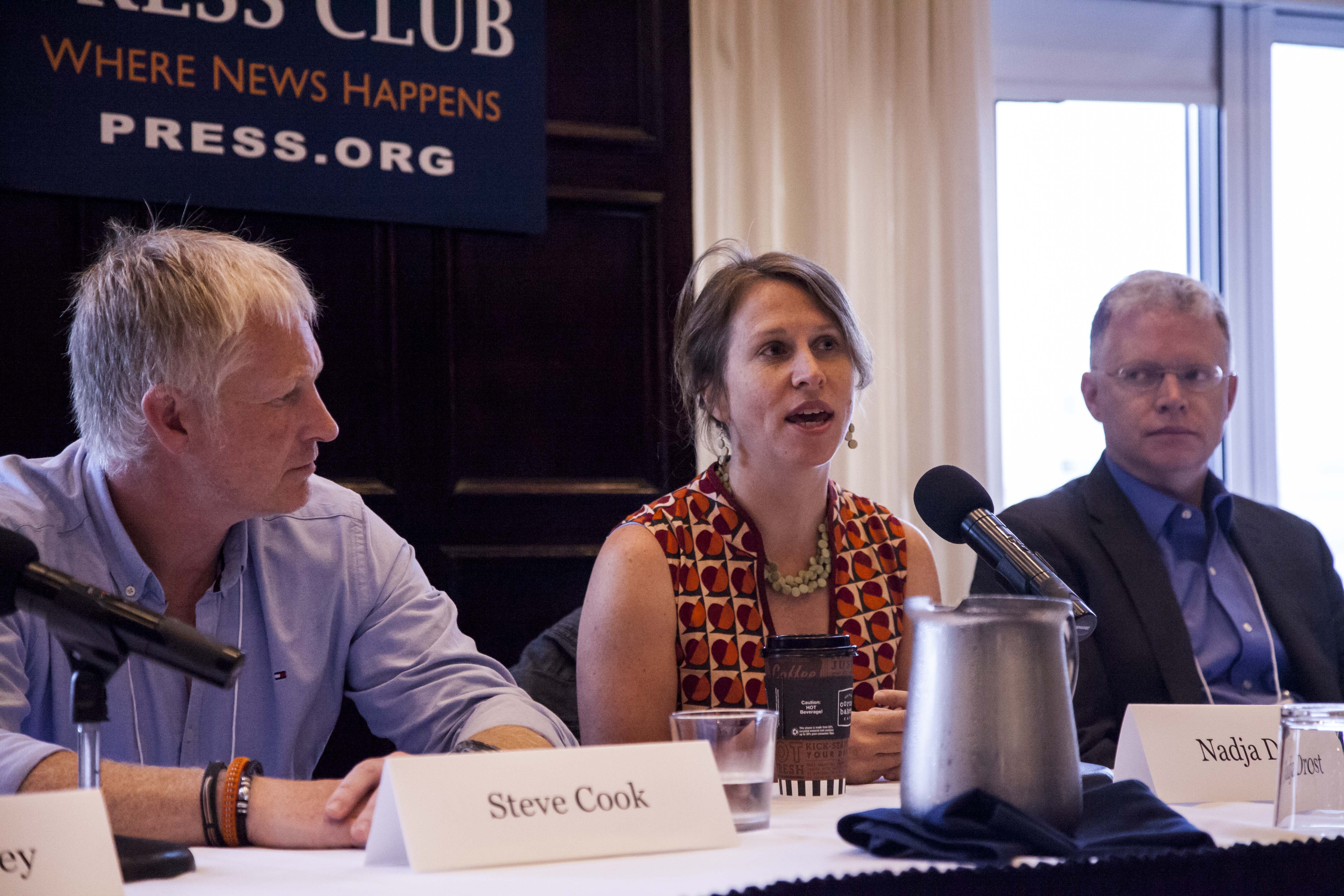 On June 3, 2018, journalists, editors and media advisors joined together at the Pulitzer Center's Beyond War conference for a conversation on conflict reporting and a look into whose responsibility it is to keep journalists safe when reporting in high-risk areas.
The "Safe Reporting in a High-Risk World" workshop divided into three segments. The segments included the opportunity for the workshop audience to participate in an interactive panel session with role-playing to highlight the importance of training in preparation for covering high-risks stories and the editor's role in protecting journalists' safety.
This workshop was developed in partnership with the Stanley Foundation.
Panel 1: Whose Responsibility?
During this panel, Pulitzer Center senior editor Tom Hundley facilitated a discussion on safety and responsibility with panelists Steve Cook, media advisor for 1st Option Safety, Nadja Drost, special correspondent for PBS Newshour, and David Rohde, executive editor for NewYorker.com and board member of ACOS (A Culture of Safety) Alliance.
To began the discussion, Hundley made a striking point about the current landscape of journalism and how it correlates to conflict reporting. "The battlefield itself has changed and the infrastructure of journalism has changed," said Hundley.
With these changes, an increased importance and emphasis has been placed on safety. Drost considered her own experiences reporting in Colombia in terms of the need for additional safety measures for journalists, such as Hostile Environment and First Aid Training (HEFAT).
"The HEFAT helps you become aware of some of the areas that you need to further look into and for the resources to be able to teach you those things," Drost said.
With training program opportunities like HEFAT journalists are able to acquire experiences that include mock scenarios and first-aid techniques. Although HEFAT training does not guarantee the safety of journalists, it leads to higher chances of being responsive to unstable environments more intelligently.
"We want to raise your awareness to get you looking out and opening your peripheral vision to take in more information around you for that dynamic risk assessment once on the ground, but also it is about providing you with a mental toolbox. If you have no training, you have no toolbox," said Cook.
Editors also play a role in upholding journalist's safety by making the executive decisions on stories and the journalist's likelihood for safety.
"It is primarily the editor's initial responsibility for safety. Oftentimes, I say no to assignments," said Rohde.  
Weigh the risk of a particular situation against the journalistic value that might come out of taking that risk. — @RohdeD

— Sarah Hoenicke (@sarah_hoenicke) June 3, 2018
Panel 2: What You Don't Know Will Hurt You
Alison Baskerville, media advisor for 1st Option Safety, along with team member Cook, conducted an interactive session that included role-playing and simulations for journalists. The purpose of the session was to highlight to reporters the importance of preparation and training prior to being on the ground covering high-risk stories. Key points includedsuggestions to: 
Develop an evacuation plan
Locate nearby hospitals, embassy address and points of contact, and 
Create a communication plan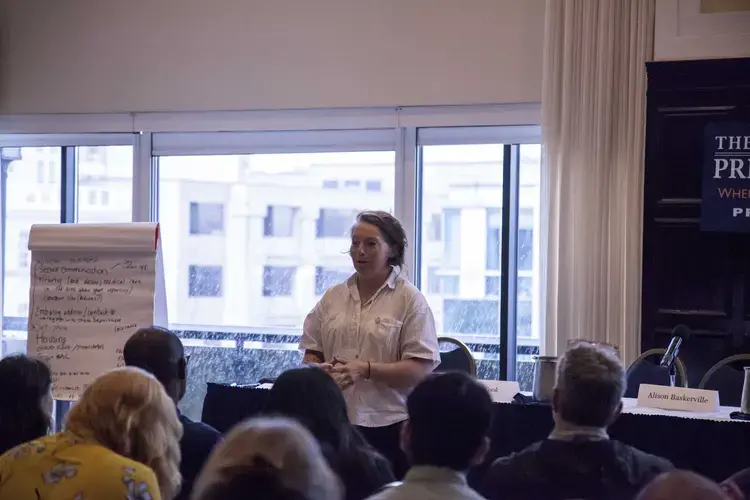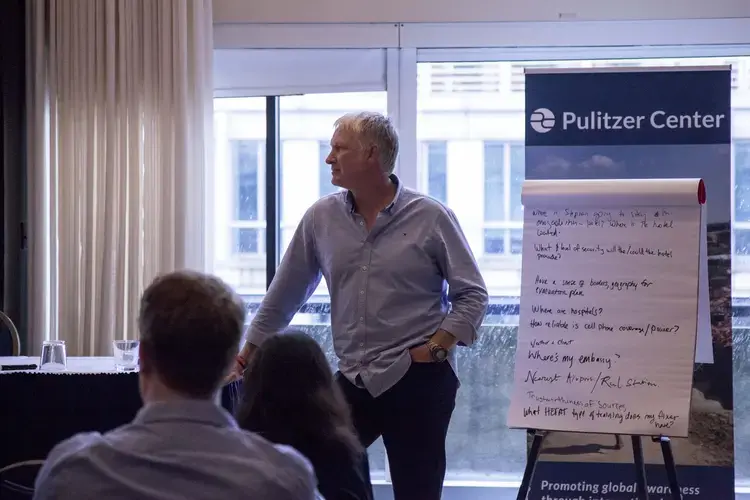 Panel 3: Freelancers' Perspectives From Around The World
In this panel discussion, freelancers' provided insight into their experiences and lessons learned while conducting coverage of various topics in high-conflict areas. Panelists included Alejandro Cegarra, a photojournalist from Mexico City, Mariam Dwedar, a Brooklyn, NY-based cinematographer, Hassan Ghedi Santur, a Somali-Canadian journalist based in Nairobi, Kenya, and Carol Guzy, a Pulitzer Prize-winning photojournalist. 
"In order to properly tell someone's story it's not about us creating great pictures, it's about the narrative of other people. That requires a lot of empathy," said Guzy. 
Dwedar shared similar sentiments in how she approaches her coverage and telling the stories of individuals around the world. "The thing I rely on the most is the experience and knowledge of others and locals." 
Editor's Note: The audio recordings for this workshop have been abridged.